If sleep loss is getting you down, then the right mattress could be the key to lifting you right back up. 
After all, while there are many things that can disrupt a person's sleep, few things are more inclined to keep you staring at the ceiling each night than a lumpy and bumpy mattress. 
Fortunately, the days of exhausting mattress shopping trips are over. 
Today, you don't need to spend days testing out different pre-used beds in your local stores. Instead, you can order a mattress from a bed-in-a-box brand online, like Casper.
Since 2014, Casper has been delivering fantastic sleep technology to customers around the world. 
This innovative company is constantly updating its portfolio based on requests from customers. 
What's more, it was one of the first brands to introduce the concept of a risk-free thirty-day trial. That means that you can test your bed, and send it straight back, no questions asked, if you don't like it. 
This Casper essential review aims to take you through everything you need to know about one of the most popular and affordable mattresses from Casper. 
Let's begin.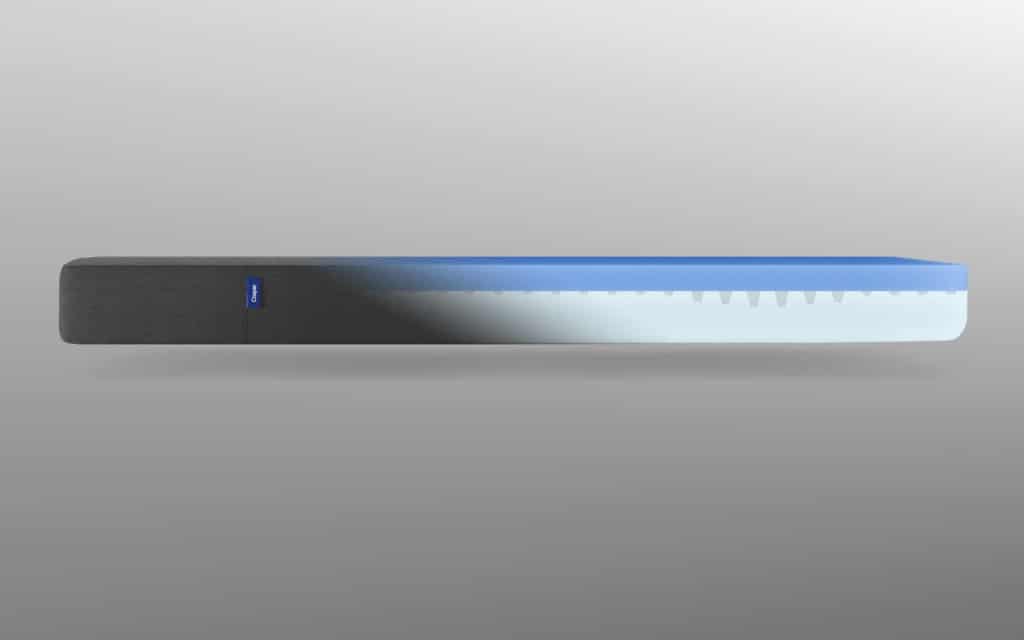 Casper Essential review: Design and structure
Just like all mattresses from the Casper brand, the Casper Essential mattress comes shipped to your doorstep in an easy-to-manage box. 
The product, which offers award-winning quality, comes in a  range of sizes to choose from, all the way from single to Super King. Additionally, it's a full foam mattress, which means that you're going to get some seriously sinkable softness. 
Because this mattress is made entirely out of foam, we'd recommend choosing it if you have a bed with a relatively supportive frame. That means that you need to stick with slats that are no more than four inches apart, and metal frames if you can get them. 
You can even buy mattress frames specifically for the Casper essential mattress on the Casper website. 
Casper, the Essential, is one of the most basic mattresses from Casper, offering just two layers of materials. 
The top layer is the "soft comfort" section, intended to give you the perfect blend of breathability and support. The quick-response material helps your bed to regain its shape faster. 
Underneath that, you'll find a base foam layer, intended to reinforce the top of the bed, and add extra durability. 
The whole thing comes topped with an upholstery grade cover that can withstand years of regular use. 
What's more, you get this luxurious foam comfort for a pretty impressive price too. Casper essential mattresses start at a cost of around £275 for a single.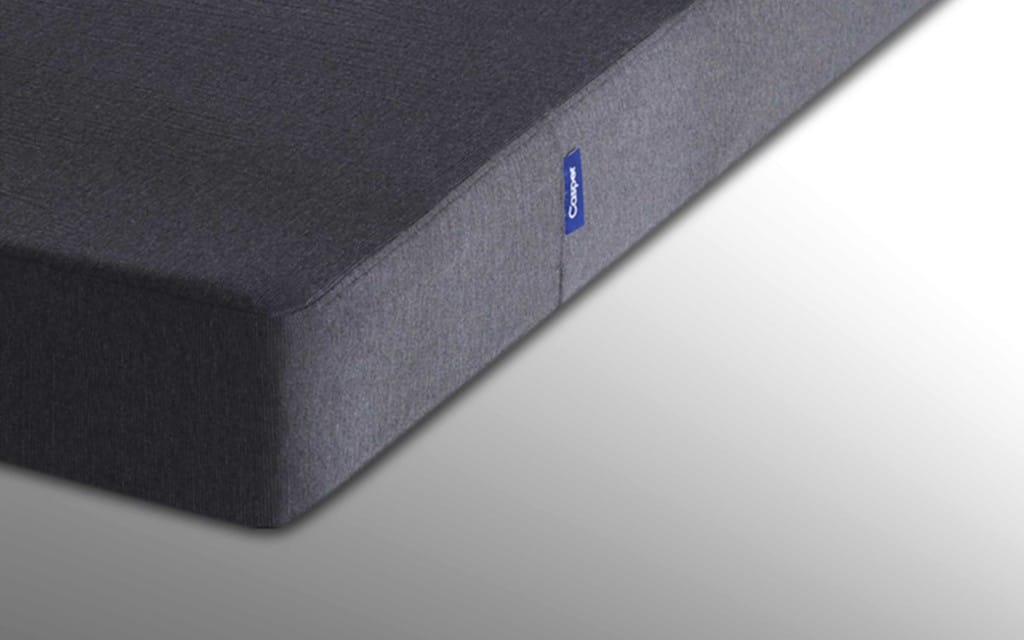 Casper Essential review: Support and comfort
In our opinion, the Casper Essential mattress is designed to be the perfect mid-way bed. It's a memory foam product designed for people who aren't totally sure what they need from the perfect night's sleep. 
If you're looking for a goldilocks approach to bedding that's "just right", the Essential will meet you in the middle with something that's neither too soft, nor too firm. 
On a scale of 1 to 10 with 10 being the firmest option, the Casper Essential measured in at a score of around 6 according to our team. This means that's right in the middle of the range. 
Medium-firm mattresses like this tend to accommodate a wide variety of people, and they're great if you like sleeping in a selection of different positions. 
You'll get enough firmness that you won't sink right through to the base of the bed, but you won't get the extra firmness that some people need to tackle back pain and joint problems. 
Additionally, though the Casper essential mattress is soft, it doesn't provide the kind of deep hug that comes with some plusher memory foam beds. 
This mattress would probably be a good investment for a guest room, when you're never going to be 100% sure what each sleeper needs. 
Combination sleepers will also enjoy the way that the two simple layers of foam mould to their body while keeping their spine in relatively good alignment. 
Keep in mind, however, that the mattress is a little thinner than some of the other models from Casper. 
This means that if you're a significantly heavier person, or you and your partner are both a bit heavier, you might need something thicker.
Casper Essential review: Motion and edge support
It's hard to get a good night's sleep when you're constantly dealing with a tossing and turning partner. 
Fortunately, for a relatively low price tag, the Casper Essential mattress can offer quite a lot of motion transfer support. Like many all-foam mattresses, the essential can absorb and isolate movement, rather than bouncing it across the bed. 
Unfortunately, while the Casper essential is perfect for spouses who can't stay still, it's not the best for anyone who's looking for solid edge support. 
If you're the kind of person who likes to sit on the edge of your bed while reading or doing meditation, then you'll instantly sink through the layers with the Casper essential mattress. 
Another problem that you might encounter from a mattress that's all-foam, like the Casper Essential, is that as you sink into it, you can often feel overheated. 
Mattresses like this one, while designed for breathability, can leave you feeling quite sweaty. 
Although the Casper isn't the worst mattress that we've tried in terms of heat absorption, it's not the best either. You might want to look elsewhere if you're a hot sleeper.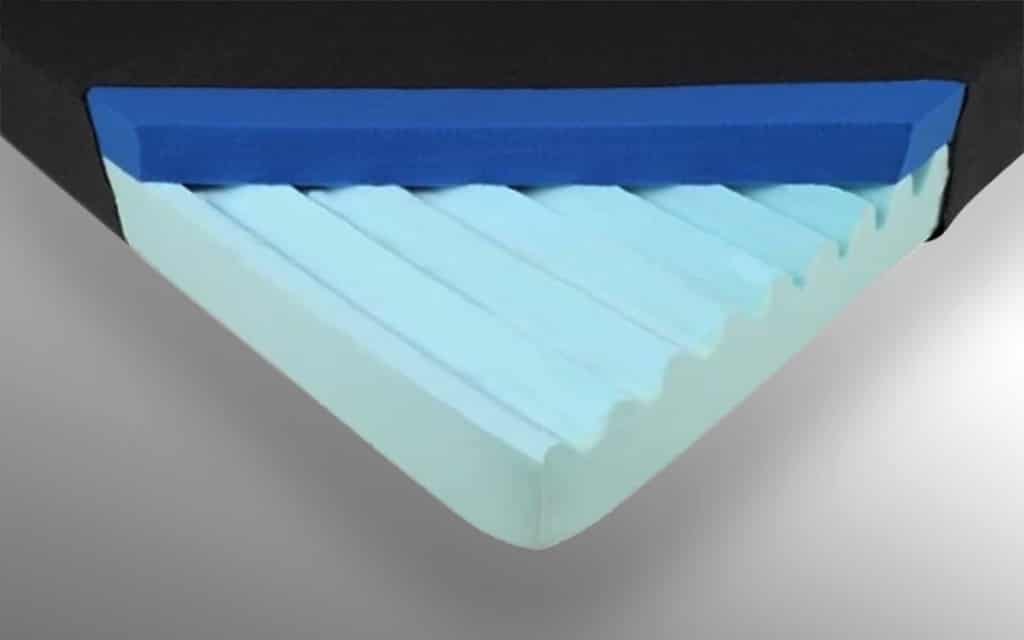 Casper Essential review: Verdict
Ultimately, the Casper Essential is a pretty good choice for most lightweight combination sleepers. 
That means that if you love switching between positions when you're asleep at night, then you're going to have no problem with the Essential. 
What's more, since this mattress comes with the option to enjoy a 30-day free sleep trial, if you're not totally in love after the first month, you can always return it. 
We'd probably recommend the Casper Essential for people on a limited budget who don't need anything too specialist to serve their sleeping needs. 
If you're not looking for a bed that's firm enough to do yoga on, and you're happy with something that's not too soft or too hard, the Essential is a good choice. 
However, if you need a particularly firm mattress for spine support, or you're a heavier sleeper — this isn't the mattress for you. 
Heavier people will sink right through the thinner layers of foam, meaning that you're more likely to end up with back problems. 
You might also find that the sinkable nature of the Casper Essential makes it problematic if you're a hot sleeper too.

Conclusion
Pros
Great price point for budget buyers
Excellent "just right" design for a range of sleepers
Fantastic for motion transfer
Delightfully plush foam felling
Relatively good breathability (though not perfect)
High-quality materials throughout
30-day risk-free sleep trial
Cons
May be too hot for very hot sleepers
Not ideal for heavier users
Won't provide any specialist support for bad backs