The less sleep we get, the more likely we are to suffer from mental and physical symptoms that prevent us from getting the most out of life. 
However, for babies and children, getting the right amount of sleep can be even more important than you think. That's because young kids are still going through heavy periods of growth and development. 
Regular sleep allows your child to grow properly, process memories, and stay healthy. 
So, how do you make sure that your little one gets their beauty sleep?
Well, a good routine and the right sleep hygiene strategy is a good start, but you can also try going beyond the basics with a new mattress.
The Eve Sleep Baby mattress is a state-of-the-art bedding solution, made just for your bundle of joy. 
Let's take a closer look.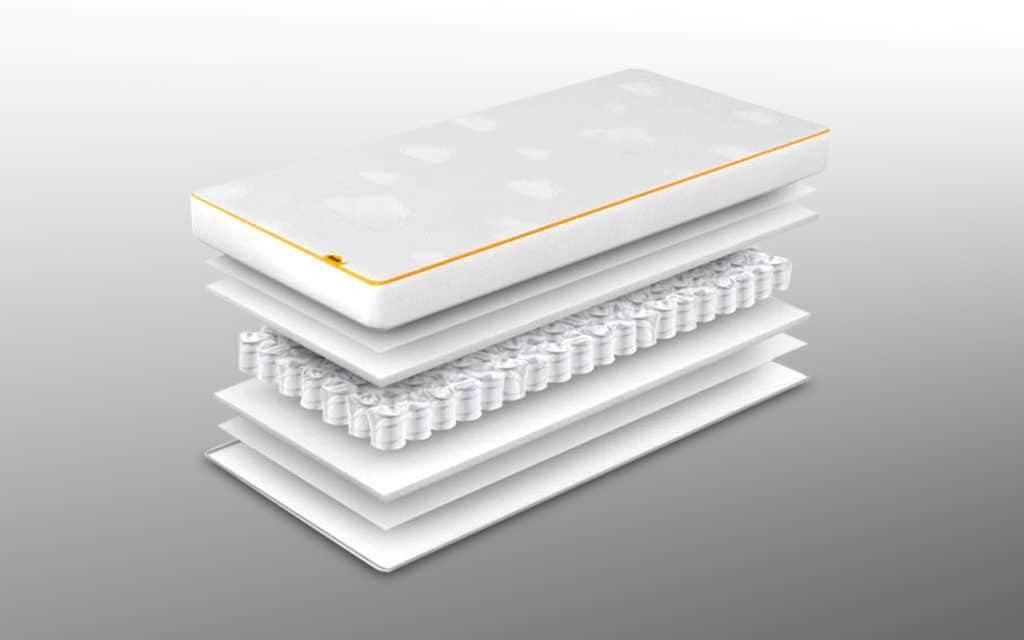 Eve baby mattress review: Design and structure
Eve is one of the market leaders in bed-in-a-box mattresses for people who want quick access to a good night's sleep. 
Although the company started by primarily selling standard memory foam mattresses, it quickly branched out to offer everything from incredible bedding, to sleep accessories, and bed frames. 
Eve's award-winning mattress designs are now available in a smaller size — perfect for child beds and cots. 
The Eve Sleep Baby mattress is designed to provide your child with the clean and safe sleep they need to grow big and strong. What's more, you can buy your mattress in a range of colours. 
Equipped with the iconic yellow colouring of an Eve mattress, this baby bedding promises cloud-like comfort with a hybrid design. 
You get spring support to protect the spine of your child as they grow, as well as memory foam for soft and sinkable sleeping. 
Starting at a price of around £129, the Eve baby mattress is pretty affordable when you consider what you get. Unlike most baby mattresses, this bedding comes with waterproof technology built-in, to prevent your child from being kept awake by leaks and spills. 
Eve baby mattress review: Support and comfort
Given the size of the Eve sleep baby mattress, we couldn't totally test the comfort and support levels out on our own. However, based on the research that we could do, we consider this mattress to be quite a reliable mid-firm bed. 
Although some people might expect a bed for babies to be a lot softer, the firm nature of the Eve baby mattress means that your child won't sink too deeply — causing them to feel claustrophobic. 
The hybrid design of the mattress combined with a breathable fabric cover means that you get an excellent temperature-controlled experience too. 
The premium pocket springs in this Eve mattress are individually wrapped, so that they can adapt as your child moves and grows. 
At the same time, the luxury foam layer provides comfort, without dipping or sagging.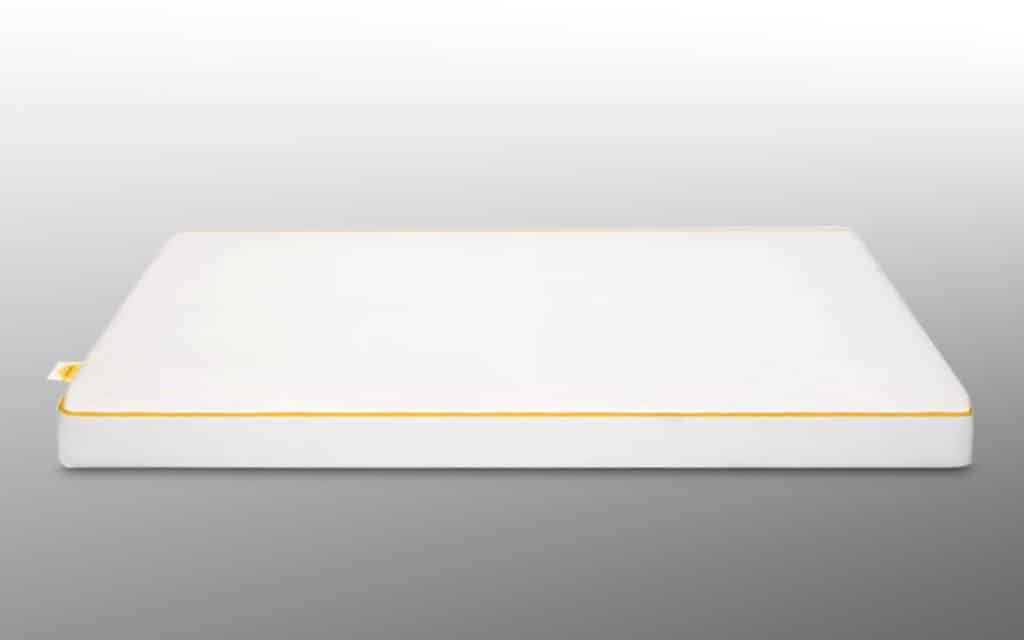 Eve baby mattress review: Extra details 
We were particularly impressed by the combination of the waterproof protector, for little accidents, and the antibacterial mattress cover. This combo means that your child gets a super breathable and bug-free sleeping experience, every time. 
Another big bonus of the Eve sleep baby mattress is how easy it is to maintain. You can easily remove the antibacterial cover and wash it whenever you need to. 
Additionally, the natural treatment on the materials throughout the Eve mattress prevent bugs from settling into the fabric. 
Although this bed doesn't come with the longest warranty we've seen on a mattress, you do get a five years guarantee, which is excellent for offering additional peace of mind. 

Conclusion
Every aspect of the Eve Sleep Baby mattress has been carefully chosen to give your little one a better night's sleep. When your child can sleep properly — it improves the chances that you're going to get a full night of rest too!

Offering a fantastic combination of premium springs and memory foam, this tried-and-tested mattress could be the ideal way to introduce your youngster to a truly amazing night of sleep.

However, it might be a little too firm for picky sleepers.
Pros
Easy to maintain and clean
Allergen-proof cover
Waterproof materials throughout
Hybrid design
Individually wrapped pocket springs
Reasonable pricing
5-year warranty
Cons
Waterproof liner could do with some tweaking
Might be too firm for picky sleepers