If you have a hard time drifting off in the first place, then you might find that something as simple as sweaty, non-breathable sheets are a nightmare for your routine. 
Sweat and moisture aren't just uncomfortable when you're trying to get the best night's sleep. These things can also be problematic when it comes to keeping your mattress in peak condition for as long as possible. 
The more materials like memory foam are exposed to dirt and moisture, the more they naturally deteriorate. 
That's why companies like Eve Sleep are beginning to offer innovative mattress protectors as part of their collection of state-of-the-art sleeping products. 
The waterproof mattress protector from Eve promises to improve your sleep quality by keeping your bed clean and protected. 
Here's your complete Eve mattress protector review.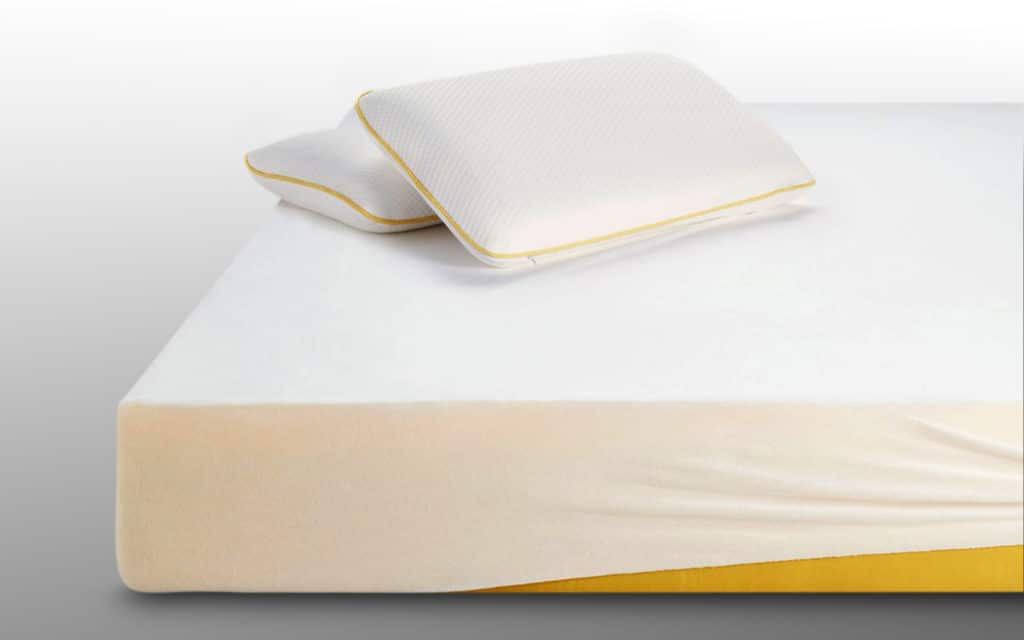 Eve mattress protector review: Design 
In the past, most of us avoided mattress protector products like the plague. 
That's because in order to protect your bed from moisture, most manufacturers needed to make their sheets out of crinkly or plastic materials. No-one wants to feel like they're sleeping on a sheet of plastic whenever they go to bed. 
Fortunately, an evolution in the way that we can produce waterproof materials now means that companies like Eve Sleep can offer bedding options that are so sleek and lightweight, you may not notice they're there. 
The Eve sleep mattress protector works and feels like a thin fitted sheet. You can even place it underneath your fitted sheet if you want to — to make sure that your bedding suits your style. 
Despite looking just like any other sheet, the Eve mattress protector has a number of unique capabilities — including a completely waterproof design. 
According to Eve, this sheet can protect your bed against everything from sweat to spilled coffee.  
All the while, the combination of a soft cotton top layer, combined with a Neotherm coating means that Eve can help to regulate your temperature while protecting from dust mites and stains. 
If you need help defending your mattress and improving your sleep quality at the same time — this is the mattress protector for you. 
Eve mattress protector review: Performance
The Eve waterproof mattress protector talks a big game — but how well does it perform?
Well, the first thing you need to know is that this sheet comes in a wide variety of sizes — so you're sure to find something that fits your bed like a glove. 
It covers your entire bed quickly and can hide underneath your fitted sheets if you don't want anyone to see it. 
However, honestly, we can't see the problem with just using the Eve mattress protector as a fitted sheet on its own. 
This product only comes in white, but that's a colour that will go with most bedding options. Additionally, the cotton jersey style material feels very soft against your skin. 
The protector is very good at protecting against stains, but it's worth noting that you'll still have to clean up pretty quickly. Eventually, you might start to notice some moisture creeping through if you leave a cup of coffee to sit on your bed for long enough. 
On the plus side, we were particularly impressed by how easy it is to maintain the Eve mattress protector. Just like a standard fitted sheet, you can throw it into the washing machine when it needs freshening up. 
What's more, because the material is designed to prevent creases, you don't need to iron it either.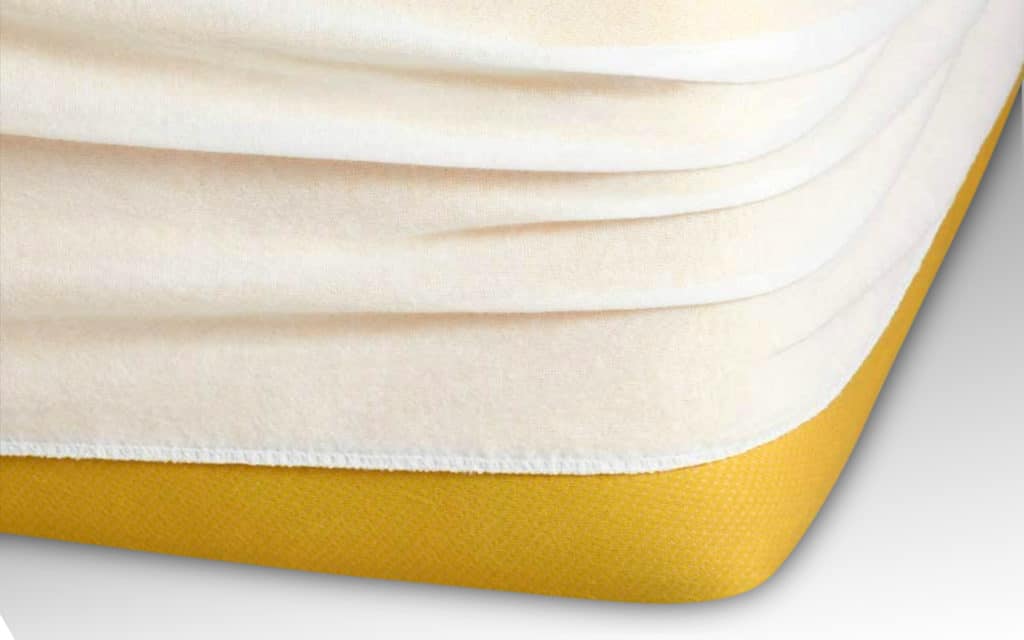 Eve mattress protector review: Extra details
With a price tag of just over £40 for the double-size cover, the Eve waterproof mattress protector might be a little expensive for some people who don't usually rely on bedding accessories. 
However, for that price tag, you're getting a lot of incredible performance, including a top layer that constantly wicks away moisture as you sleep. 
What's more, the Neotherm coating means that you can enjoy breakfast in bed (or a midnight snack) without worrying about your mattress. 
There are no annoying loops or stitching components that stick out underneath your fitted sheet to remind you that the protector is there. Additionally, the Eve protector avoids that plastic feel that's so common among other bed defenders. 

Conclusion
If you're the kind of person who worries about sweat and moisture damaging your bed, or you just don't' want to deal with the headache of mattress stains, the Eve protector could be a great choice.

One of the best mattress protector options that we've seen on the market today, this sheet can protect against stains and spills while staying mostly invisible.

What's more, the Eve mattress protector is easy to maintain, with a no-iron design, that you can throw into your washing machine without a fuss.

Just keep in mind that this cover can be a little expensive, and it's only available in white.
Pros
Excellent temperature regulating performance
Great at protecting against moisture and stains
Fits a range of bed sizes
Machine washable
Thin enough to go unnoticed
Comfortable cotton jersey design
Cons
Limited colour choices
Can be quite expensive for a sheet