There are few things that have a better reputation for comfort in the bedding sector than Hungarian goose down. 
A goose down pillow is usually synonymous with luxury, comfort, and expense. So you might be surprised to learn that you can get one of your own for less than £30 from Silentnight.
The Silentnight goose down pillow is a sensational medium-soft option for people who like sumptuous style from their bedding. 
Not only is this product made in the UK, like many of the items in the Silentnight portfolio, but it's also hypoallergenic too. 
That makes it ideal for anyone who's considered experimenting with goose down before but didn't want to agitate their allergies. 
If you're keen to learn more about Silentnight's luxurious approach to affordable pillows, read on for our full review of the Hungarian goose down pillow.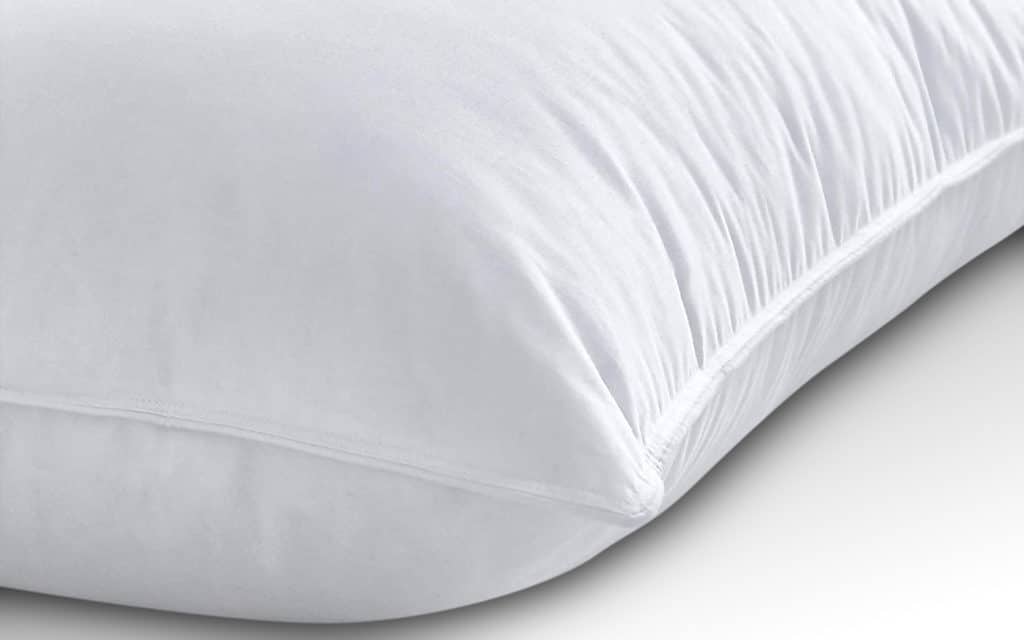 Silentnight goose down pillow review: Design
To get a good night's sleep, consumers around the world have experimented with everything from memory foam pillows, to tech-infused bedding that helps them track their sleeping patterns. 
However, for some of us, it's still the old-fashioned options that deliver the best results. 
Silentnight, one of the market leaders in affordable and high-quality bedding, has gone above and beyond with its approach to the ultimate goose down pillow. 
This sensational pillow, made right at home in the UK, comes with clusters of carefully-chosen goose feathers for a lightweight and bouncy level of comfort. 
The natural structure of the pillow offers a medium-soft level of comfort, ideal for people who sleep on their backs and stomachs. Although the cushion is also strong enough that it can provide some level of support for people who sleep on their sides too. 
Crucially, the Silentnight goose down pillow isn't made with any old down. This soft and sumptuous bedding comes to you courtesy of Hungarian geese – known around the world for their thick and fluffy down. 
What's more, the pillow is wrapped in a soft-as-silk cover that's designed to stand the test of time. 
The soft and breathable cotton cover is naturally cooling and excellent for temperature regulation — so you don't have to worry about waking up with a sweaty head. 
Silentnight goose down pillow review: Comfort
The Silentnight goose down pillow offers exactly what you might expect from a pillow filled with fluffy down — sensational comfort. 
Although it's not going to be the firmest pillow you've ever felt if you're looking for a lot of neck support, the firmness levels do go beyond that of a standard cotton and hollow-fibre cushion. 
What's more, because Hungarian down pillows are naturally resilient, this pillow is more likely to bounce back into shape after each night of sleep. That means you don't have to spend as much time beating your cushion to have the supportive night's sleep that you're looking for. 
If you're looking for a plump and soft pillow, then this could be the perfect option for you. The Hungarian down pillows are thick enough to suit side sleepers, while giving you the softness you need to sleep on your stomach and back too. 
Additionally, the cushions are also hypoallergenic, so they help to protect you from watering eyes and sniffly noses too. 
Available for a price of around £30, the Silentnight goose down pillow is one of the cheapest that we've seen on the market — particularly when it comes to authentic Hungarian down. 
If you've been tempted to try down pillows before but you've been worried about the price, this could be the perfect entry point for you.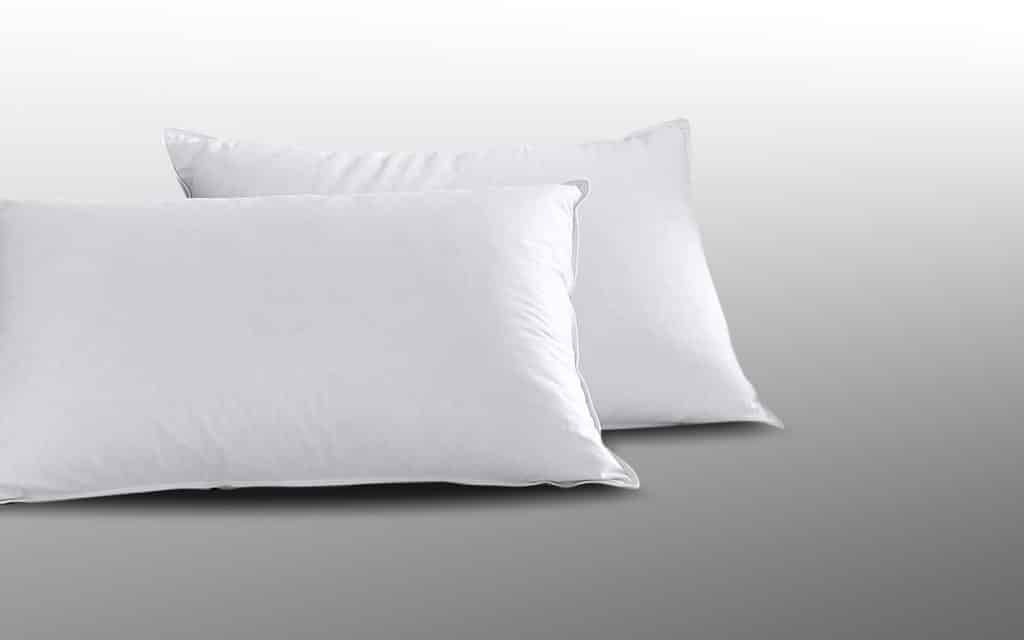 Silentnight goose down pillow review: Other factors
Aside from being ideal for combination sleepers, and fantastic for budget shoppers too, the Silentnight Hungarian goose down pillow also comes with a number of other great features, unique to Silentnight. 
Just like many of the other products in Silentnight's bedding portfolio, this item comes with a two year's manufacturer's warranty, so you can send it back if you have any issues. 
We were also surprised to discover that these goose down pillows are also machine washable, which is great if you want to keep your cushions smelling and feeling fresh. 
Just make sure that you give the feathers plenty of time to dry out before you put them back on your bed, or you could end up with an unpleasant odour. 
It's also worth noting that like most down pillows, the Silentnight collection do require a little more maintenance than a standard synthetic or cotton cushion. 
If you want these pillows to maintain their shape and bounce, you will need to air them out regularly with a quick beating between periods of sleep. 

Conclusion
The Silentnight goose down pillow is an excellent choice for any combination sleeper who has always wanted to try the luxury of down sleeping for themselves.

With a robust design that's ready to stand the test of time, a hypoallergenic filling and a great price — we can't see any reason not to put these cushions to the test for yourself.

The only reason you might not like these pillows is if you're looking for something extra firm, like a memory foam pillow, or you need a lot of loft for sleeping on your side.
Pros
Hungarian goose down filling
Luxurious design
Amazing 100% cotton cover
Hypoallergenic
Naturally breathable for temperature regulation
Great for combination sleepers
Machine washable
Two-year manufacturer's guarantee
Cons
Can be too soft for some sleepers
Requires a bit more maintenance than a basic pillow
May lose its shape over time