If you've ever considered skipping the typical headache that comes with shopping for a new bed on your local high street, then you've probably heard of the Casper mattress. 
Casper was one of the first companies in the world to introduce us to the concept of safely and easily buying mattresses online. 
Before Casper, most of us never would have considered trying to buy the perfect bed without testing it first. 
However, this company promised us an easier way to shop, with simple 100-night risk-free trials, which allowed us to put the beds we bought online to the test and send them back if we weren't 100% happy. 
Over the years, Casper has rapidly become one of the biggest bedding brands in the world, known for its incredible service, great prices, and wide range of products. 
However, all that fame and fortune started with one crucial item: the Casper mattress.
In this Casper mattress review, we're going to introduce you to the bed that launched the bed-in-a-box revolution and help you decide whether it's worth your money.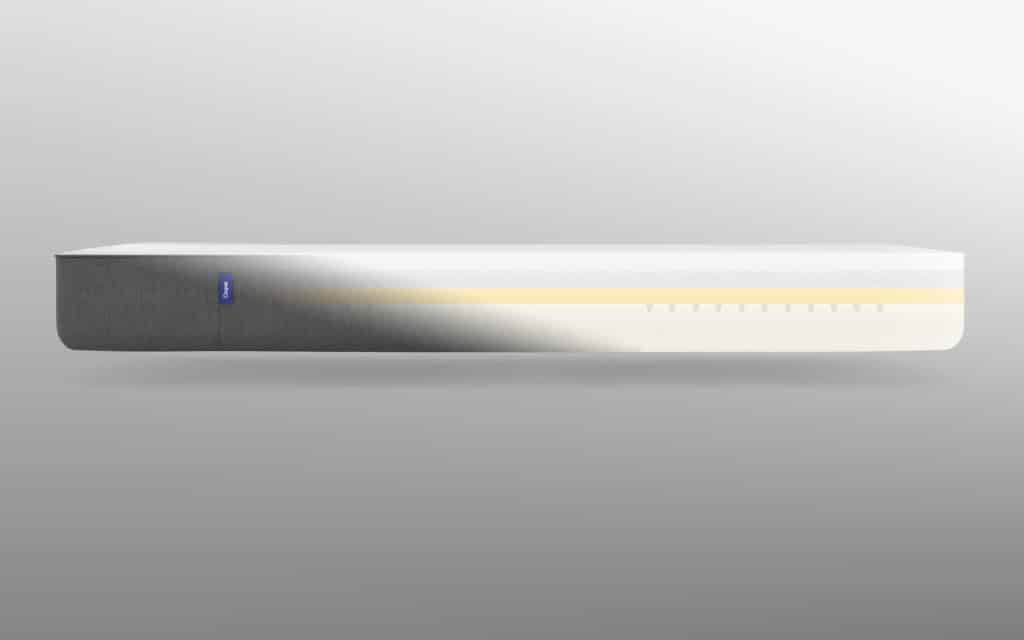 Casper mattress review: Design and structure
Let's start simple. The original Casper mattress features an award-winning design. It was named "Excellent" by the Which team and achieved Best Buy status in 2019. 
The mattress combines pressure-relieving memory foam with sensational support, for a price starting at only £400 for a single bed. 
The signature Casper mattress is 12 inches tall in total; it's made up of various layers of unique materials, flexible latex, memory foam, and polyfoam (for high-density support). 
This particular bed also comes with a special layer of zoned support, which helps to offer targeted relief to certain parts of the body. 
So, let's take a closer look under the covers:
The cover
The thing holding the original Casper bed together is its cover — a sensational product made of soft polyester, which you can remove with a zipper and clean whenever you want. 
The comfort layer
The top layer of the bed is made up of open-cell foam. This is the foam that Casper uses to give customers sinkable softness, without overwhelming them with that typical memory foam heat.
The comfort layer is also surprisingly bouncy and responsive, making it excellent for those who don't want to feel overwhelmed by foam.
If you need plenty of airflow and the opportunity to move around at night, you'll love this Casper bed.
The contour layer
Under the comfort layer is the contour layer, which has a slower pressure response to it, and more sinkability. Thanks to this layer, you'll enjoy all the pain relief and comfort that you can expect from a bed that adapts to your body. 
Transition
The transition layer is where you'll find the zoned support section in the Casper mattress. This part of the product helps to target different parts of your body with different types of support.
For instance, you get a slightly softer section around the shoulders, while there's a little more firmness around the stomach.
The base
The base of the Casper foam mattress is made of heavy-duty poly foam, so you get that sturdy structure you need for a good night's sleep.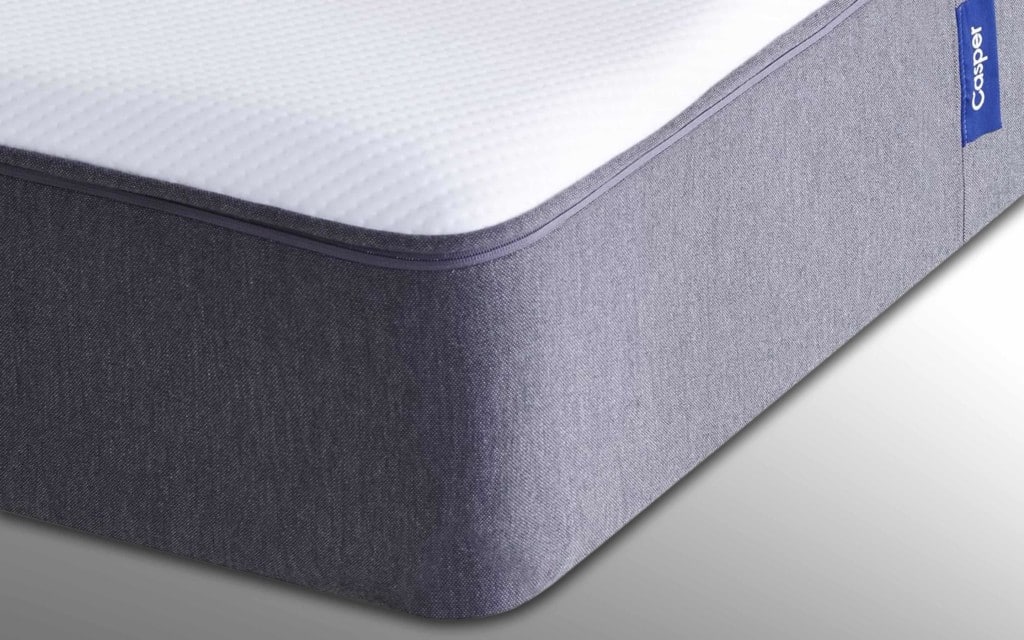 Casper mattress review: Support and comfort
Now that you know about all the construction details of the Casper mattress, it's time for an insight into how this bed actually feels. 
We put the Casper king mattress to the test, and found that different people responded to it in a unique variety of ways. A few people from the Siestio team felt that this mattress was quite firm, while others gave it a mid-range rating. 
On a scale of 1 to 10, with 10 being the most firm, we decided that the Casper foam mattress was a solid 6.5-7. It wasn't quite soft enough to be deemed completely "mid-range". 
However, the original Casper also isn't hard enough that you can't still appreciate the sinkable softness of the memory foam. 
The combination of memory foam and polyfoam in this Casper bed means that you're going to get a good level of back and spine support — making it excellent for those who spend a lot of time sleeping on their back. 
However, you might find that it's a little too firm for you if you're a side sleeper, because there's not as much sinkability in this mattress as you would get with the Casper Essential. 
That means that there's less space for your hips and shoulders to sink in. 
Notably, while most people will consider the Casper foam mattress to be a very balanced mattress, you may find that it's not the right choice for you if you're a heavier person. 
Heavier people will generally sink through the softer layers of the bed much faster, which means that you'll feel more of the firmer layers below.
Casper mattress review: Motion and edge support
While the Casper bed might not be the best choice for heavier customers, it is a good selection for couples — particularly if you go for the Casper twin mattress, the Casper King mattress, or above. 
These spacious beds come with plenty of fantastic edge support — unlike the Casper Essential, which can quickly dip when exposed to pressure. 
This means that if you're rolling too close to the edge of the bed, you're not going to worry about slipping straight off. 
Edge support is a feature that you can't always find with memory foam mattresses, so it's worth considering when you're considering the Casper. 
Additionally, the Casper foam mattress also performs very well in terms of motion isolation. That's the technology that stops you from waking up whenever your partner pops to the loo in the middle of the night. 
All-foam beds like the original Casper mattress often perform well in terms of motion isolation. However, this can sometimes come at the expense of other features, like temperature regulation. 
In this case, we were surprised to find that the Casper bed wasn't nearly as hot as we expected. Although it's not the warmest bed in on the market, it's not the coolest either. 
Remember, memory foam mattresses are bound to absorb more heat than their hybrid or spring counterparts. 
However, the Casper mattress does a great job of dispersing heat with the open-cell top layer.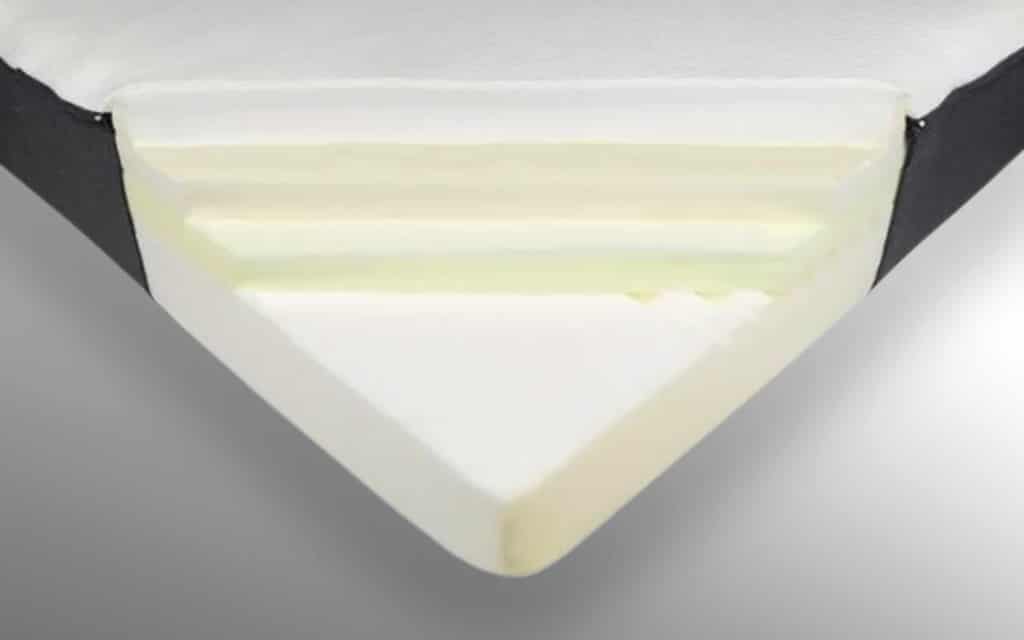 Casper mattress review: Verdict
It's easy to see why the original Casper mattress became such a popular choice for today's bed-in-a-box buyers. This unique bed gives you a fantastic level of stability and comfort, with zoned support and pressure relief throughout. 
Additionally, we loved the fact that it came with a 100-night free trial, so you feel confident testing the bed and sending it back if you're not happy. 
We think this mattress is best suited to back sleepers, and people who sleep in a couple, thanks to its excellent motion transfer management and edge support. The Casper could definitely become your next best sleep aid. 
However, this may not be the perfect bed for you if you're a heavier sleeper, or someone who sleeps particularly hot.

Conclusion
Pros
Great for those in search of a mid-firm support
Excellent for back and combination sleep
Surprisingly good level of support
Edge support and excellent motion transfer
Not as hot as some memory foam mattresses
100-day free sleep trial available
Fantastic customer support and service
Cons
Too firm for a true memory foam feel
A little more expensive than some other mattresses
Not ideal for heavy sleepers