While there's often more to curing sleep disorders than investing in the right pillow, having the right bedding in place is a crucial component of developing good sleep hygiene. 
Ask any sleep expert, and they'll tell you that a cool and comfy sleeping environment is one of the easiest ways to improve your sleep quality — fast. 
Unfortunately, many of us struggle to get by with old and uncomfortable pillows for far too long; we avoid updating our bedding because we're not sure what kind of pillow we need, or because we simply assume that it's not that important. 
You might even be tempted to avoid spending cash on a new pillow because you know that the best tech can be seriously pricey. 
Fortunately, Silentnight can help with that. The Silentnight Geltex gel pillow is a sensational modern pillow that helps with everything from comfort, to temperature regulation. 
Read on to find out more.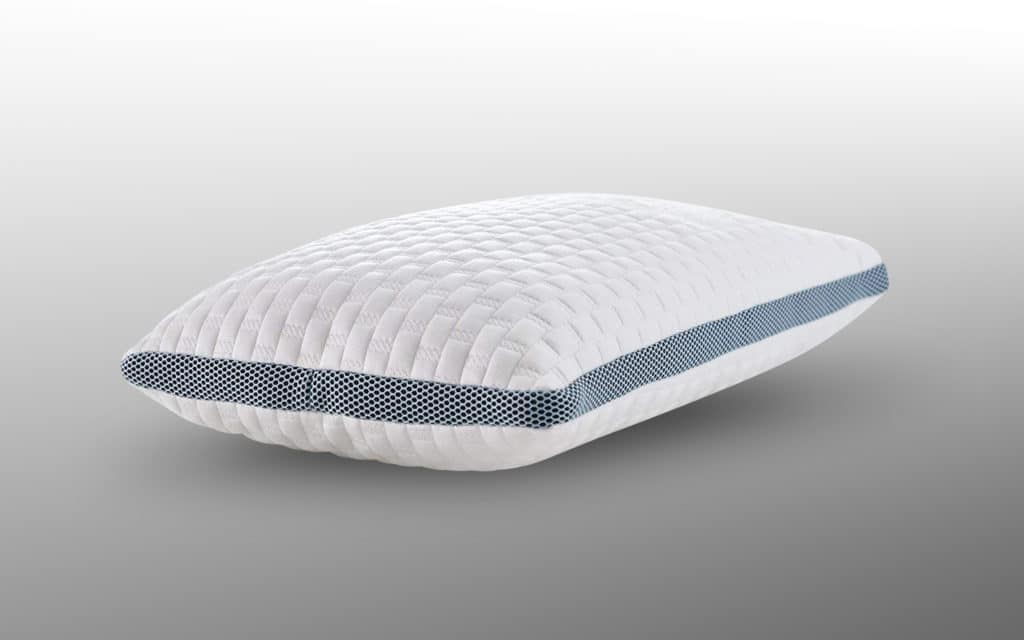 Silentnight Geltex gel pillow review: Design
Let's start simple, the Silentnight Geltex pillow is a cooling gel pillow designed with a combination of hollow fibre and a gel-infused centre. 
The hollow-fibre contents makes the pillow softer than many of the standard memory foam cushions that come with their own temperature-regulating gel components today. 
That means that this could be a good choice for you if you're not used to the often extra-firm experience of memory foam. 
This gel pillow from Silentnight comes with hypoallergenic materials, like many of the products from the Silentnight team, which means that it helps to chase off problems like bleary eyes and itching. 
There's also a knitted polyester cover included for an extra soft and luxurious experience. 
While many components stand out when you test the Silentnight Geltex gel pillow for yourself, one of the things that makes it the best firm pillow around, is the fantastic active Geltex layer in the centre of the pillow. 
Geltex is a patented material created by Silentnight, which basically combines breathable foam with temperature-regulating gel. 
Geltex is very flexible, which means that it instantly responds to your movements when you're tossing and turning in bed. Additionally, the open-cell structure ensures that your pillow stays breathable. 
In other words, you don't have to spend your night constantly searching for the cooler side of the pillow. 
The mesh walls on every side of the gel-infused layer means that maintaining a comfortable temperature all night long is easy peasy. 
Silentnight Geltex gel pillow review: Comfort
It's safe to say that a pillow that keeps you cool during the night is also one that's more likely to keep you feeling comfortable too. The bouncy and responsive nature of the Geltex gel pillow means that you get an excellent level of support — particularly if you sleep on your side. 
We probably wouldn't recommend this pillow for people who sleep on their back or stomach. That's because the extra gel-infused layer in the cushion stops the pillow from flattening too much, which creates a lot of space between your head and the rest of your body. 
That's perfect for a side-sleeper, but not so great for anyone who prefers a lower level of loft. 
It's also worth noting that although the Silentnight cooling gel pillow isn't quite as firm as some other memory foam alternatives on the market, it isn't super soft either. 
The hollow-fibre surrounding the Geltex centre gives you some degree of sinkable softness, but you're still going to feel the overall firmness of the pillow underneath. 
If you like a firmer pillow, or you're trying to get used to a firmer level of support because you like the idea of sleeping on memory foam, then this could be the pillow for you. That's particularly true when you consider the price of the Geltex. 
At just under £25, it's far cheaper than many of the competing temperature-regulating pillows out there.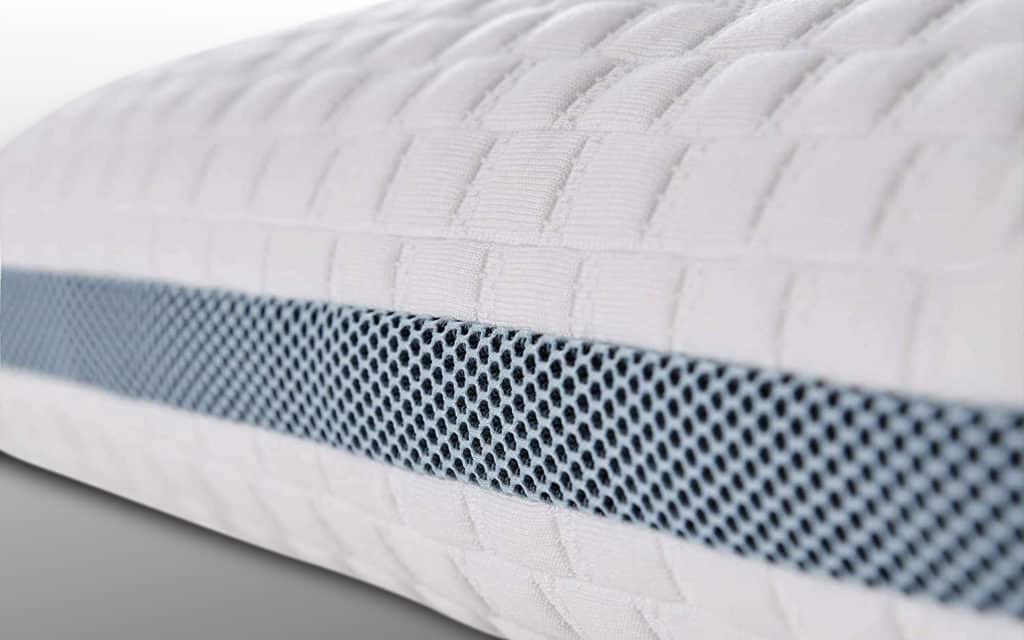 Silentnight Geltex gel pillow review: Other factors
The Silentnight Geltex gel pillow comes with a medium-firm level of support, ideal for side sleepers. Although Silentnight also recommends it for back sleepers, we'd say that it's got way too much loft for sleeping on your back or stomach. 
The good news is that there's a lot about this pillow to like, from its hollow-fibre filling for extra softness, to its embossed polyester cover, which makes you feel like you're getting real luxury from your bedding. 
The Geltex cooling gel pillow also comes with Silentnight's patented two year guarantee, so you can return the cushion if you're not happy with anything for up to 2 years. 
Additionally, all of the components of the pillow are designed to be hypoallergenic, making this firm pillow great for people with sensitive skin, eyes, and noses. 

Conclusion
If you're the kind of person who loves sleeping on the cool side of the pillow, but often has a hard time managing your temperature through the night, the Silentnight Geltex gel pillow could be just the product for you.

Not only is it incredibly comfortable for side-sleepers, but it's pretty affordable too.

We love the fact that this product is hypoallergenic, and that it's guaranteed for two years to give you additional peace of mind. The only real downside is the fact that it's not much good for anyone who isn't a dedicated side sleeper.
Pros
Cooling gel centre
Fantastic for temperature regulation
Hypoallergenic
2-year guarantee
Luxurious cover
Medium-firm support
Excellent for side-sleepers
World-renowned brand
Cons
No good for front or stomach sleepers
Can be too firm for some people
Can flatten over time