There's more to a good night's sleep than a great mattress and a cosy pillow. 
Your duvet isn't just there to keep you warm during winter. For many of us, it's a source of additional comfort, helping us to feel safe and well-protected as we snooze. 
Unfortunately, finding the right duvet—one that doesn't make you feel sweaty and clammy within 10 minutes of sleep—isn't easy. 
The good news is that bedding innovators like Simba sleep are on the case. 
Simba might have started life as a company providing bed-in-a-box mattress options to the masses, but today it can provide everything from mattress protectors to pillows. 
Today, we're going to be conducting our very own Simba hybrid duvet review.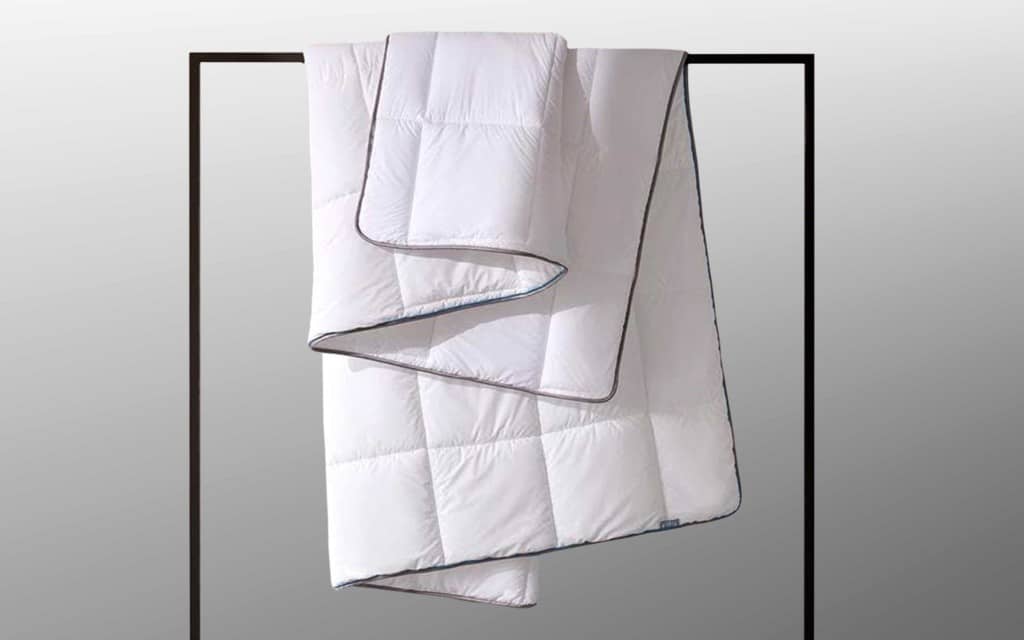 Simba hybrid duvet review: Design
The Simba company seems to have a thing for all-things hybrid. 
That's probably because, in the bedding environment, the word hybrid is often associated with having the best of both worlds. 
In a Simba hybrid mattress, you get the support and endurance of springs, with the luxury softness of foam. 
In the Simba hybrid pillow, you get a combination of memory foam support, and relaxing plush filling. 
So, what can we expect from the Simba hybrid duvet?
Well, the first thing you're going to get is the peace of mind that comes with knowing your bedding was designed with astronauts in mind.
Created with NASA level technology, the Simba hybrid is one of the best duvet options on the market for temperature control. 
Using special OUTLAST materials, Simba's duvet strives to keep your body at the perfect temperature all night long — no matter the season.  
As scientific as it may sound, as we discovered during our smart duvet review, there's some traditional tech in this product too. 
The duvet itself is made from a luxurious blend of down and feathers — just like most high-quality bedding. 
The thing that makes the Simba hybrid duvet so special, is its temperature-regulating technology. 
With a unique outer layer that disperses heat instantly and square quilting to eliminate lumps and bumps, you'll never have to worry about the headaches associated with a traditional comforter.
Simba hybrid duvet review: Comfort and heat
Finding the best duvet is often a complicated process. You need to think about things like tog ratings, fillings, and premium materials. 
Fortunately, the Simba hybrid duvet seems to simplify things by giving you a cover that's suitable for any season, and any kind of sleeper. 
Thanks to the proprietary filling offering 3 layers of hybrid comfort, you can rest assured that you'll get amazing sleep whenever, wherever. 
What's more, because the hybrid duvet is filled with part down and feather, you know you're getting a truly opulent sleeping environment. 
Just be careful if you have allergies, as down can present a bit of a problem to some more sensitive people. 
With 300-thread-count cotton built to stand the test of time, the Simba duvet isn't just comfortable; it's breathable too. 
That's pretty important for people who hate going to bed surrounded by softness, just to wake up drenched in sweat. 
Every aspect of the Simba hybrid duvet has been designed to give you an amazing experience all-year round. The OUTLAST technology contained within can keep you warm during summer, without making you feel drowned during summer. 
Additionally, as we found by testing the Simba hybrid here at Siestio, it wasn't too heavy either. 
Weight can often be an important consideration when choosing the ideal bedding. Something too heavy will make you feel claustrophobic — but something too light doesn't give you the cosiness that you need.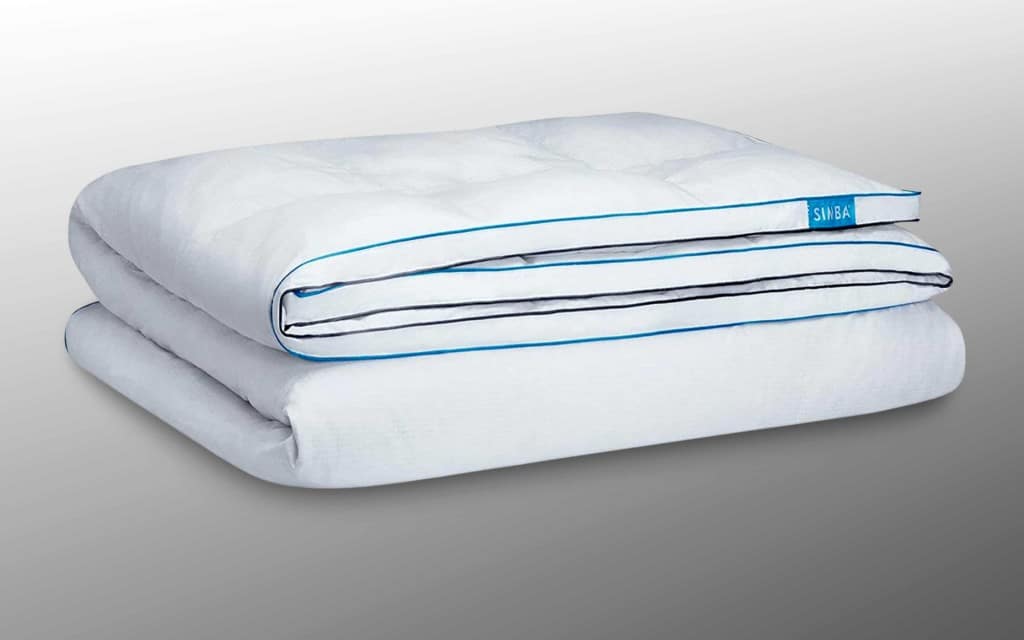 Simba hybrid duvet review: Other important points
In our opinion, the Simba hybrid duvet is a great choice for someone in search of a great piece of bedding that works all-year-round. 
Because of the wide range of sizes to choose from, and the excellent temperature regulation, the hybrid duvet is particularly good for co-sleeping if you have a partner that you share your bed with.
To see what others think of the hybrid duvet, Simba has over 19,000 customer reviews on TrustPilot. 
Another factor that could make this the best duvet for you is how easy it is to maintain. 
Like most Simba products, the hybrid duvet is easy to dry and maintain, which is good if you want to keep your bed feeling and smelling fresh. 
On the downside, some people will find the Simba duvet to be a little heavier than most if they like the feeling of just being under a single blanket during summer. 
Additionally, this product can be problematic for people who are sensitive to feathers and down.
Simba hybrid duvet review: Verdict
Looking for a sensational duvet experience to carry you through the year?
The Simba hybrid duvet with state-of-the-art OUTLAST technology could be just the thing. This unique hybrid duvet is intelligent enough to keep you from overheating in the summer while ensuring you stay warm in winter. 
Additionally, unlike other duvet options that come with feather and down contents, Simba's hybrid bedding is one of the few solutions that doesn't end up with lumps and bumps caused by feathers falling to the bottom of the casing.

Conclusion
Pros
Excellent design that feels luxurious and comfortable
Great for temperature regulation and co-sleeping
Available in a range of sizes to suit every bed
Doesn't absorb sweat or unwanted smells
Fantastic for all-year comfort
The luxury of down and feather included
Not too heavy or too light
Cons
Can be a bit much for sweltering summers
Not ideal for people with down or feather allergies