The right mattress can make or break your chances of a good night's sleep. It helps your body to relax at night, eases the tensions of the day, and ensures that you have a safe place to relax. 
A lumpy or poorly-chosen mattress, on the other hand, can keep you awake for hours at a time, tossing and turning to find the ideal spot for sleep. 
We've all had our fair share of experiences with bad mattresses here at Siestio. 
When you bite the bullet and invest in a high-quality mattress, there's a good chance that you're going to be spending several hundred pounds. That means that you're going to want to do everything you can to protect your mattress from damage. 
The right set of sheets can work wonders. 
Today, we're going to be looking at two of the products from Simba's sheet collection: the hybrid performance fitted sheet and the Simba mattress protector. 
Simba mattress sheets review: Design
You probably know Simba as one of the most popular modern mattress companies in the world. The company soared into the public eye as a premier provider of bed-in-a-box sleeping solutions. That means that you can have a bed from Simba delivered straight to your door – with no middleman.
To give you the best possible sleeping experience, Simba has even gone beyond offering the standard mattress option. On the Simba website, you can also find opportunities to purchase fitted bed sheets, pillows, and mattress protectors too. The Simba mattress protector and fitted sheets are two of the best products that you can use to keep your Simba mattress in excellent condition for as long as possible. 
The Simba fitted bed sheet is a unique hybrid performance sheet made from 50% Tencel and 50% cotton. This gives you an excellent combination of hypoallergenic comfort, mixed with breathability. The Tencel performance technology mimics the behavior of sportswear, drawing heat and moisture away from your body while you're sleeping, so you're less likely to wake up covered in sweat. It's a comfortable and lightweight way to protect your bed. 
Additionally, the Simba mattress protector also features a high dose of TENCEL, combined with a protective layer that guards against dirt, sweat, and moisture. The protector helps to protect your bed from damage so that you can enjoy your Simba mattress for longer. The Polyurethane layer is particularly excellent at delivering complete protection for your mattress, and it's OEKO TEX 100 certified too. That means it contains no dangerous chemicals.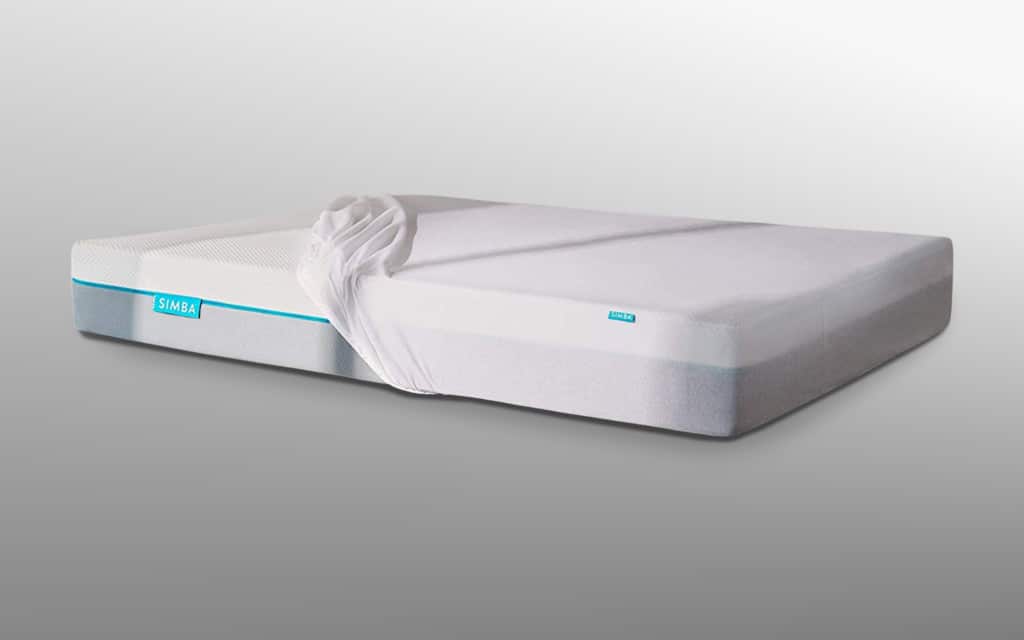 Simba mattress sheets review: Features
Both the Simba fitted bed sheets and the mattress protector are intended to enhance and improve the experience you get from your Simba mattress. 
The sheets are breathable, and made with the highest quality of materials, so you don't have to worry about exposure to any unwanted chemicals. 
Although the sheets are only available in one colour (white), we didn't have too much of a problem with that. It can often be difficult to match your mattress protector and fitted sheet to the rest of your bedding exactly anyway. 
Having a white sheet can eliminate some of that problem. Additionally, the sheets fit very well to most standard mattress sizes.
The Simba fitted bed sheet comes at a price of around £45 for a 150 x 200 cm option, features include:
Soothing soft materials throughout
Plant fibres for cooling comfort
Great fit for even the deepest beds
TENCEL breathable materials
Hypoallergenic performance
Range of sizes
The Simba mattress protector is available for a price of £26 for a king size — which we think is an excellent deal. 
It offers features like:
Waterproof protection with Polyurethane layer
Protects against dirt and grime
Breathable performance
TENCEL fabric for temperature regulation
Range of sizes
Works well with all kinds of mattress
Simba mattress sheets review: Comfort and performance
In our opinion, both the Simba mattress protector and the fitted sheets offer an excellent experience to finish off any bedding bundle. 
If you're looking for something to spruce up the appearance of your bed, then your Simba sheets will look high-quality and feel fabulous on your skin. 
At the same time, they offer the breathability and temperature regulation that you just can't get from most standard sheets.
Additionally, we were particularly impressed by the fact that the Simba mattress protector came with such a fantastic ability to protect against moisture and dirt. 
Usually, if you want a sheet that stops your bed from absorbing moisture, you have to settle for something with an annoying plastic feel. 
However, that isn't the case with this protector. Your Simba mattress protector will feel just like another fitted sheet, but it will also make your bedding last a lot longer.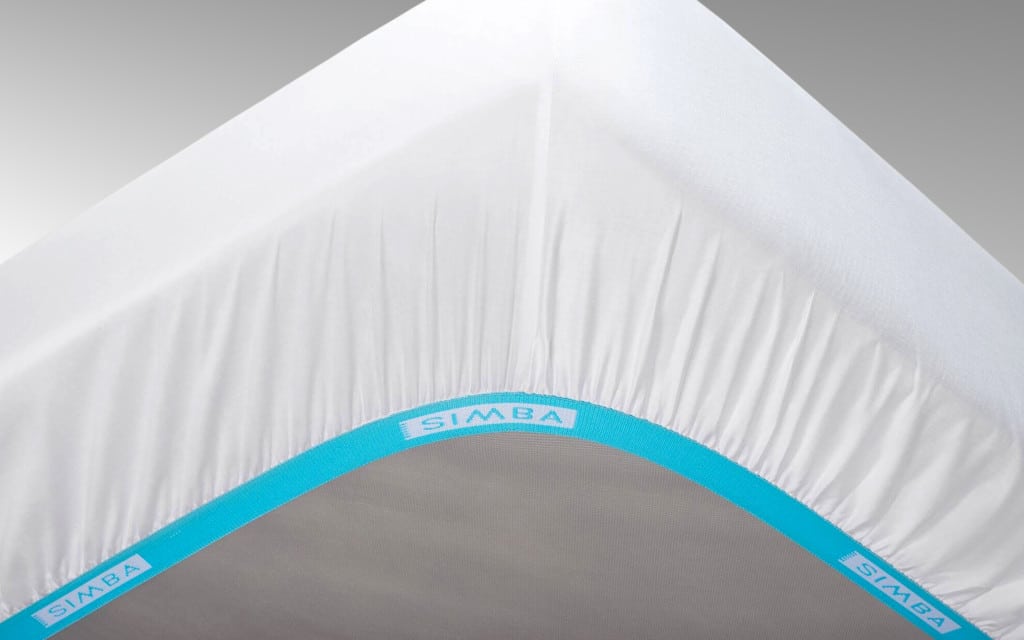 Simba mattress sheets review: Verdict
The Simba fitted sheet and mattress protector might not be the cheapest way to finish off your bedding, but in our opinion, both products are well worth consideration. 
If you're investing in a high-quality sleeping environment, and you need sheets that are comfortable and breathable, you can't go wrong with either option. 
Both the Simba fitted bed sheets, and mattress protector are designed to keep you feeling your best all night long — and we think that they do a great job. 

Conclusion
Pros
Great for people with sensitive skin
Fantastic at protecting against dirt
Amazing moisture protection from the protector
Fits beds in a range of sizes
Made with the highest quality of materials
Cons
Only one colour to choose from
Can be quite expensive