You know that it takes more than just the right mattress or sleep chair to get a good night's sleep. 
Cultivating the perfect slumber is like cooking a delicious recipe. You need the right blend of ingredients, from a cool and relaxing bedroom to a cosy set of sheets, and even a set of soothing tunes to send your mind drifting.
One of the most obvious and crucial accessories for a good snooze has to be the best pillows.
The only problem? Finding the most comfortable pillow isn't as easy as it seems. Not when there are so many different options to choose from — each claiming to be the best that money can buy. 
Fortunately, the team here at Siestio is on the case. 
Today, we're looking at the modern microfibre pillow from Eve Sleep. 
The Eve Sleep brand claims that this pillow can deliver squishable softness and comfort, combined with breathability — so you don't have to worry about allergies and sweat. 
Let's take a closer look.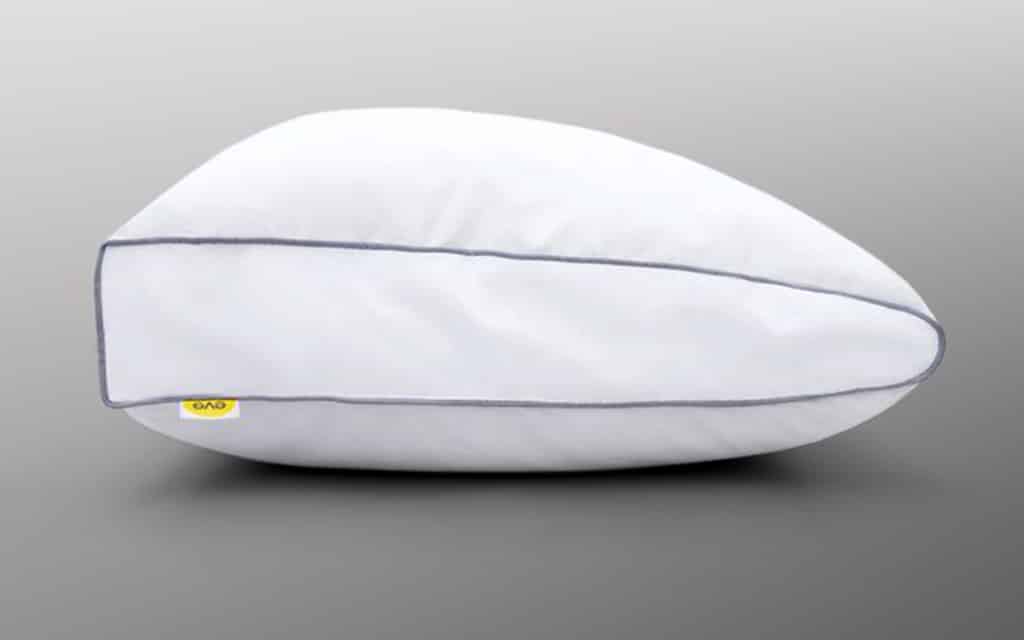 Eve Sleep microfibre pillow review: Design and structure
Eve says that its microfibre pillows are like sleeping on a cloud — if clouds were a lot more supportive.
The unique structure of the Eve sleep pillow combines an airy soft filling on the outside with a squishable memory-foam-like filling in the middle. 
This basically means that you get the head and neck support of a firmer pillow, without the "sleeping on a rock" sensation that you get from some latex and foam options.
To provide you with the luxury that only the best pillows can deliver, Eve has chosen a sensational high-thread-count cotton for their pillow cover, along with amazingly soft microfibre in the middle of the cushion, to help balance and distribute the weight of your head. 
Interestingly, there's a tapered edge included in this pillow that's specifically designed for back sleepers, and a box edge for those who sleep on their side. This means that you can have the most comfortable pillow — no matter how you like to spend your nights.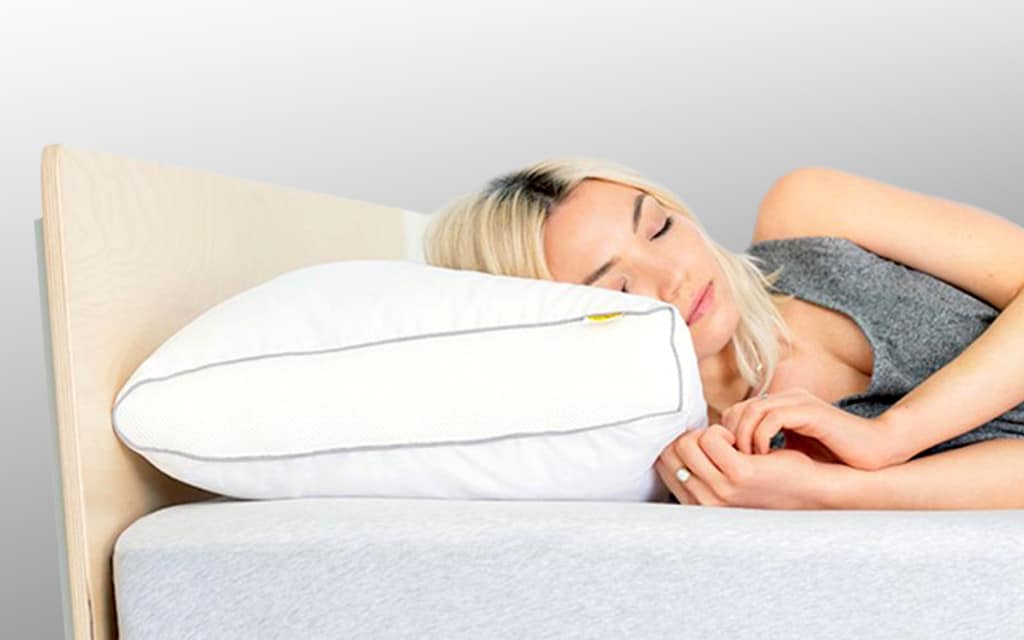 Eve Sleep microfibre pillow review: Comfort
Choosing the best pillows is often difficult because there are so many components to consider. You need to decide how firm you want your pillow to be, whether it needs to be anti-allergenic and so on. 
If you're the kind of person who switches between different positions when you sleep, then you're in even more trouble. 
That's because the most comfortable pillow for a back sleeper is rarely the same as the best option for a side sleeper, and vice versa.
The Eve Sleep team has overcome this issue by delivering a unique shape for your cushioning needs. 
This Microfibre pillow was designed with a subtle wedge shape, so you can flip it around to suit your position and keep your neck and spine properly aligned. 
The full cotton cover for the pillow helps to eliminate the risk of allergens, and the breathable design wicks away sweat, without building up bacteria. 
This means that you're less likely to suffer with some of the common hygiene issues of pillows that soak up too much moisture. 
If you do decide that it's time to refresh your pillow, then you can always wash it too. The use of breezy mesh panels and robust design means that you can simply pop your Eve Sleep pillow in the washing machine (or the tumble dryer). 
It will still come out feeling amazing, and you'll feel great knowing that you're keeping bugs at bay.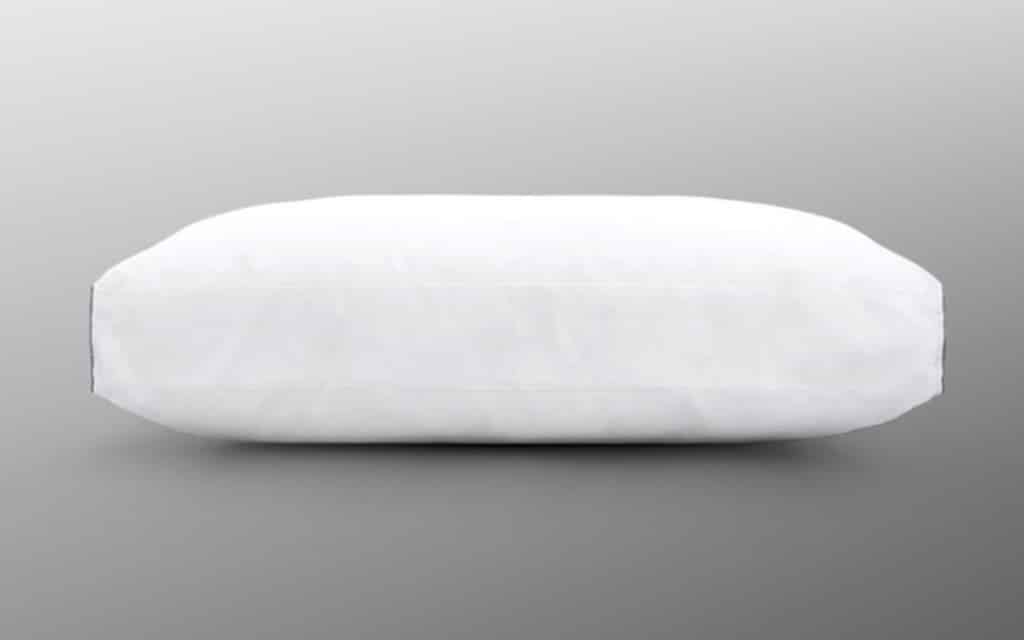 Eve Sleep microfibre pillow review: Other factors
The fact that the Eve Sleep pillow is machine washable (and dryable) is enough of a bonus on its own. However, there are some extra components to consider that make this pillow even more incredible. 
For instance, it comes with a 3-year warranty, which is a lot more than you can expect from many other big-name providers. 
Like all Eve products, you can enjoy no-hassle returns if you decide that the pillow just isn't right for you. Eve stands out in the bed-in-a-box market by offering not just some of the best pillows that money can buy — but the best customer service too.
Eve Sleep microfibre pillow review: Verdict
So, should you give the Eve microfibre pillow a try?
Well, we can't tell you for sure if this pillow is going to be the right choice for you — but it's definitely a good bet. 
The fact that you can switch positions however, you choose because of the unique design is a fantastic bonus. 
We also love the fact that this pillow is machine washable, so you can keep it clean and have the most comfortable pillow around too!
With a 3-year warranty, you know that Eve really believes in its products — and honestly, we do too. 
Just remember that the firm central component of this pillow might make it a bit too hard for some sleepers. 

Conclusion
Pros
Good combination of support and comfort
High-quality materials used throughout
Breathable design to reduce sweat and humidity
Cosy in any sleeping position
Unique tapered design
3-year warranty
Free delivery and returns
Excellent for allergy sufferers
Cons
May be too firm for some sleepers
Not a true memory foam feel – if that's what you're looking for
Still not the perfect pillow for stomach sleepers