Let's face it.
You can exercise, eat well, and take all the health supplements that you need — but if you're not getting enough sleep, you'll always struggle with your wellbeing.
Lack of sleep doesn't just make you tired, it affects everything from your performance and focus, to your ability to process your emotions. Without the right amount of sleep, your work, relationships, and even your mental and physical health can begin to suffer.
So, how do you know whether you're actually getting enough shut-eye?
One option is to try one of the many devices on the market designed to guide you into getting a better night's sleep. These devices track your temperature, breathing, and even how much you snore, so you can get a scientific insight into how to achieve the ideal beauty sleep.
Of course, with so many different tracking tools available today, it's hard to know where to get started. That's why the team at Siestio has conducted this sleep trackers comparison, to help you pinpoint the top sleep trackers for your needs.
Let's shine a light on your sleep issues.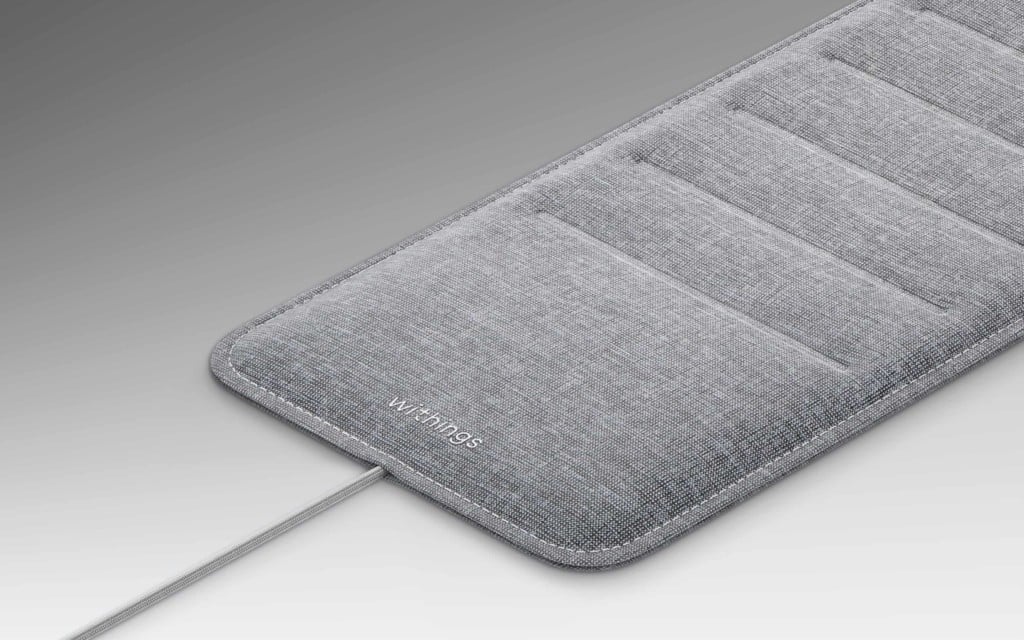 1. Withings sleep sensing pad
The Withings sleep tracker is one of the most innovative tools on the market, despite a relatively low price tag. Ideal for people who don't want to wear any watches or other tools when they're snoozing, this pad slips right under your mattress.
From there, it can track your sleep quality without disrupting your slumber.
The state-of-the-art sensor is easy to set up thanks to the smartphone app that comes with your purchase. Once you're ready to go, the pad will monitor a range of useful stats, including your sleep phases, heart rate, the amount of time you spend snoring and more.
If your idea of the best sleep tracker is something that will automatically record information for you, without any hard work on your side, the Withings pad could be just the thing for you.
For just under £90, features include:
Various stats including breathing disturbances, snoring, heart rate, sleep cycle tracking and more
Advanced sensor with one-time setup
Personalised coaching and tips on how to improve your sleep
In-built home automation features so you can adjust your lights or the thermostat
Automatic synchronisation
Slim and sleek design, easy to store
Intelligent smartphone app included
The great thing about the Withings sleep tracker is that it's more than just a way to keep an eye on your slumber. Unlike other top sleep trackers, this tool will also allow you to set up automations to control your home automatically.
For instance, you can establish a trigger that tells your smart bulbs to switch off when you get into bed. You need to figure out how to use the app for this, and invest in a few smart tools, but it's a great way to make your home more intelligent.
Unfortunately, according to some other reviews, and the tests we did ourselves, the Withings isn't always as accurate as it could be.
Pros:
Easy to use both the app and tracker
Automatic and contactless sleep tracking with visual graphs for data
Easy to get pointers on how to improve your sleep
Integrates with automation tools for a smart home, and Alexa
Personalised coaching for your sleep stages
Relatively affordable
Cons:
Not always 100% accurate
Doesn't record all bed exits if you're not gone for long
No alarm function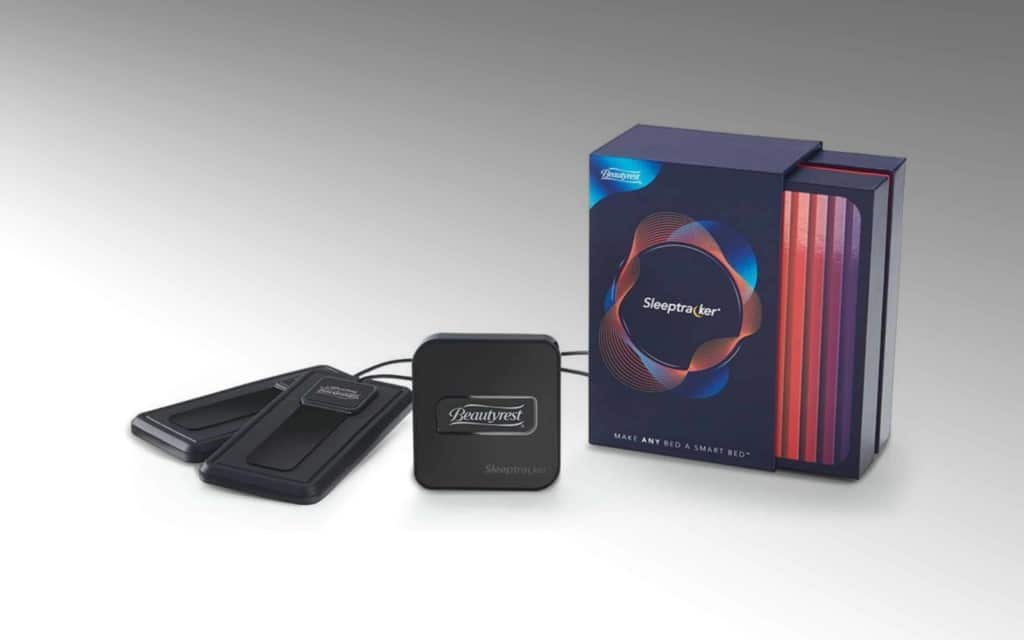 2. Beautyrest sleep tracker and monitor
Similar to the Withings sleep monitor that hides under your mattress and gathers useful information about how you sleep, the Beautyrest is a non-wearable monitor.
As one of the best sleep trackers on the market, the solution uses a measuring pad that sits under your blanket to collect information and process it using artificial intelligence.
The Beautyrest is one of the more accurate trackers on the market, providing in-depth analytics about your respiration, heart rates, and even how much you move during the night.
The incredible in-built processor constantly learns about how you sleep, to provide more individualised information, as well as personal sleep coaching.
Once you've captured all the information you need from a night's sleep, you can use the Beautyrest app to check what's going on with your body.
Available for a little over £250, the Beautyrest is one of the more expensive choices in our sleep trackers comparison, but it may be worth the price.
Features include:
Intuitive AI app that offers personalised sleep guidance
Highly accurate sensors to monitor heart rate, respiration and other sleep behaviours
Contactless design that sits underneath your mattress
Works with any bedding
Precise readings and sleep reports
The Beautyrest was designed to give the average person more information that they can use to improve their sleep strategy. It doesn't just give you data about how you're sleeping, this device will also offer insights on how you can interpret and use that data too.
Like the Withings sleep pad, you don't have to wear any wrist bands or sticky wires to bed like you would with a professional sleep study.
However, you do get a lot of useful data that you could use to turn your sleeping patterns around.
Pros:
Automatic sleep tracking (you can leave it switched on permanently)
Accurate reports and lots of data to work through
Nothing to wear in bed
Gives a total score based on how much sleep you get
Easy-to-use smartphone app
Cons:
Quite expensive
Needs to stay connected to your home Wi-Fi
Requires a paid subscription to access some of the more in-depth data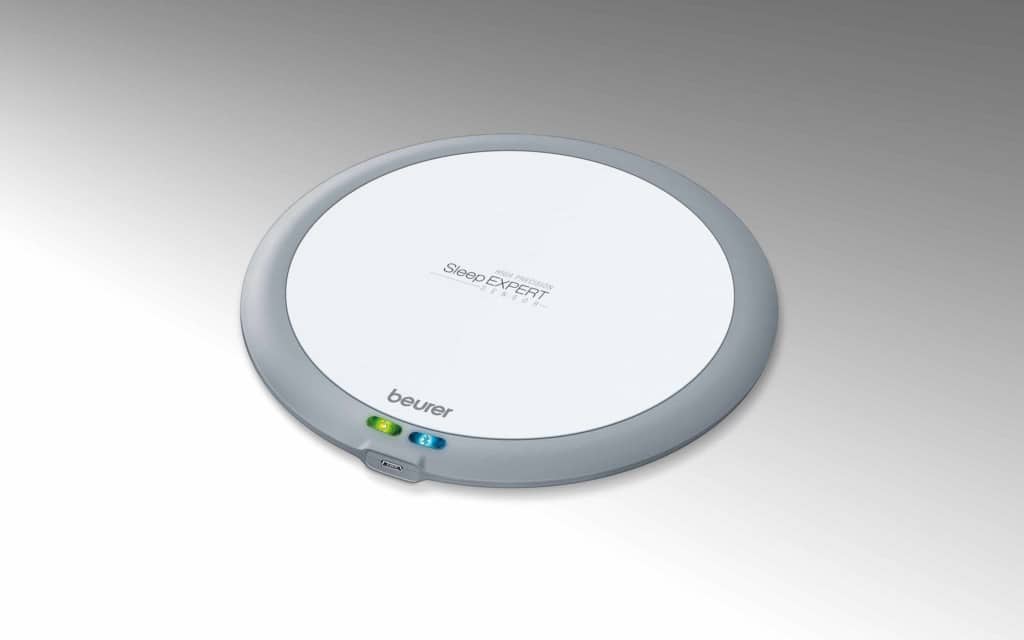 3. Beurer SE80UK sleep expert
Sometimes, the best sleep and activity trackers are also the most basic. You don't necessarily need the world's most complicated device to help you understand the cause of your sleep deprivation.
A tool like the Beurer SE80UK could be all it takes. This device will record heart rate and respiratory rate with individual evaluations. The idea is that you can measure your sleeping habits and improve them, with individual tips delivered through a smartphone app.
Like many of the top sleep trackers, Beurer's sleep expert slips under your mattress, so you don't need to wear anything with you to bed.
The device then uses in-depth technology to reliably record your sleep and give you a sleep score each day based on how well you sleep. Your score comes with a bunch of handy graphs and visual data to help you understand how you could be sleeping better.
Available at just under £40, the Beurer is also one of the cheaper sleep trackers on the market today. If you're looking for a quick and affordable way to begin tracking your sleep, this could be just the thing.
Features include:
Under mattress, design to avoid disrupting you when you sleep
Bluetooth connection to transfer data to your phone
Easy Bluetooth pairing
SleepExpert app included with personalised tips
Insights into sleep phases, heart rate, respiratory rate, and individual tips
Fresh wake function to help you wake up
The Beurer is an excellent sleep tracker for people who are just beginning to examine their sleep quality for the first time. You'll be able to record useful statistics for every sleep session you have.
The more your app learns about you, the easier it will be to get valuable tips on how to improve your sleep. There's even a handy fresh wake function to assist you with waking up outside of your deep sleep phase each morning.
However, the Beurer isn't the most accurate tool on the market. You may have a few issues with it from time to time.
Pros:
Easy to use design
Works underneath your mattress to avoid disturbance
Sleep phase recognition with fresh wake function
Full sleep diary for your smartphone
Affordable price tag
Cons:
Not always ideal for accuracy
Only works with one person at a time
Uses a lot of mains power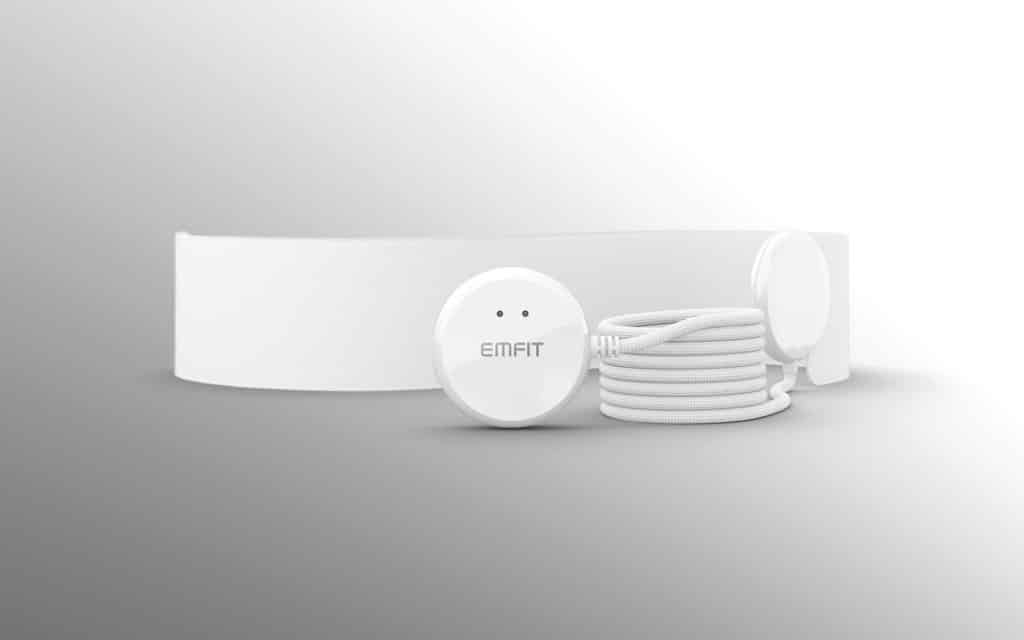 4. Emfit QS sleep monitor
The Emfit sleep monitor is another of the best sleep trackers on the market. Designed for very in-depth reporting, this non-contact tracker is a lot more expensive than most modern monitors.
If you're the kind of person who is constantly struggling with your sleep, perhaps because of disorders like nightmares and sleep walking, then you might want to invest in something like the Emfit.
Intended for serious athletes and other professionals, the Emfit QS hides underneath your mattress, gathering information from your automatic nervous system through the night.
The device aims to help users identify when they might be too stressed, or when they need to take extra steps to improve their sleep hygiene.
Unlike some of the other sleep and activity trackers available today, the Emfit also gives you an overview of how well your body has recovered from the activities of the day before during the night.
The Quantified Sleep app goes deeper into your stats than anything else we've seen.
Usually selling at around £450, features include:
Automatic non-contact analysis of your sleep and vitals
Records heart, respiration rates, and sleep stages
Measures autonomic nervous system balance
Stand-alone performance with embedded Wi-Fi
Web app with intuitive dashboard included
Long-term data trends support
Personalised advice and sleeping guidance
The Emfit QS HRV sleep monitor is one of the top sleep trackers for athletes that need to keep a close eye on the reasons for any drops in their performance. However, the huge amount of information that you get from this tool might be too much for most consumers.
If you're looking for something simple to introduce you to the world of sleep tracking, this might not be it.
Pros:
Extensive stats on all of your sleeping information
Access to huge amounts of information for performance and recovery
Neatly presented graphs and visual data
No manual interaction required
Sits under your mattress to avoid disturbance
Cons:
Very expensive
Needs only one person in a bed at a time
Steep learning curve
5. Fitbit Versa 2 smart watch
At this point, we've looked at a number of the best sleep trackers from the "non-contact" side of the market.
While these tools are excellent for giving you information on your sleeping patterns without disturbing your slumber, they can have a few errors with accuracy. After all, if you roll away from wherever your sleep tracker is situated, it can no longer monitor your wellness.
A tool like the Fitbit Versa 2 sleep and activity tracker doesn't have that problem.
You wear the device on your wrist — just like a watch, and use it to collect oodles of important information. More than just a sleep tracker, the Fitbit Versa can track numerous data points throughout the day, including how many calories you burn, how far you've walked and more.
It's a great way to see how much progress you're making towards any health and fitness targets. You can also use the 24/7 heart rate tracking to optimise your workouts.
For sleep support, the Versa 2 comes with the ability to track your time in sleep, REM sleep quantity, restlessness, and so much more.
By the time you wake up each morning, you'll have plenty of useful visual stats to work through. The dashboard even provides information on how to analyse your sleeping patterns.
For a little under £200, features include:
Access to calls and text messages
Support for setting sleep goals and getting tips to achieve your targets
Bedtime and wake-up reminders
Access to calendar alerts, music, and other smartphone functions
Water-resistant for up to 500 metres
Constant heart rate tracking
If you're looking for advanced data on your health and fitness throughout all hours of the day — whether you're asleep or awake, the Fitbit versa could be perfect for you.
Although it can take some time to get used to wearing sleep trackers on your wrist each night, many people find that they forget all about these items after a while.
Pros:
Plenty of in-depth data to help you reach your sleep goals
Useful information about waking health
Extra apps for your messages, calendar, and more
Various colours and styles to choose from
Built-in Amazon Alexa
Cons:
Requires you to wear something to bed each night
No built-in GPS
Occasionally slow syncing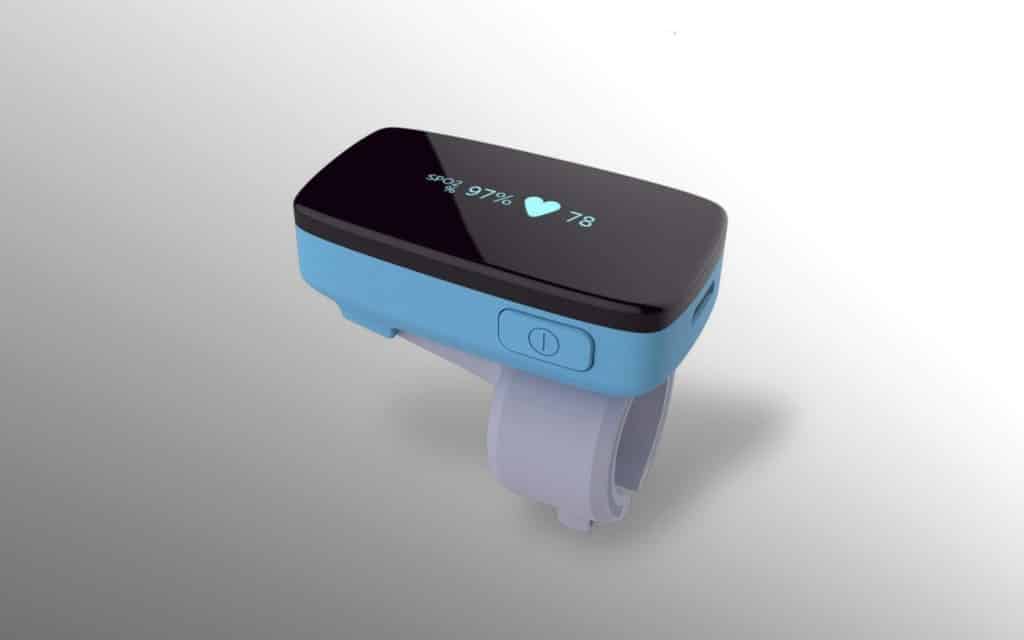 6. ViaTOM sleep oxygen monitor
If you're already familiar with the cause of your sleep issues, then you might be searching for sleep trackers which will help you to monitor a very specific activity.
For instance, individuals with sleep apnea know that they have the most trouble with their sleep when they stop breathing during the night.
Tools like the ViaTOM sleep oxygen monitor can help with that.
This unique device sits on your finger and tracks your blood oxygen levels at all times. The device connects to your smartphone, generating graphic sleeping reports and insights into blood oxygen saturation and heart rate.
You can also track how often you move around during your sleep.
If, for any reason, your blood oxygen levels begin to drop too low, the ring vibrates slightly, helping to jolt you back into a healthy breathing rhythm.
Because it rests comfortably on your finger, this device is one of the smallest and most comfortable wearables that you can take with you into the bedroom.
Available for a little under £130, features include:
Free access to the mobile app
Smart vibration alert to nudge you awake when your blood oxygen levels drop
Easy and comfortable to use
Record oxygen level and heart rate overnight
Insights into CPAP effectiveness
Plenty of graphical data
Sleep apnea can be a very dangerous condition that requires careful treatment from the right doctor.
However, with a tool like the ViaTOM ring, you can at least get a better insight into how frequently you might be struggling with your breathing each night.
You can also get a good overview of whether your treatment and CPAP machines are working properly.
Pros:
Lightweight and comfortable design
Easy to use, with fantastic insights
Smart vibration alerts help to keep you safe at night
Provides useful data for your doctor
Cons:
Doesn't collect as much data as some of the top sleep trackers
Can take time to get used to wearing it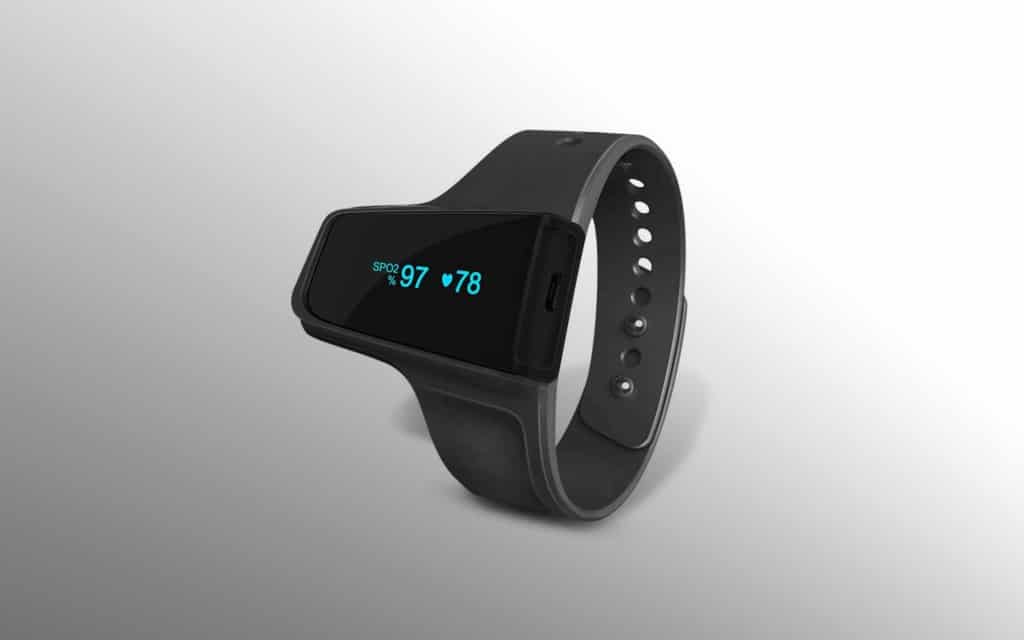 7. ViaTOM CheckMe O2 sleep monitor
If your sleep disorders or issues with sleep apnea are causing frequent snoring, then you could be preventing both you and your partner from achieving a good night's sleep.
In that case, the best sleep trackers are likely to be the tools that help you to keep your snoring to a minimum, while tracking your movement and oxygen levels.
The ViaTOM, formerly WellOxy, monitor with vibration alert uses a wrist and finger monitor to check your blood oxygen saturation levels, motion during sleep, and pulse rate. The device is excellent for tracking the comfort of people with sleep apnea and snoring issues.
What's more, the comfortable ring sensor is small enough that it doesn't get in your way while you're resting. There are no batteries required with this tracker, as the device is fully rechargeable.
Available for a little under £130, your ViaTOM sleep tracker can give you a better insight into what happens when you fall asleep each night.
Features include:
In depth graphical sleep reports
Rechargeable batteries that last up to 16 hours each time
Smart vibration alarm to wake you up if your oxygen level reduces too far
Insight into snoring and movement during sleep
Reliable data that you can share with your doctor
Like most wearable sleep trackers, you might take some time getting used to this device. It's not always comfortable to have a piece of plastic around your finger and your wrist.
However, if you can learn how to sleep with the product comfortably, it could help you to give your doctor more information on the severity of your condition. This could lead to more effective custom treatments that repair your sleep schedule.
How accurate are sleep trackers?
Finding the best sleep trackers isn't easy.
Even in a world where technology is providing greater insight into how our bodies work each night, it's difficult to know for certain whether you're getting accurate readings. The best sleep trackers use a range of different technologies to evaluate your sleep quality.
Because of this, the answer to "how do sleep trackers work" can vary.
Some products will track your pulse and formulate information about how well you're sleeping based on your heart rate. Other devices can use both your heart rate and the movement that they sense when you're in bed to figure out how restless you are when you sleep.
Some of the top sleep trackers for people with specific disorders can even examine your blood oxygen levels.
Usually, the first step in choosing the right sleep tracker for your needs is figuring out what kind of device is best for you.
How do sleep trackers work? Wearable or non-wearable?
The first, and most important question you need to answer, is whether you want to wear a tracker on your wrist when you go to bed each night or whether you want it tucked away under your mattress.
For a lot of people, a non-wearable product will be the most enticing solution. After all, it can be hard enough getting to sleep each night without having to find a comfortable position that accommodates a lump of plastic on your wrist.
Non-wearable sleep trackers offer benefits like:
Convenient comfort when you're in bed
In-depth reports on your sleeping habits
Optional alarms and wake modes
Access to other features, like smart home control, as with the Withings tool.
However, you do need to keep many devices constantly plugged into an outlet while using them — which can be dangerous if you have an electricity issue. Additionally, non-wearable devices aren't always as accurate as they could be when gathering data.
Something small, like moving to a different space in your bed when you're asleep can damage your readings. Most of these devices also won't work well if you're sleeping in a bed with a partner.
On the other hand, while wearables can be inconvenient and take some time to get used to, they do offer a range of benefits that non-wearable sleep trackers can't deliver.
For instance, your wearable can get a much more accurate measurement of your heart rate, because it's close to your pulse. Additionally, you can use devices like the FitBit Versa to track your wellness not just when you're sleeping, but when you're working out during the day or focusing at work too.
Using sleep and activity trackers that you can wear on your wrist gives you excellent access to plenty of in-depth information. There are even specific wearables that you can use to track your blood oxygen levels.
However, there's no one-size-fits-all choice. You'll need to pick your sleep tracker based on what works best for you.
Important tips when choosing the top sleep trackers
The best sleep trackers can come in many different shapes and sizes, depending on what you need.
As consumers around the world continue to demand more information about how they can understand and improve their sleeping habits, it's likely that we'll continue to see innovations in this environment.
In the meantime, here are some questions that you can answer when choosing the top sleep trackers:
What kind of tracker do you need? If you find it uncomfortable to wear something to bed at night, then you might need a non-wearable tracker.
What do you want to track? Are you looking for something that monitors your heart-rate and motion, or do you need insights into your sleep phases and blood oxygen levels?
What's your budget? There are some very expensive sleep trackers out there. Though these devices often offer more information, they're just not going to be suitable for some people's budget.
How easy is it to use? The ideal sleep and activity trackers for you will always be the ones that you feel comfortable using. If you can, download the app before you buy the item, or check out sleep tracker reviews online to learn more about each device.
How accurate is your sleep tracker? This can be difficult to know without testing the device for yourself. However, you can check the reviews left by other customers to get an insight into how much you can trust the device.
Which is the best sleep tracker?
In our opinion, there are two top sleep trackers on the market today that are worth consideration for any curious snoozer.
The first option is the Withings pad, which is ideal for anyone who wants an insight into their sleep patterns but doesn't want to disrupt their slumber with a wearable device. The Withings can even give you more control over your smart home with intelligent features, like the ability to turn your lights off when you get into bed.
Alternatively, if you're looking for a more in-depth monitoring tool that gives you information about your health when you're awake or asleep, try the Fitbit Versa. This wearable device can take some getting used to at first, but once you're comfortable wearing it, you'll find the information provided very helpful.
Remember, if you're not sure what you should be monitoring when it comes to your sleep, or you're concerned about how severe your sleep problems have become, speak to a doctor. A medical professional can also give you some advice on the best sleep trackers to use. Additionally, your doctor will be able to determine whether you need a more comprehensive sleep study or review.
Siestio. Sleep Matters.