If you've been struggling with insomnia for a while, there are some things you can do to boost your chances of a good night's rest.
For instance, tracking your current sleep statistics will help you to understand where the biggest problems with your sleeping strategy come from.
The Withings sleep tracker mat provides one of the most high-quality tracking solutions on the market.
Designed to be slipped straight under your mattress, the Withings tool (previously known as Nokia Sleep) automatically records the quality of your sleep, with insights into heart rate, snoring, breathing, and more.
All the data you might need goes directly to the Withings smartphone app called Health Mate. You can then combine that data with other insights from additional Withings devices too.
The Withings Sleep tool also talks to home automation platforms through IFTTT, which means you can use it to have your lights automatically switch off when you get into bed — handy.
Withings sleep tracker features
Designed to help you understand your sleeping patterns a little better, the Withings sleep tracker mat is perfect for anyone who has sleeping issues.
You can:
Detect snoring
Enhance your sleep environment
Track your heart rate
Access sleep coaching programs through the app
Detect sleep quality
Manage heart rate data
Use IFTTT integrations to manage other smart apps
Evaluate your sleep through sleeping scores
Detect breathing disturbances.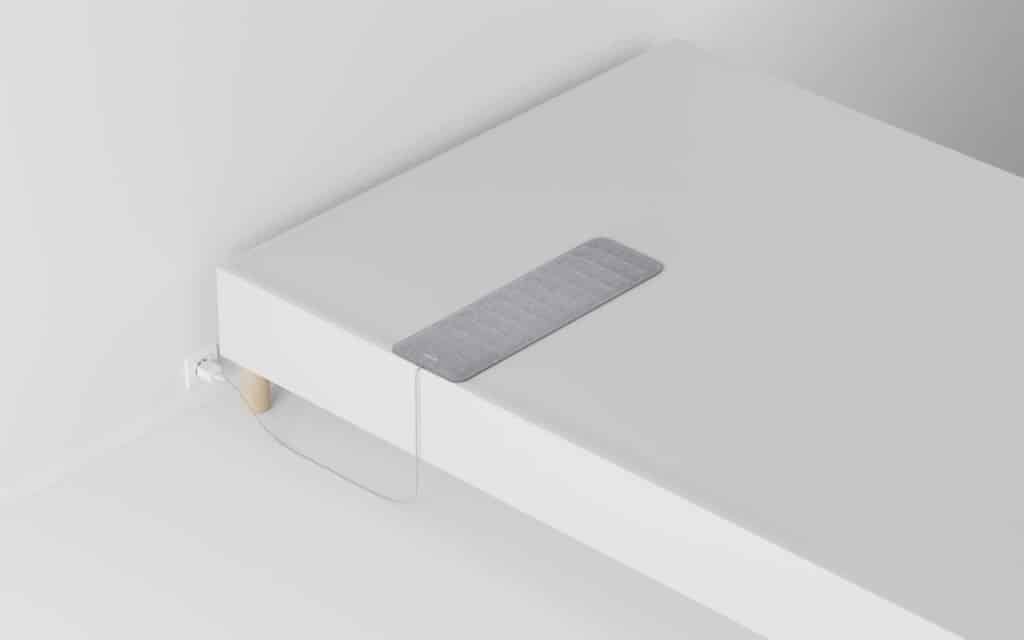 Withings sleep tracker mat review: Hardware and setup
Unlike some alternative sleep trackers on the market today, the Withings sleep device is very easy to use. All you need to do is slip it under the mattress with a connection to your wall socket.
You can then download the Health Mate app on your smartphone and follow the instructions.
It takes a few minutes for the Withings sleep tracker to calibrate. If you're using a different bed at any point, you'll need to calibrate again to make sure it works accurately.
Once your Withings sleep system is set up, it will automatically gather data every time you sleep on top of it. Additionally, because the mat goes underneath the mattress, you won't feel it at all.
For most people, the Withings sleep tracker mat will work automatically. However, if you sleep with a partner, you might need to take some time to get the positioning right.
The good news is that you can set up your system to track data for two people at once by setting up distinct profiles on the Health Mate app.
Withings sleep tracker review: Software and features
As impressive as the Withings sleep tracker mat is, it would be nothing without its accompanying Health Mate app — which is available for free.
The application provides a useful sleep score out of a possible 100 for you each night, along with a brief description of your evening.
Your Withings sleep app also rates the duration and depth of your sleep, and how long it took for you to get to sleep each night. Although there's limited advice available, tapping on each metric will reveal additional info.
You can dive deeper into your apps to find out how your stats compare to the average Withings user, and you can look closer at the stages of sleep you had during the night.
There's even a colour-coded graph to help you understand your sleep cycles over time.
During early 2019, Withings added a new feature for breathing disturbance monitoring to their system.
This was something we had to mention in our Withings Sleep review, as it makes the tool even more compelling people who are concerned about chronic snoring and sleep apnea.
The app also shows your average heart rate for the evening too. Although there's a lot of data to handle, it's all presented in a way that's simple to understand and digest.
Withings sleep tracker mat review: Performance
Once your Withings sleep tracker mat/Nokia sleep tracker is set up, it's pretty reliable. You'll automatically get a report of your night on the Health Mate app so that you can wake up to new insights every morning.
There's not a lot of control available if you want to tell your app that you're just hanging out in bed watching TV, unfortunately. However, since your bed should be reserved for sleep anyway, this might not be too much of an issue.
You can manually edit the time that you fell asleep and woke up on your reports, too, which helps the app to learn a bit more about how you sleep.
One major problem with the Withings sleep solution is that there's no intelligent alarm built-in.
The fact that the mat can automatically determine which stage of sleep you're in means that it would be excellent for triggering a dynamic alarm that would help you to wake up feeling more refreshed.
There are plenty of wearable fitness trackers and apps that offer this feature. Unfortunately, Withings hasn't yet added a smart alarm to the app.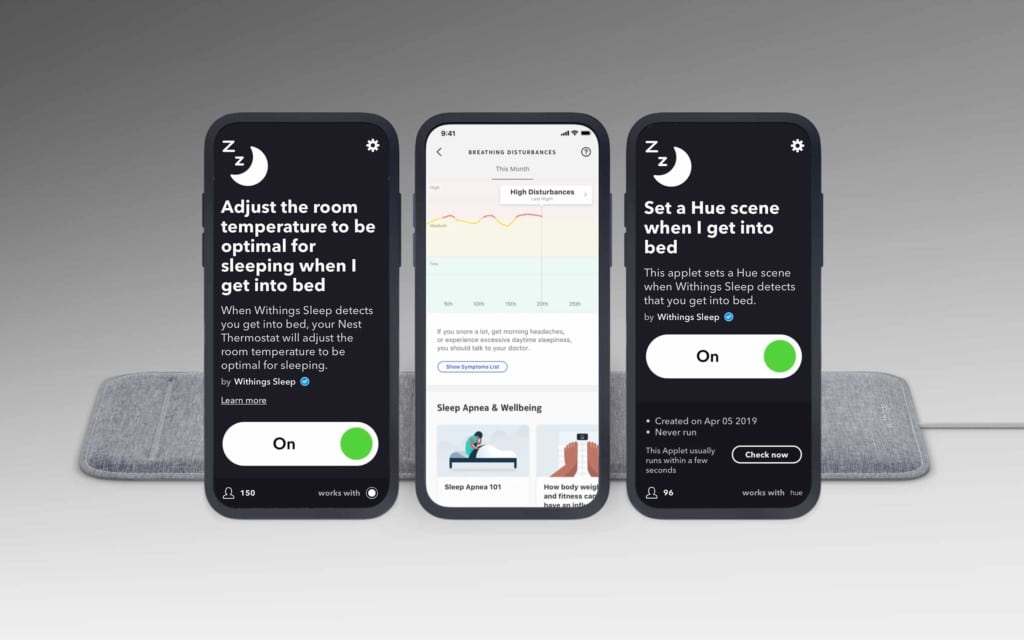 Withings sleep tracker review: Smart home integration
Although you might not be able to access an alarm function with the Withings sleep tracker, you can manage some parts of an intelligent home with the tool.
The IFTTT smart home automation platform is available to access with Withings Sleep, with around 10 apps to choose from.
Each "applet" available with the IFTTT platform helps you to enhance your sleeping environment. For instance, you can communicate with your smart lights so that your lights automatically turn on when you get out of bed and switch off when you lay down.
You can also tinker with the timing of the applets to give yourself a soft reading light in the evening for a certain amount of time, or a dim light that triggers if you need to get up at night to go to the bathroom without blinding yourself.
The IFTTT functionality isn't perfect, but it's a great way to make your Withings sleep tracker mat part of a full intelligent home experience.
You can even create an applet environment that lowers the temperature of your house using a Nest thermostat when you get into bed.
Should you try the Withings sleep tracker?
Formerly known as the Nokia sleep tracker, the Withings sleep tracker mat is an excellent solution for gathering data about your sleep hygiene cycle.
If you're looking for an intelligent way to learn more about your sleeping habits, and you don't want the hassle of having to wear a wearable tracker during the night, Withings Sleep can help.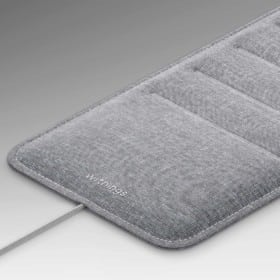 Conclusion
It's a reliable and comfy way to record your sleep. What's more, with the IFTTT functionality, you can access plenty of smart features like automatic lights and heating too.

Unfortunately, there are some limitations in what the Withings option can offer. For instance, there's no dynamic alarm available, despite the obvious gap in the feature set, and your customisation options are limited.
Pros
No need to wear a tracker
Lots of data to access
Full picture of health available
Plenty of IFTTT configurations
Relatively easy to use
Cons
No dynamic alarm included
No advice on how to improve your sleeping patterns
Not the cheapest sleep tracker on the market
Difficult to configure for some people