Aside from your mattress, your pillows are one of the main things determining whether you're going to have a good night's sleep or not. 
After all, we all know how nice it is to snuggle up with a nice soft pillow at the end of a long day. 
Alternatively, a pillow that quickly loses its shape, or causes your head to sink right down into the mattress can leave you with nothing but regret (and a pain in your neck). 
Fortunately, the company behind one of the world's first bed-in-a-box mattresses, Casper, has decided to revolutionise the way that we sleep once and for all — with a brand-new pillow. 
The Casper pillow was made for people who struggle to get comfortable on their standard cushion when they sleep. 
It builds on the acclaimed success of the Casper mattress, introducing innovative technology, like the ability to stay cool and airy all night long. 
So, is the Casper pillow right for you? Let's find out.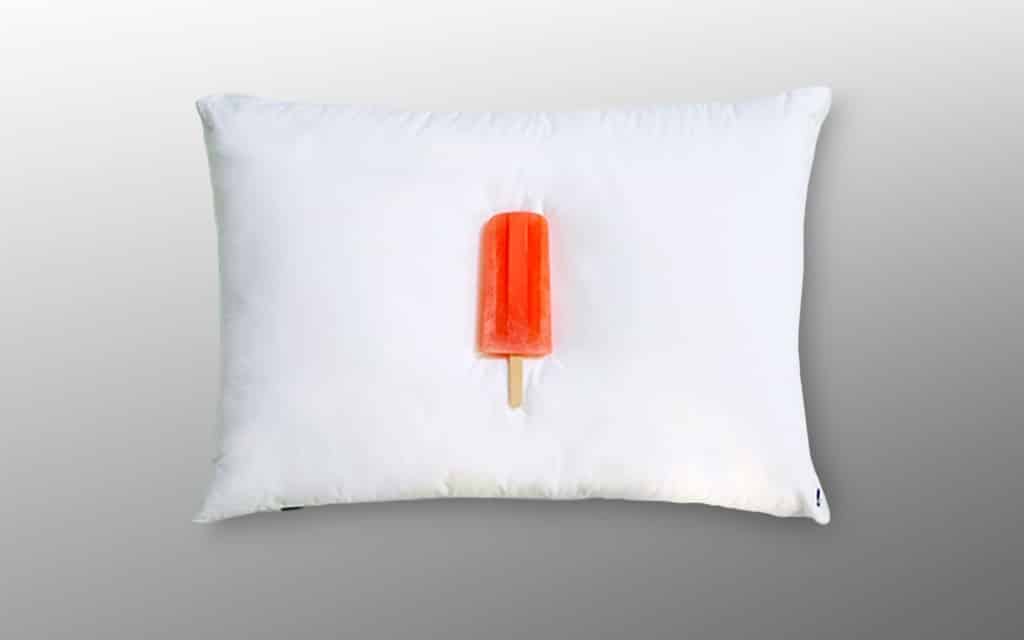 Casper pillow review: Design and structure
Unlike your average pillow, the Casper is actually two pillows in one. On the inside, you'll find a firm inner core, intended to keep your head properly supported and your spine in alignment. 
On the outside, there's a much softer shell, perfect for snuggling. 
Compared to most pillows, the Casper is a little thicker than your average option. 
That means that not only will you have a harder time getting it into a pillowcase, but it's also going to elevate your head a little more than usual. 
This means that you might want to avoid the Casper pillow if you're a stomach sleeper. 
However, as some Casper pillow reviews suggested, the height can diminish slightly over time, so you may be able to get used to it with persistence. 
On the plus side, the two-in-one design of the Casper pillow gives you an experience that you won't get from most other cushions. 
The unique inner "backbone" of the pillow means that you're going to get some of the extra support that you would expect from memory foam pillow. 
However, at the same time, the surrounding soft covering means that you're not getting thing anywhere near as firm as something like the Simba memory foam cushion. 
The cover fabric on the outer layer of the pillow is made from a percale weave Pima cotton. 
As lovely as the pillow was in its own right, we actually found the cover to be one of the most impressive features, as it helps to reduce heat, and balance temperature as you sleep. 
The breathable cover ensures that however hot you might sleep; you don't have to keep flipping your pillow to get the cool side.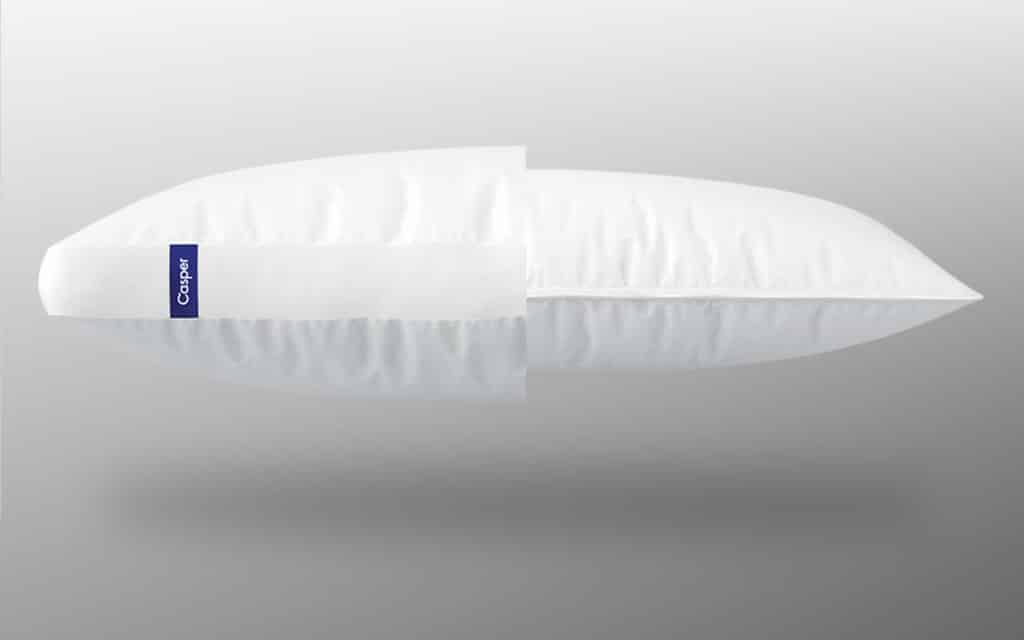 Casper pillow review: Support and comfort
So, how does the Casper pillow feel? 
In our opinion, it offers a nice combination of strength and softness. 
You can definitely sense the extra structure you're getting from the inner core — which is a positive thing if you've ever sunk straight through your pillow before. 
However, if you're not a big fan of memory foam pillows, you don't need to worry about the Casper being too firm. It's still soft enough that you're getting plenty of plush comfort on top. 
One downside is that if you want to keep the balance of firmness and softness just right in the Casper pillow, you might need to spend some time re-adjusting the filling and fluffing it from time to time. 
As you sink into the cushioning throughout the night, the filling tends to clump and squash over time. However, the same can be said of a lot of pillows. 
Another thing worth noting is that this pillow does make a bit of a crinkly noise when you're sleeping on it. 
Although the cotton cover isn't noisy, the inner lining of the pillow seems to have some sound to it – which might be annoying if you're a sleeper that's easily distracted. 
On the plus side, if you don't mind the little bit of extra noise, and the regular fluffing, the Casper pillow will give you a sleeping experience that's a lot more luxurious than anything you would expect from most basic pillow brands. 
There's also the peace of mind that comes with the 30-day risk-free trial on the product. That means that you can test the cushion out for a bit and send it out if you're not 100% happy. 
We've always loved Casper's approach to customer service.
Casper pillow review: Extra features
Available for a price of around £60, the Casper pillow definitely isn't the cheapest accessory for your bed — but that doesn't mean that it's not worth your time. 
We were particularly fond of the way that the removable cover allows you to feel as though you're always sleeping on the cool side of the pillow. That's something that you can't get with most bedding products. 
Additionally, though the pillow can squash down over time, it's still a lot more adaptive and responsive than many of the other traditional pillows that we've tried. 
If you're looking for a pillow that provides the best of both worlds—down comfort with memory foam support—this could be the perfect buy for you.
Casper pillow review:  Verdict
The Casper pillow is a dreamy choice for people in search of a good night's sleep. 
If you're the kind of person who sleeps hot, you'll love how this product helps to regulate your temperature through the night and stop you from feeling overheated. 
Additionally, the flexibility of the pillow makes it an excellent choice for those who shift regularly between different sleeping styles. 
However, if you love the firm support of memory foam, you might find this option to be a little too soft for you. 
Additionally, it's worth noting that the cushion does require some fluffing and maintenance.

Conclusion
Pros
Two-in-one comfort
Soft and fluffy on the outside
Supportive and adaptive centre
Fantastic removable cover that stays cool no matter what
Great for temperature regulation
Quite thick
Cons
May be too high for stomach sleepers
Pretty expensive
Not firm enough for those who love memory foam