The Nectar adjustable pillow could be just the thing. Nectar sleep is one of the leading companies in the bed-in-a-box industry.
The company started like most online bedding companies — providing affordable luxury beds to people over the internet. 
Today, you can head to Nectar for everything from pillows, to bed frames and duvets. 
Today, we're going to be giving you an insight into our Nectar pillow review — specifically focusing on Nectar's adjustable pillow.
It was designed in partnership with a mental health movement called #IAmWhole and aims to provide today's sleepers with the perfect adjustable experience for a relaxing night.
Because you can adapt the softness or support levels of your Nectar pillow to suit your individual needs, this cushion offers one of the closest things to a one-size-fits-all experience that we've seen.
Let's take a closer look.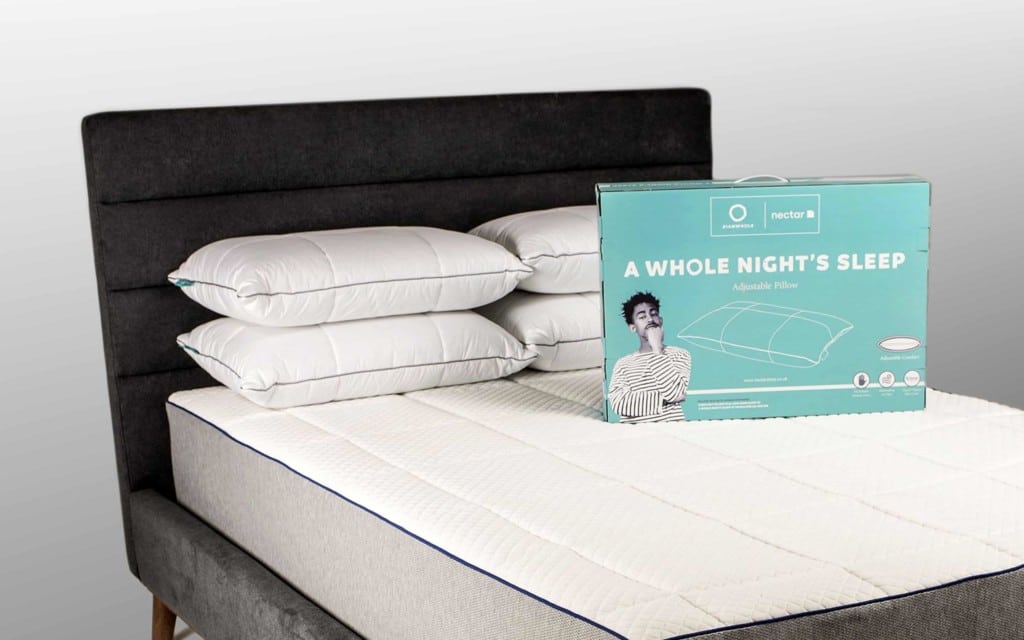 Nectar pillow review: Design
One of the things that really makes the Nectar pillow stand out from the crowd is its pillow-in-pillow format. That basically means that you get a firmer memory foam pillow in the centre and a plush outer shell for extra comfort.
At the heart of the Nectar pillow is an adjustable gel-infused memory foam core. The foam is shredded, so it doesn't feel like you're lying on some kind of bulky brick.
What's more, you can take extra padding out if you feel like there's too much. Just keep in mind that adjusting your pillow's construction is a messy job. It's tough not to get foam everywhere.
Additionally, Nectar recommends that you set your extra filling aside in a safe place — in case you want to access it later. Honestly, that's easier said than done.
The package you get with your Nectar pillow doesn't actually come with anything to store the excess foam in.
On the plus side, the adjustable nature of the pillow does make it easier to get the perfect night's sleep. You can experiment until you find the softness that's suitable for you.
What's more, the plush breathable shell around the memory foam includes Tencel material. This unique option helps to wick away sweat and heat, so don't wake up stuck to your cushion.
With dimensions of around 29" x 17" by 5.5", your Nectar pillow should fit pretty well into any standard pillowcase.
However, you might need to do some shoving if you decide not to remove any of the filling.
Nectar pillow review: Comfort and support
So, how does the Nectar perform from a comfort and support perspective?
Well, as mentioned above, it's a pretty great choice for people who want the best of both worlds from their bedding.
If you're a lover of the unique support that a memory foam pillow can offer, Nectar will delivery all the firmness you need for a reasonable price point.
The dense memory foam at the very heart of the Nectar pillow is great for people who usually suffer from neck problems.
Additionally, because the foam is slow to respond to pressure, it gradually moulds to the shape of your head for extra cosiness.
As it comes, the Nectar pillow is probably best suited for side sleepers, who need more loft to fill the gap between their head and shoulders.
However, the fact that you can adjust your Nectar sleep experience according to your individual needs means that this all-in-one cushion is ideal for everyone.
All you need to do is remove enough filling to feel as though you're getting the right height.
Another nice touch is that the cover on the pillow is soft enough to lie on if you don't have a pillowcase.
We wouldn't recommend doing that, however, as you'll end up getting your pillow dirty faster.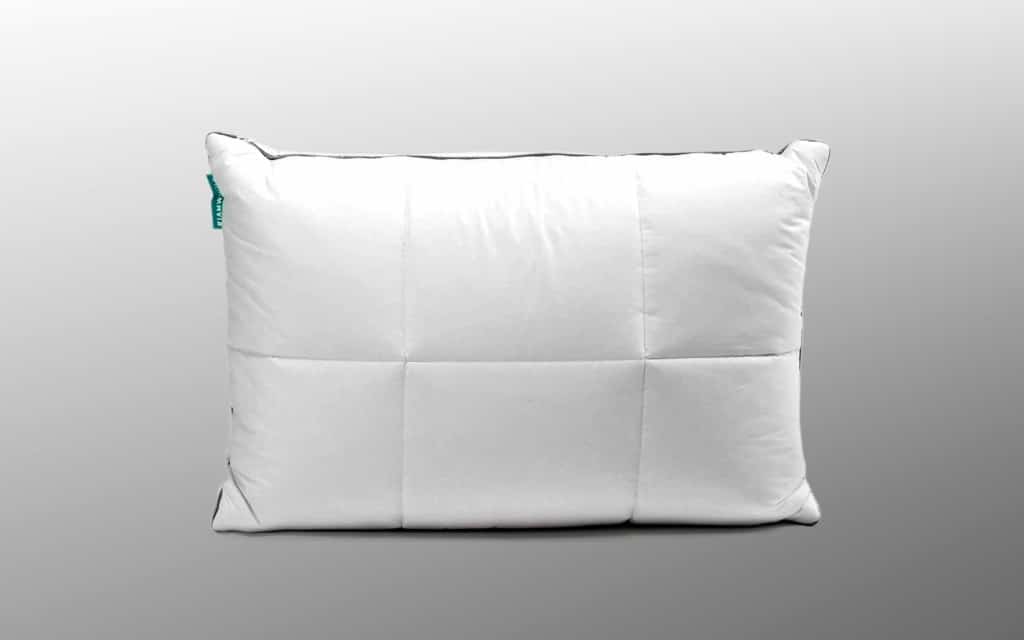 Nectar pillow review: Other important points
One particularly impressive component of the Nectar pillow, which other reviews don't always mention is the customer service that you're going to get.
The Nectar pillow comes with free shipping and free returns — just in case you don't like your pillow. There's also a 2-year defect warranty included.
Although you won't get your money back if you accidentally ruin your pillow, you will get it back if there's anything wrong with the structure or design of your product — like bad stitching.
Another bonus of the Nectar pillow is how easy it is to clean. You do need to use a spot clean system for any stains on the outer portion of the cushion — just to make sure that you don't harm the memory foam.
However, you can remove all the memory foam and throw the remaining pillow in the washing machine if you need to.
Nectar pillow review: Verdict
So, is the Nectar pillow the best thing that we've ever rested our weary heads on?
Maybe not, but it does have a lot of amazing features to offer.
The fact that you can adjust your pillow; however you choose is amazing for anyone who has had trouble finding the perfect pre-made pillow in the past.
Also, it's nice to know that you're getting premium materials throughout.
The Nectar pillow is relatively good at giving you a cosy and breathable night's sleep, although it can take some trial and error to find a comfort level that works.
It's also worth noting that every pillow purchased comes with a donation to the #IAmWhole campaign.

Conclusion
Pros
Comes with a charitable donation
2-year defect warranty included
Breathable Tencel cover
Adjustable memory foam and gel core
Soft and supportive shell
Perfect for all kinds of sleepers
Cons
Way too firm and high on its own
Takes a while to find your ideal firmness level
Not ideal for people who don't love memory foam