There's a lot of reasons why insomnia may have chosen to target you for a series of sleepless nights. 
Perhaps you're dealing with a lot of anxiety at work, or maybe your sleeping schedule is a total mess. 
However, one of the most common reasons why people suffer from poor sleep is that they just can't get comfortable when they lay down in their beds each night. 
Your mattress is one of the most crucial tools you'll have in getting a good night's sleep.
However, even the world's best mattress won't last forever. That means that eventually, you'll begin to notice bumps and sagging parts in your bedding that make it impossible to find that perfect spot.
One option is to replace your mattress entirely, but if you don't have a lot of spare cash right now, you might prefer an alternative route: a mattress topper.
The Simba mattress topper is a state-of-the-art solution, designed to transform your old bedding experience into something fresh, new, and brimming with comfort.
Although it's a little more expensive than alternative mattress toppers, this accessory benefits from a unique design that can make any bed last longer.
Let's take a closer look.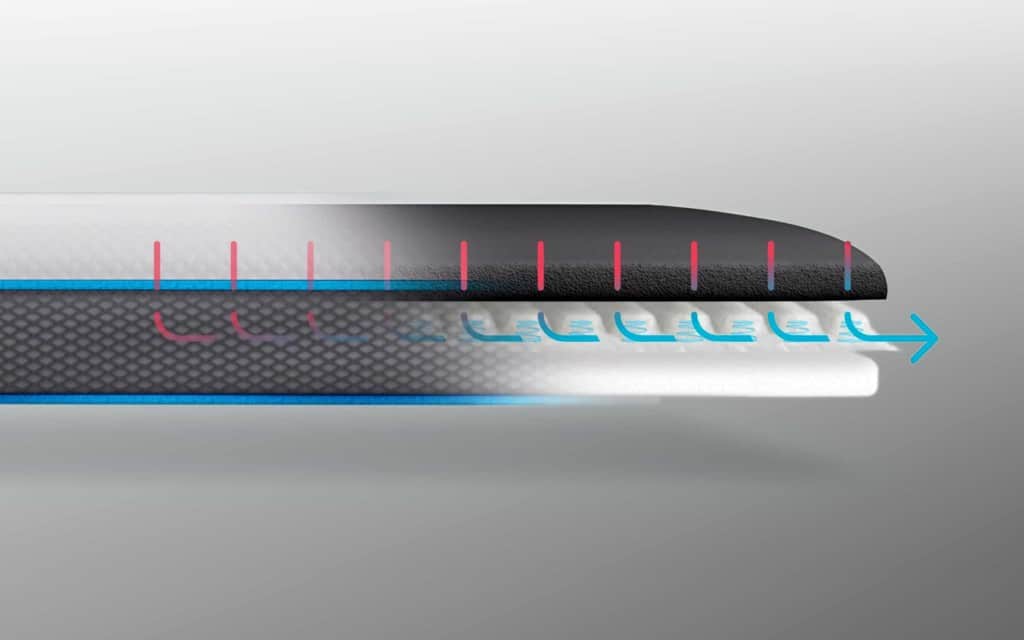 Simba mattress topper review: Design
The Simba hybrid mattress topper is a product intended to help you eke a couple of extra years out of that old and outdated mattress that you have sitting on your bed.
At around half the price of a full Simba mattress, it can help to save you some cash, while giving you the boost in sleeping comfort that you need for ultimate sleep hygiene.
Although some people do consider the Simba mattress topper to be a little pricey — at around £300, you do get what you pay for with this product.
More than just your basic slab of foam, the Simba topper is a hybrid memory foam product, offering a combination of springs and foam.
That means that you get luxury plush comfort and superior structure in one go.
This topper is like a slimline version of the best-selling Simba Hybrid mattress, consisting of 20mm of high-density, firm foam, a layer of 20mm conical pocket springs, and 25mm of Simbatex latex.
All of that snooze-boosting technology comes wrapped up in a breathable cover that can be machine-washed whenever you like.
Simba mattress topper review: Features
Aside from its unique hybrid design, there are plenty of other things that make this Simba mattress topper extra special.
For example, you can roll it up easily and secure it with a set of corner straps when you want to store it for later. Those corner straps also help to hold your mattress topper closer to your bed, so it's not sliding around while you sleep.
Simba also offers an anti-slip base on the bottom of your hybrid memory foam, so that you have even more protection against motion transfer.
If all that wasn't enough, the Simba team have thrown in a one-year guarantee against any manufacturing defects. There's no money-back free trial available, but the warranty does provide some useful peace of mind.
Features include:
Exceptional hybrid memory foam
Easy to roll and store
Corner straps to keep your topper in place
Non-slip base
2,500 specially-designed conical springs
Breathable and washable cover
1 year warranty against defects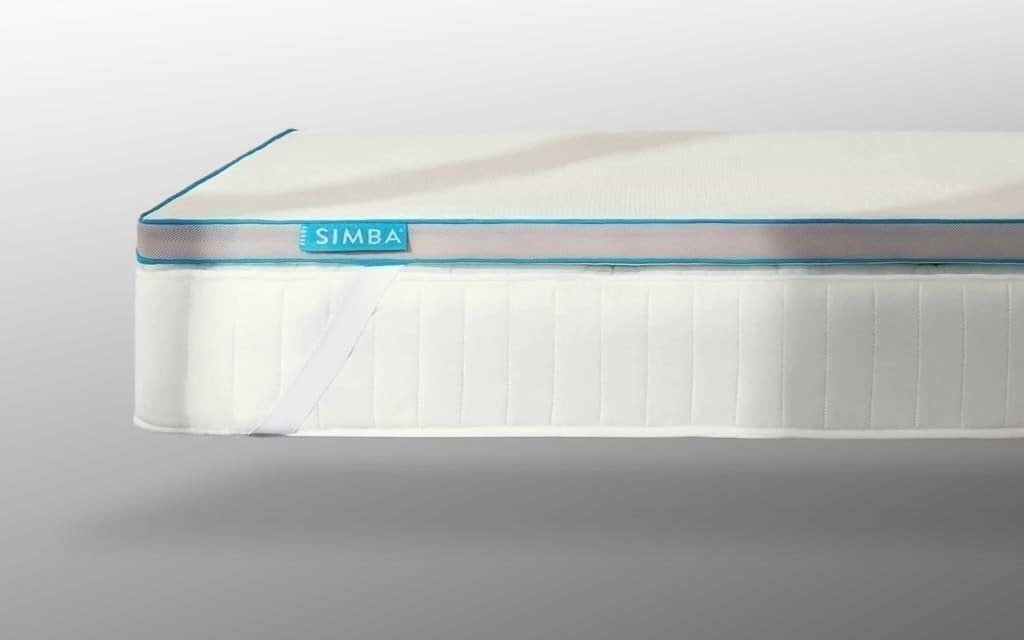 Simba mattress topper review: Comfort and performance
The Simba mattress topper isn't exactly a hybrid bed — but it's as close as you're going to get without replacing your mattress entirely. Perfect for bringing new life to your bedroom, the topper will instantly transform the feeling of your old bed.
Whether you're dealing with an uncomfortable pocket-sprung mattress, or some Simba mattress sagging, you can revive your bed in an instant.
The great thing about this Simba hybrid mattress topper is that like a lot of hybrid beds; it will accommodate a range of sleeping styles.
If you like to slip into sleep when meditating on your back, then you'll get plenty of robust comfort and spinal support from the conical springs in the middle of the topper.
Additionally, if you sleep on your side, there's just enough give in the memory foam to accommodate for your shoulder and hips too.
Another huge benefit of the Simba mattress topper that you may not find with most full foam alternatives, is that it's particularly breathable too.
If you're the kind of person who often sleeps hot, this topper will help your mattress to breathe, with sensational temperature control thanks to the interior spring layer.
On the downside, it's worth noting that this topper does get softer as it heats up. That means that if you have a particularly problematic mattress, you may start to feel the lumps and bumps again on a hot summer day.
Simba mattress topper review: Verdict
So, is the Simba hybrid mattress topper worth your money?
Well, that depends.
If you're looking for a sensational way to get a few extra years out of your old mattress, then this could be just the solution that you've been searching for.
The Simba hybrid mattress topper genuinely does have what it takes to improve your quality of sleep.
However, it does get softer with frequent exposure to heat.
Additionally, as we noted when reading other Simba reviews, many customers are disappointed by the fact that the topper doesn't come with a free trial and money-back guarantee.
This means that you don't get the same peace of mind you would expect with the standard Simba mattress.
Still, in our opinion, it's well worth a try — particularly if you're looking for a way to improve the bedding in a spare room.

Conclusion
Pros
Very thick filling
Hybrid materials for comfort and support
Great for a range of different sleeping styles
Cooler than most full memory foam mattresses
Excellent quality from Simba
Quick delivery
Cons
Reasonably high price tag
Gets softer as it gets warmer
No money-back sleep trial