Memory foam mattresses are still a pretty recent revelation in the bedding world. 
Over the years, we've discovered that we can achieve a softer night of sleep by combining different kinds of foam either with each other, or custom-made springs. 
To begin with, though memory foam earned a lot of attention in the industry, it remained inaccessible for most customers. 
However, as more and more companies have discovered how to create amazing foam experiences, anyone can now afford to enjoy a plush sleeping surface at home. 
The Eve memory foam mattress is the original product from the Eve sleep brand. 
Designed with proprietary foam, this product intended to give customers access to an affordable premium-quality memory foam mattress delivered straight to their doorstep. 
The question is, could this be the mattress you've been dreaming of?
Let's find out.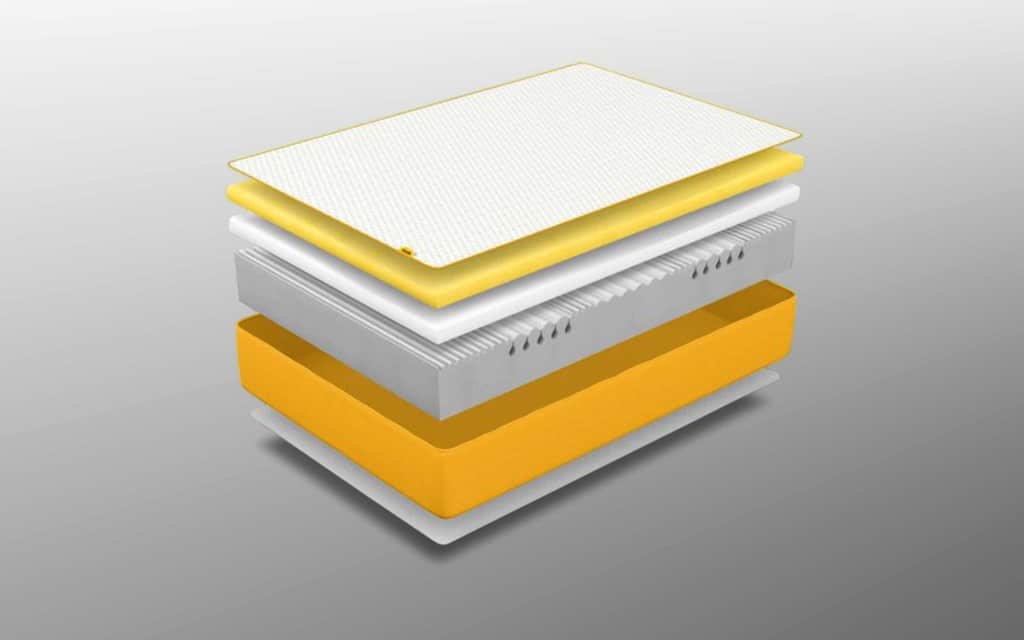 Eve memory foam mattress review: Design and structure
The memory foam mattress from Eve is the very first product that the company brought to market. 
This original Eve mattress combined 3 separate layers of innovative foam into a 24-cm bed. The result was millions of happy customers, and a Which Best Buy award. 
The Eve Mattress is an all-foam bed that comprises of 3 distinct layers:
The comfort/cooling layer: The top layer is a 4 cm memory foam layer designed to provide exceptional pressure relief, comfort, and cooling support. The Eve team used a new kind of foam to make the top of their bed 30 times more breathable than the next competitor. 
The pressure relief layer: Beneath the top layer, there's a  3.5 cm support and pressure relief section made from polyurethane foam. This layer offers more support to you during the night, so you don't sink too deeply into your bed. 
The bottom layer: Finally, the foundational layer, measuring around 16.5 cm acts as a foundational base for the mattress, providing strength and support. 
The cover of the Eve mattress is made from polyester, which means that you get a soft and stretchy finish to your bed, that's capable of standing the test of time. 
The thicker side panels on the bed also allow for extra protection when moving your mattress, and improved edge support.
Eve memory foam mattress review: Support and comfort
So, what kind of support and comfort can you get from the Eve memory foam mattress?
Surprisingly, we found this bed to be quite a bit firmer than a lot of the other pure foam options that we've tested. 
On a firmness scale where 10 is the hardest, the Siestio team agreed that the Eve foam bed was about a 6.5. That means that it's not going to be overly foam, but you won't sink too deeply into it either.
The top four centimetres of the mattress do a good job of hugging the sleeper, but you don't get the feeling that you're stuck in the material — like you do with some foam options. 
In our opinion, the specialist multi-foam support of the Eve mattress makes it more effective at giving users the best of both worlds. You get the structure and sturdiness of a coil mattress, with the cosiness of foam. 
However, one point worth noting is that your comfort levels on this bed may differ depending on how you choose to sleep. 
On your side and back, the mattress has more than enough give to let you sleep quite comfortably. Although you might find that you don't get the best experience when you're on your stomach. 
On the plus side, the quick response of the bedding means that you can move from one position to the next rapidly, without any dips.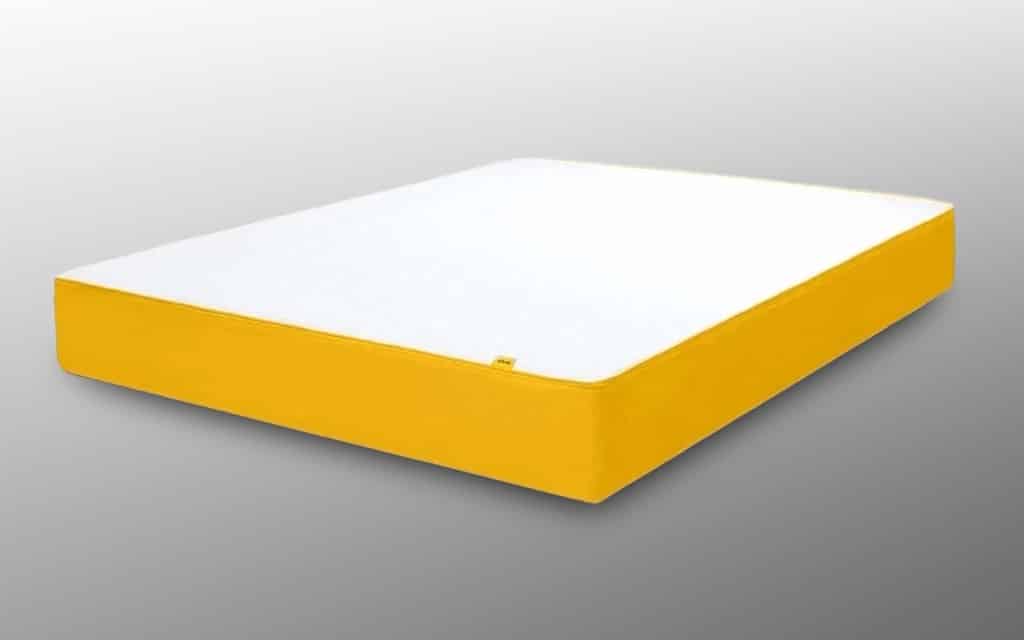 Eve memory foam mattress review: Extra details
The Eve foam mattress is one of the most compelling bed-in-a-box options on the market today. 
If you're looking for next-generation materials that can give you the sensational support, you need to overcome back and joint pain — this could be the bedding for you. 
Like other products from Eve, the original bed comes with a 100-night trial so you can check whether you like it before you commit. 
Additionally, there's a 10-year warranty included, with hassle-free returns that don't leave you feeling trapped by your purchase. 
The motion transfer in the Eve foam mattress is excellent — which is probably due to the fact that foam doesn't absorb nearly as much energy as coils. 
Additionally, the firmer feel of this bed means that you're not going to worry about slipping off the edge if you roll over during the night. 
One particularly impressive feature of this bed was how good it was at managing temperature. Many memory foam beds can have a habit of causing you to overheat — but that wasn't the case with the original Eve sleep mattress. 
Clearly, the proprietary breathable foam does its job.
Eve memory foam mattress review: Verdict
Overall, we'd probably recommend the Eve foam mattress for people who like the idea of experimenting with foam options, but don't want to give up the structure and support of springs. 
This is a bed that will offer excellent spinal support, so you can wake up feeling your best. 
You're not going to get the softness or sinking feeling that you get with some other pure foam beds, which might be a problem for some customers. 
Additionally, it's worth noting that a lot of Eve mattresses come with a strong chemical smell, so you'll need to give the bed time to air out. 
However, neither of those problems are deal-breakers. 
Conclusion
Pros
Excellent firm support
Incredibly breathable design
Great for relieving pressure
No motion transfer
Made in the UK
100 night trial
10 year warranty included
Cons
Not as soft as some memory foam options
Quite a strong chemical smell