Nectar is one of the most popular and reliable memory foam mattress companies on the web today. 
To begin with, Nectar only sold mattresses to people in the US, which was bad news for us snoozers over the pond. However, in recent years, the company has expanded, delivering more bedding to people across the globe.  
The great thing about a Nectar mattress is that it's designed to appeal to all kinds of sleeper. The combination of proprietary foams used in the bed mean that you can get an excellent level of support if you toss and turn regularly during the night.
Additionally, Nectar focuses more heavily on cooling than a lot of memory foam mattress brands.
To help you get a better insight into whether Nectar can give you the sweet dreams you've been searching for, check out this Nectar mattress review.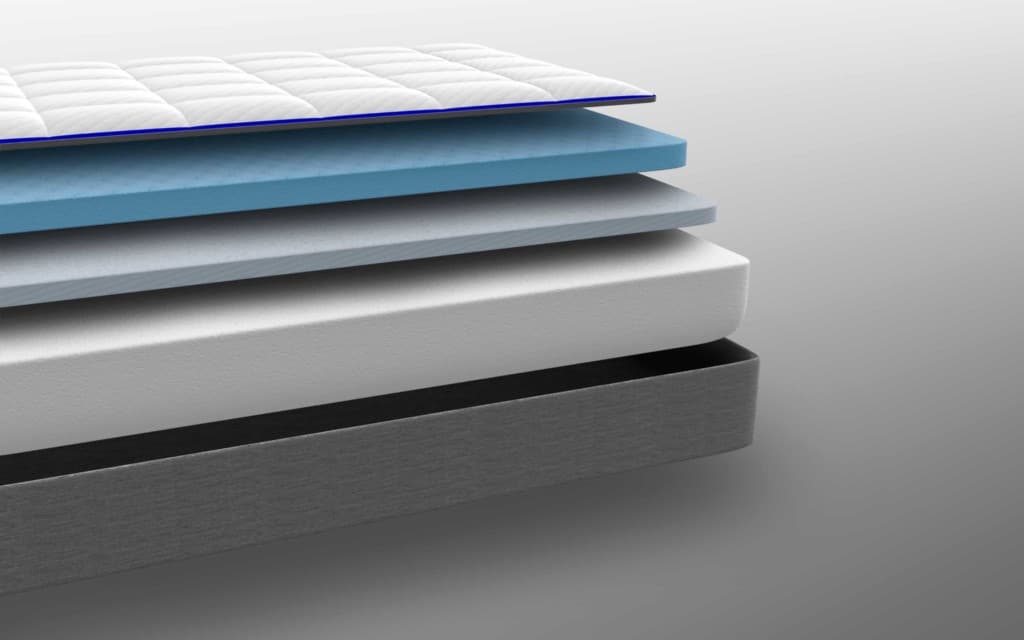 Nectar memory foam mattress review: Design and structure
Nectar Sleep is a US mattress company located in California.
Fortunately for us Brits, the brand decided to expand into new regions with its proprietary memory foam mattress — otherwise known as the Nectar mattress.
This is a full-foam bed intended for people who want high levels of comfort and luxury when they snooze each night.
The mattress has won numerous awards, including approval from the Good Housekeeping Institute, and Ideal Home in 2019.
So, what's the nectar mattress made of?
Well, the first thing you're going to notice is the cover, which is made from Tencel fabric, with adaptive cooling technology built-in.
Basically, this means that you're less likely to wake up in a pool of sweat on your Nectar mattress than you are on other memory foam beds.
Underneath the cover, you'll find:
A top layer of smart memory foam
The top layer of smart memory foam in the Nectar mattress automatically responds to the shape of your body. It dissipates heat and moisture, regulating your body temperature and keeping you cool all night.
Pressure-relieving foam
Under the smart memory foam, you'll find a slightly denser layer of pressure-relieving technology that provides additional comfort and support where you need it most.
This part of the bed offers extra contouring for your hips and shoulders, no matter which position you're sleeping in.
The base layer
The base layer of the Nectar mattress is made of 7-zone support foam. Basically, this means that you get 16cms of innovative foam that has been divided into 7 different components to target different parts of your body.
The amazing design is perfect for keeping your spine in peak position.
The positioning materials
Finally, your entire Nectar mattress is surrounded by a positioning base material that helps to keep your bed in place all night long.
Nectar memory foam mattress review: Comfort and support
The impressive design of the Nectar mattress is ideal for delivering breathability and minimal motion transfer. This makes it a good choice for couples who often get disrupted by excessive heat or movement in bed.
Although Nectar mattresses can be a little more expensive than other memory foam mattress options in the UK, you do get a truly incredible sleeping experience for the price.
For instance, the firmness rating that we gave this mattress here at Siestio balanced out at around a 6.5 — making it the perfect option for people in search of something that's not too firm, and not too soft.
As you settle into the bed, you'll feel the foams slowly responding to your weight and heat. The upper layers of foam hug your body without making you feel claustrophobic.
At the same time, the breathable technology helps to keep you cool — even in summer.
The foams in the Nectar mattress are more bouncy and quick to respond than those in some of the other beds that we've seen. This means that you shouldn't have trouble switching from one position to another.
Additionally, because the lower levels of the bed are split into different segments to support all parts of your body, you should get all the support that you need, regardless of whether you're sleeping on your stomach, back or side.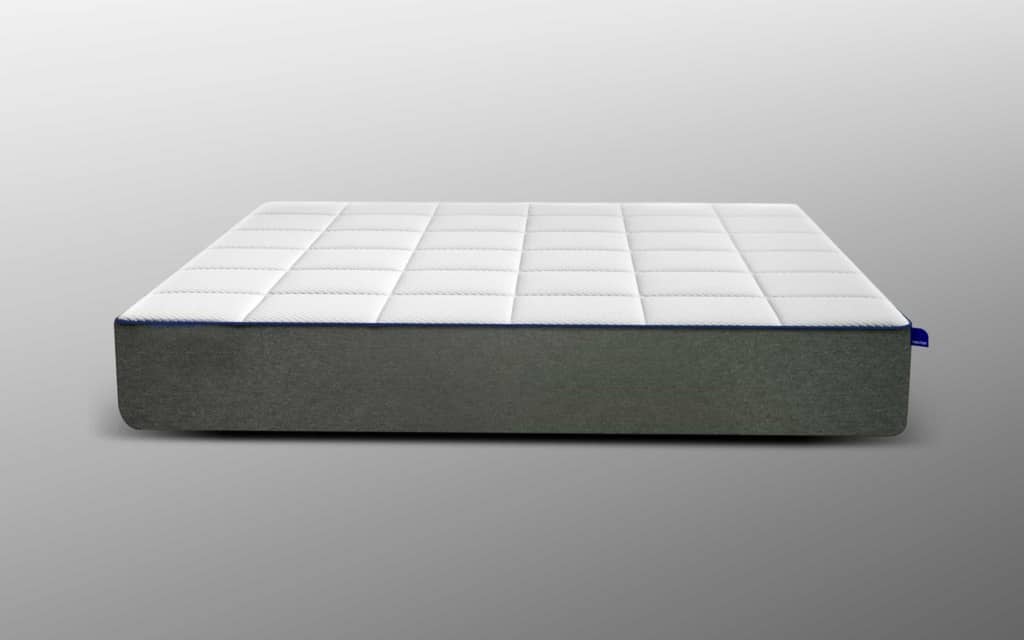 Nectar memory foam mattress review: Motion and edge support
The Nectar mattress isn't just great for couples because of its ability to withstand overheating.
Like many memory foam mattress products, the Nectar is excellent at eliminating excessive motion in your bed, so you don't get woken up by your partner tossing and turning.
Additionally, unlike many of the other products that we've reviewed in the memory foam world, the Nectar mattress also excels at edge support.
Usually, the compression process that makes bed-in-a-box mattresses easier to ship is also the thing that stops these products from having the best edge support.
However, that isn't the case with Nectar.
The memory foam mattress comes with a unique base shell that keeps your bed sturdy and gives you the extra strength you need around the edges of your bed. That means that you can take full advantage of every inch of space.
Nectar memory foam mattress review: Important points
The Nectar mattress is an excellent and adaptive memory foam solution designed to relieve the pressure points throughout your body, no matter your sleeping style.
Ideal for a range of body types, this mattress will leave you feeling comforted and cosy all night long.
What's more, it's worth noting that the Nectar sleep mattress comes with one of the longest trial periods of anything that we've seen in this industry.
You can test the product for up to 365 days to see how you feel about it. If you're not totally happy, all you need to do is send your purchase back with the free shipping and returns process.
Another excellent point?
The Nectar mattress is also CertiPUR-US certified in the US. That basically means that you're getting a mattress that's free from any dangerous chemicals or toxins.
Nectar memory foam mattress review: Verdict
The Nectar mattress is something that we're happy to finally have here in the UK.
Ideal for anyone in search of a luxurious memory foam bed that eliminates problems like excess heat and limited edge support, the Nectar mattress is truly versatile.
You can sleep in any position on this bed, and enjoy your time with a partner, without having to worry about compromising on comfort.
This mattress is particularly ideal for mid-weight people who need to avoid overheating.
However, we think that it could be less comfortable for people who are too lightweight, as you won't get to enjoy the full benefits of the memory foam.
Additionally, the Nectar mattress might not be perfect for those who don't want the full sinkable memory foam experience.

Conclusion
Pros
Excellent for combination sleepers who switch between positions
Good at dissipating heat with a breathable design
Well suited to couples with low motion transfer
Affordable pricing to suit a range of budgets
Fantastic edge support
Amazing customer support
The 365-day free sleep trial
Free shipping and returns
Cons
Not ideal for people who don't like memory foam
Might not be as comfortable for lightweight sleepers
Not a great smell when you first open the packaging