If you want a great night of restful sleep, then you're going to need to invest in the right bedding.
A lumpy pillow or hard mattress can keep you awake just as much as noise outside of your window, an over-heated bedroom, or the light of your bedside clock. 
Unfortunately, there's no one-size-fits-all solution when it comes to finding the ideal pillow.
As you'll see from this Tempur cloud pillow review, while some people will love the supportive loft of a memory foam cushion, others will want the luxurious sinking feeling offered by feather and down. 
If you've been considering investing in the Tempur Comfort Cloud Pillow, here's what you need to know about one of the best-selling sleep accessories on the market. 
Tempur Cloud Pillow review: Design
Designed by leading bedding brand, TempurPedic, the Cloud Comfort Pillow features the incredible memory foam that made this company a household name.
The memory foam within the Tempur Comfort Cloud Pillow was first designed for comfort during NASA space flights. If it's good enough for astronauts — it's good enough for us. 
Over the years, memory foam in all of its forms has become an increasingly popular choice for people who need a good combination of comfort and support.
The Tempur cloud-soft cushion offers a contoured, extra-soft memory foam filling, which is far more malleable than some of the memory foam options you'll find elsewhere on the market. 
If you're looking for something that you can squish and squash easily, the Tempur Comfort Pillow Cloud collection may be the ideal choice. It's currently available in both a "king" and a "queen" size.
We'd recommend double-checking the sizing before you buy to make sure that your pillowcases will fit. The larger "king" pillows often have a hard time cramming into standard pillowcases.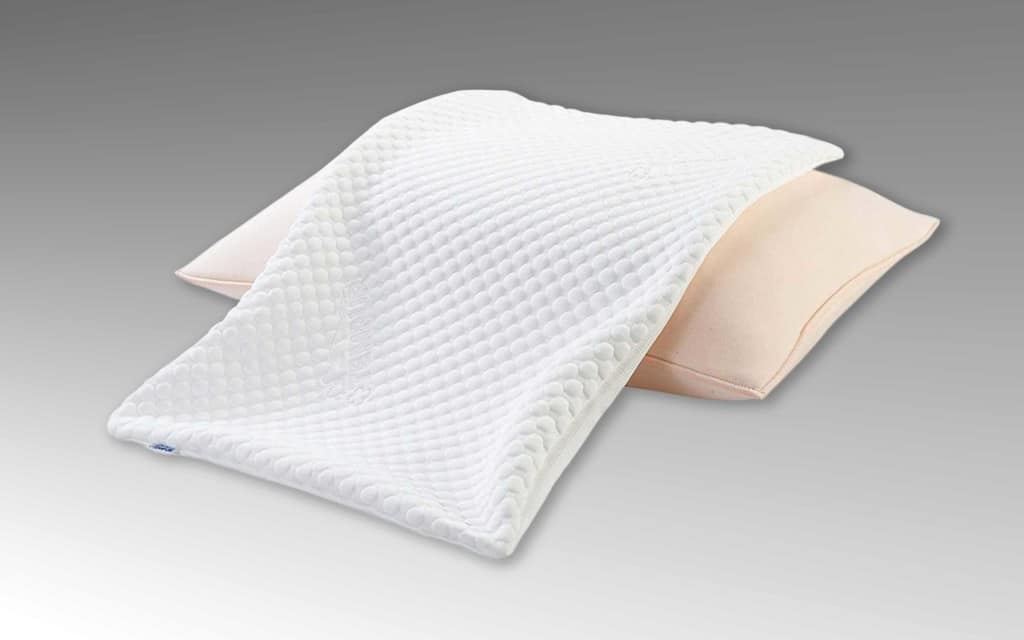 Tempur Cloud Pillow review: Comfort
As part of our research into this cushion, we compared several Tempur Cloud Pillow reviews to see how other people felt about the comfort levels.
Although the company claims that the pillow is a medium-firm choice, and some people agree with that statement, we found that, like many other reviewers, the Cloud is actually a lot softer than you'd expect. 
Crucially, the Tempur Comfort Cloud Pillow isn't nearly as soft and malleable as the kind of cushions that you would get with cotton or down filling. However it's also not the rock-solid slab of foam that's common in this space either.
The memory foam filling has been carefully contoured, providing soft curves along the surface for a more rounded feel. This adaptive foam is responsive enough to adapt to the shape and weight of your head and neck.
It's also strong enough to keep your spine supported when you sleep. 
The memory foam within the Tempur Comfort Pillow Cloud product is protected by two separate casings.
The inner case is an open-weave polyester which allows for better pillow movement and breathability. The outer casing helps to add an extra dose of luxury to your sleeping experience.
Tempur Comfort Cloud pillowcase
During our Tempurpedic Cloud Pillow review, we couldn't help but fall in love with the extra plush pillowcase surrounding the memory foam centre.
On top of the micro-vented poly casing that Tempur uses for pillow breathability, there's a thick quilted casing that both protects your investment and gives you something extra soft to lay your cheek against.
You can wash and re-use this case rather than using a separate casing. 
The incredible texture of the Tempur Cloud Pillowcase is clearly a big part of why the company uses the word "cloud" in the product's name.
The quilting allows for natural surface compression, and the case washes well, maintaining its appeal after several trips through the tumble-dryer. 
Just make sure that you only clean the cover if you decide that you need to refresh your Tempur pillow. Memory foam and water don't mix.
If you were to wash your cushion, and it didn't dry properly, the foam structure can begin to break down, leading to lumps and bumps that damage your sleep quality.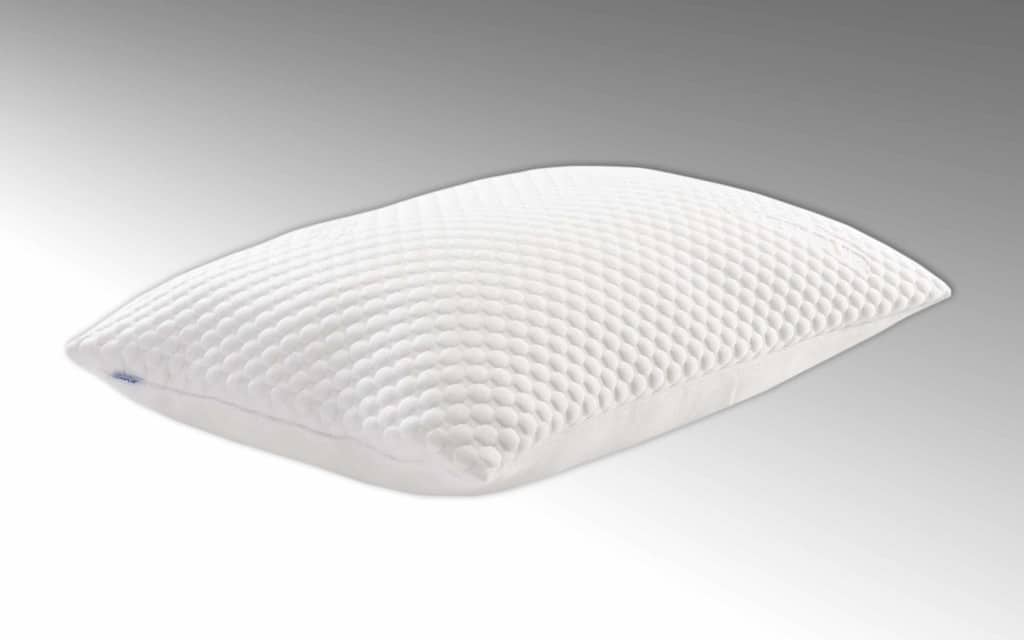 Tempur Cloud Pillow review: Loft
When you're looking for the perfect pillow, one of the first things you'll need to consider is "loft."
This is the fancy name that experts give to the height of a pillow against a flat surface. The loft of a cushion can vary from one product to the next, and usually loft will decrease over time.
Fortunately, the memory foam in the Tempur Comfort Pillow Cloud allows the product to maintain its plumpness over an extended period. 
Usually, memory foam pillows are great at maintaining their height, which is excellent for anyone who needs additional support for their head and neck. This particular pillow from Tempur is around 6.5 inches in height.
It might lose an inch or two eventually, but you'll be able to maintain most of the cushion's density, even with regular use. 
The durability of memory foam is part of the reason why TempurPedic has no problem offering its customers a five-year warranty with each product.
This warranty covers defects in workmanship and material when you purchase the pillow through the company's website or an authorised dealer.
You can check out the full terms and conditions of the Tempur return policy on the brand's website.
Tempur Cloud Pillow review: Who is it for?
Different pillows will appeal more to specific kinds of sleepers, depending on their softness, loft, and other factors.
From what we've discovered as part of our Tempur Comfort Pillow Cloud review, we'd say that this cushion is best for mid-sized people who sleep on their side or stomach. You'll find that the extra loft helps to give you more alignment between your head and the rest of your spine. 
More significant individuals will also be able to rely on the Tempur Cloud as a stomach pillow, although smaller and petite individuals might have a hard time getting the right level of support in this position.
Tempur Comfort Cloud Pillow: Verdict
So, should you try the comfort cloud from TempurPedic?
If you're looking for an extra-soft cushion with plenty of supportive memory foam, then you shouldn't have a problem with this pillow. However, if you prefer the extra squash-ability of a down or feather pillow, this option might not be ideal for you. 
It's also worth noting that memory foam pillows generally sleep a little warmer than their counterparts, so they might not be ideal for hot sleepers.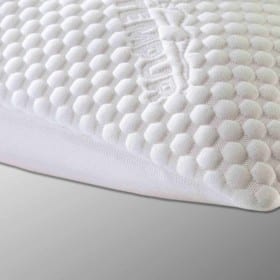 Conclusion
Pros
Great for back and side sleeping
Excellent support for neck and spine
Softer than most memory foam
Luxurious cover included
Breathability is better than most memory foam pillows
Cons
Not super budget-friendly
Sleeps quite hot