When bed in a box mattress brands like Eve Sleep first hit the market, their goal was simple.
These companies want to ensure that everyone could experience the benefits of a good night's sleep on a bed made with stunning luxurious materials — like memory foam. 
That meant offering affordable bedding options like the Eve original mattress — suitable for anyone who didn't want to compromise on price or performance. 
However, as more people started to invest extra cash into a sensational slumber experience, Eve discovered a brand-new market. 
Now, the company has its very own premium Eve mattress, created for people who can't afford anything less than the best for their nightly snooze. 
Here's your all-access-pass Eve premium mattress review.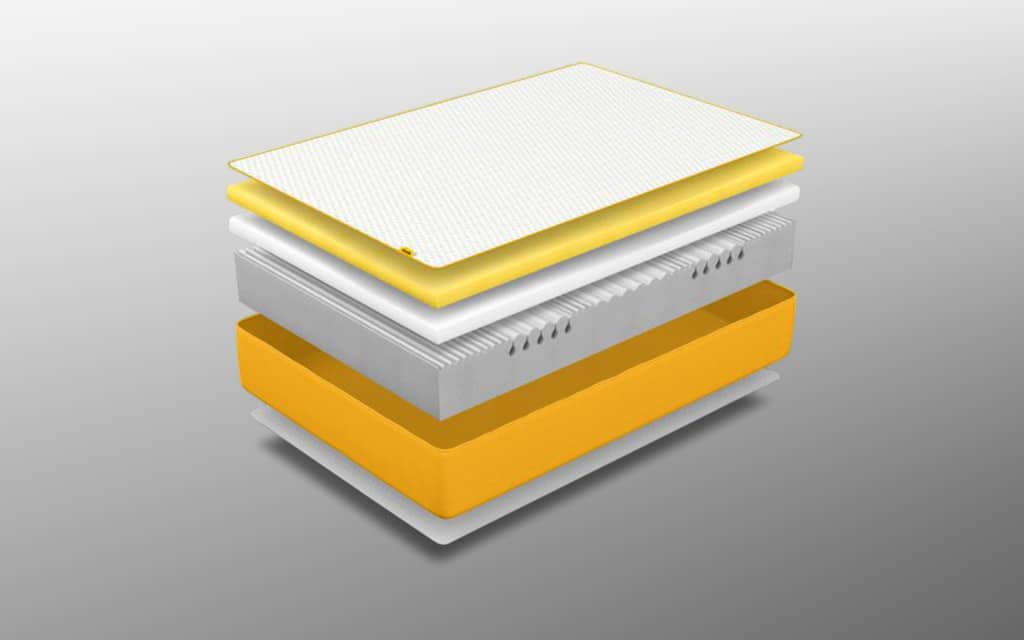 Premium Eve mattress review: Design and structure
Eve Sleep's premium bed comes with 28cm of luxurious memory foam separated into four distinct layers. These individual layers all come with unique features that contribute to a better night's sleep — even for the most sleep-deprived.
Let's take a look at the components of this Eve mattress one at a time:
The cover: The very top layer of the Eve premium mattress is the cover, which is thick and quilted, designed to give you that incredible hotel-quality experience. Thanks to tiny strands of silver woven throughout the fabric lining, the bed is also antimicrobial, and antibacterial.
The floatfoam layer: The float foam layer underneath the cover is Eve Sleep's proprietary approach to indulgent luxury comfort. This unique foam helps to distribute your weight across the bed,  so you don't feel any increased pressure anywhere in your body.

The official Eve mattress review says it feels as though you're floating. We have to admit — it's a pretty special experience. 
The active cooling layer: The second layer in the premium Eve mattress is the active cooling layer — made with a foam that's designed to distribute and remove heat.

There's graphite infused into the material, to help banish that annoying sweaty feeling that you get when you sink too deep into memory foam. 
The support layer: Here's where you get the boost of extra support that you need to keep your spine properly aligned. The support layer stops you from sinking too deeply into your mattress. 
The base layer: The durable base on the Eve premium mattress supports all body types, and eliminates the risk of sagging, so your bed can last for as long as possible.

There are also specially crafted contour zones in this layer to take pressure away from the hips and shoulders.
All that, and you get a sensational anti-slip base that stops your bed from moving too freely when you're moving around at night.
Premium Eve mattress review: Support and comfort
In terms of firmness and support, our Eve premium mattress review discovered that the luxurious Eve mattress is very similar to the original bed. 
In other words, you get a firmness level that's right down the middle of the road — measuring at a 6 on the scale of 1 (very soft) to 10 (very firm). 
This mid-level firmness means that the Eve sleep luxury mattress is likely to be a good choice for a wide variety of sleepers. 
Additionally, the multiple layers of foam throughout also means that it's easy to get a good night's sleep in virtually any position. The softer layers at the top will remove excess pressure if you like sleeping on your side. 
What's more, the special contours in the support layer help to remove extra discomfort here too. 
On the other hand, if you like sleeping on your back or stomach, the Eve Premium is firm enough that it's going to keep your spine well-aligned and stop your hips from sagging. Notably, the mattress is about 30mm thicker than the original, so it is a little weighty too. 
If you're going to be using a slatted bed, make sure that you've got a strong one. 
One particularly impressive thing about the Eve Premium mattress is how good it is at eliminating heat. Most memory foam mattresses can become sweltering over time. 
However, the Eve maintains the perfect temperature with a graphite infusion in the top two foams. 
What's more, the silver strands in the top cover prevents bad smells if you do end up sweating.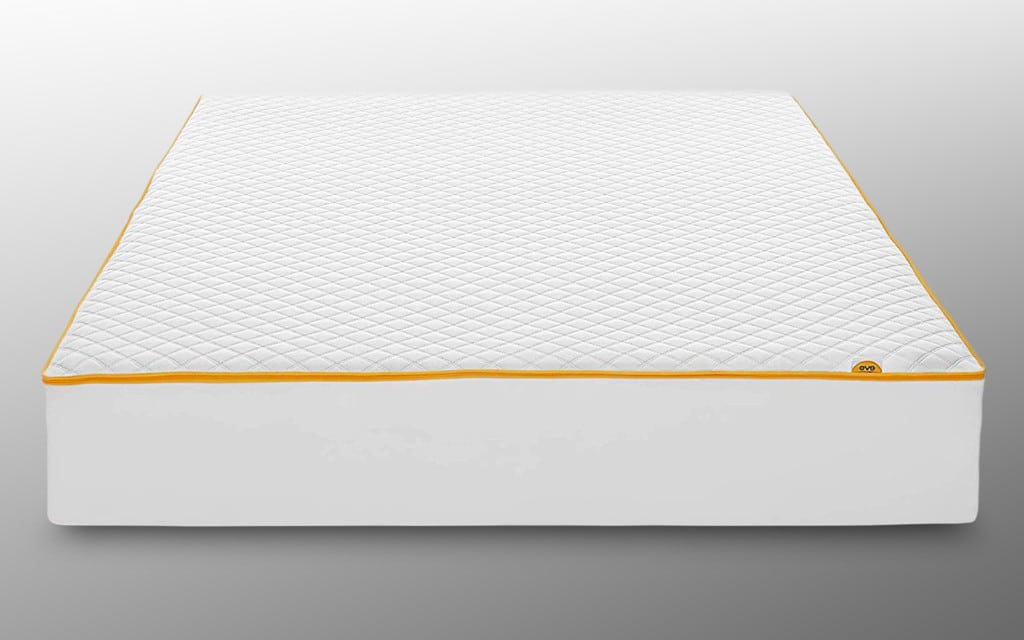 Premium Eve mattress review: Extra details
At a price that's over £200 more expensive than the original Eve sleep mattress, the Premium has a lot to live up to. 
Fortunately, this is a product that seems to go above and beyond in virtually every area. The unique construction of the Premium Eve mattress is perfect for combination sleepers who like to change positions during the night.
What's more, the movement-absorbing foam means that you don't have to worry about disturbing your partner if you move a lot during the night. There's even extra edge support, so you can enjoy premium comfort from end-to-end. 
Offering instant pressure relief that a design that makes you feel as though you're floating, the Premium Eve mattress works for its high price-tag. 
Additionally, like other Eve mattresses, you get a 100-night free trial to see if you like it, and a 10-year warranty included in case anything happens.
Premium Eve mattress review: Verdict
Ultimately, not everyone will feel comfortable with the premium price tag that comes with this product. 
However, if you can afford to spend a little extra on a great night's sleep, then the Eve Premium mattress is sure to give you the luxury that you deserve. 
Providing sensational comfort and support for people sleeping in any position, the Eve Premium delivers a sensational snooze that will keep a spring in your step every morning. 
Just keep in mind that it has its limitations. 
Despite excellent heat management, even the best memory foam can get a little warmer in the summer, particularly as the heat starts to soften the foam. 
Additionally, this bed might not be the best choice for people who don't like middle-of-the-road firmness. 

Conclusion
Pros
Suits all sleeping types
Very supportive for people with back problems
Reduces bacteria and microbes with unique silver-woven design
Great at reducing motion transfer
Fantastic edge support
Wide range of size options
100 night sleep trial and 10 year warranty
Excellent customer service
Cons
Quite expensive
Can still get warm in the summer
Some "off-gassing" odour at first