You know that you're supposed to be getting around 7 to 9 hours of sleep every night. 
However, actually getting that much shut-eye isn't always as simple as it seems.
Whether you're staying up late to watch the next episode of a show you absolutely love, you're glued to the current chapter in your book, or you're working on a business project — it's so easy to stay awake.
To make matters worse, human beings have a habit of trying to convince ourselves that it's okay to stay awake a little longer than usual from time to time.
We assume that we can pay back our sleep debt by sleeping in when the weekend rolls around. Or the next time we have a break from work.
However, over time, sleep deprivation doesn't just make you a little tired — it can have a seriously detrimental effect on your health and quality of life.
While occasional problems with sleep disruptions are little more than a nuisance, if you're constantly suffering from sleep deprivation symptoms, then you could be in trouble.
Today, we're going to answer the question: "What are the symptoms of sleep deprivation?" so you can decide how deep your issue with sleep goes.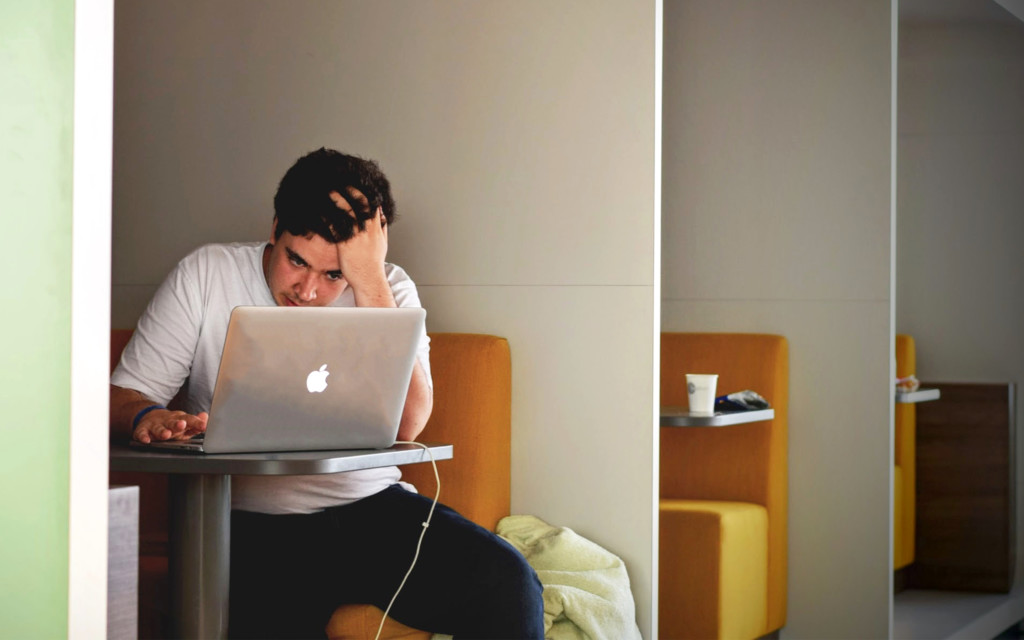 What are the symptoms of sleep deprivation?
The "lack of sleep" symptoms you suffer from might not be exactly the same as experienced by other people with sleep disorders and insomnia.
The way you respond to sleeplessness will depend on a number of things. This includes how much rest your body typically needs. Also taking into account the kind of sleep that you get, when you do eventually drift off.
Some of the most common symptoms of sleep deprivation include:
Excessive yawning
Unpredictable mood
Fatigue
Depression
Forgetfulness
Problems with concentration
Clumsiness
Limited motivation
Increased or reduced appetite
Alongside those basic responses to a lack of sleep, the symptoms of chronic sleep deprivation can also have an impact on various systems in the body.
For instance, sleeping less significantly increases your chance of new or more advanced respiratory diseases.
Additionally, lack of sleep can affect your body weight in a negative way. There are changes in the way you respond to hormones like ghrelin and leptin — the hormones in your system that affect your hunger and satiety levels.
Let's take a look at some of the more common symptoms of sleep deprivation in closer detail.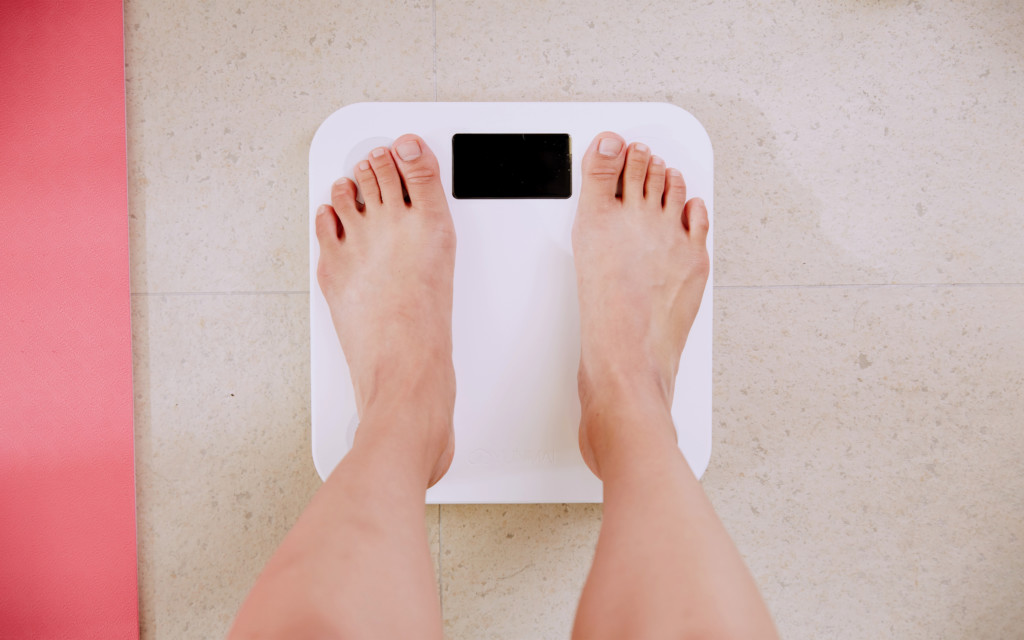 Common physical symptoms of sleep deprivation
While there are many ways that lack of sleep can affect your health, most experts will separate the symptoms of sleep deprivation into two categories.
Physical effects of sleep deprivation and mental effects of sleep deprivation.
Published research around the world shows that going without enough sleep for as little as one night can not only change the way that your mind works, it could affect your body too.
For instance:
Mental health symptoms of sleep deprivation
The physical symptoms of sleep deprivation are pretty scary on their own.
However, since sleep is the process that allows your mind to recover and recuperate each day, it's safe to say that the mental effects of sleep deprivation are pretty worrying too.
Just like you need to recharge your phone's battery, you need to recharge your brain too.
A regular sleeping and waking cycle supported by good sleep hygiene allow you to reset your body each day and optimise brain function.
When you fail to get the amount of sleep you need each night, your brain is one of the first things to suffer.
Normal processes get thrown out of balance by exhaustion, and your chances of feeling depressed, anxious, and confused increase.
Here are just some of the mental health symptoms of sleep deprivation that you should be aware of.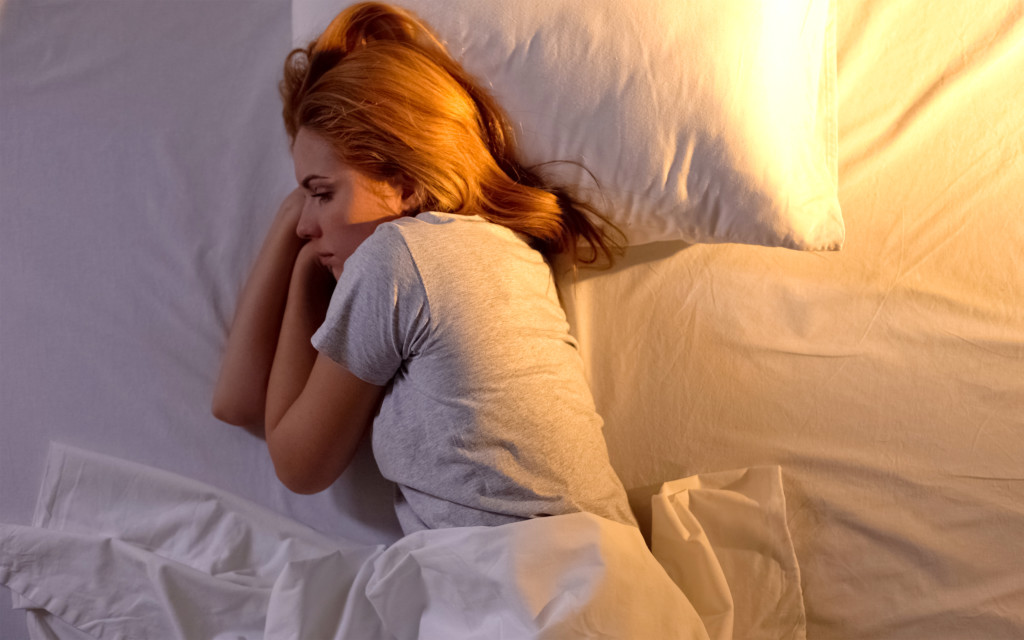 Symptoms of chronic sleep deprivation
Sleep deprivation has a lot of adverse short-term effects on how you think and feel. The less you sleep, the more irritable, overwhelmed and exhausted you become.
What's more, lack of sleep also turns you into a more unproductive person who is more likely to suffer from illness and disease than your counterparts.
Sleeplessness undermines your concentration and focus levels, reduces your reaction times, and makes it so that even the slightest emotional response gets blown out of proportion.
However, as dangerous as the short term symptoms of sleep deprivation can be, they're nothing compared to what happens if you keep missing out on sleep.
Routinely failing to get enough sleep leads to symptoms of chronic sleep deprivation, which include severe depression, lowered immunity, and weight gain.
What's more, sleep disorders and periods of chronic sleep loss will also put you at increased risk of things like:
Heart failure
Heart disease
Heartbeat irregularities
High blood pressure
Heart attack
Stroke
Diabetes
According to some studies, around 90% of people with insomnia—the most common issue that leads to sleep deprivation—also have another health condition.
Along with the emotional and physical impact that sleep deprivation has on its victims, there's also a chance that lack of sleep could make you more vulnerable to accidents.
When your focus, perception, judgment and reaction times suffer, you're not in a good position to look after yourself and keep others safe.
That's why one of the most common causes of road traffic accidents is exhaustion.
Aside from making you more dangerous on the road, sleeplessness could also mean that you make bad decisions about which foods to eat, fail to protect your health with regular exercise and struggle to stick to a routine that's good for your future sleeping patterns.
Chronic sleeplessness doesn't just make you grumpy and confused — it can also have a serious impact on your quality of life over time.
The longer you allow your sleep problems to continue without intervention, the more severe the outcomes can be.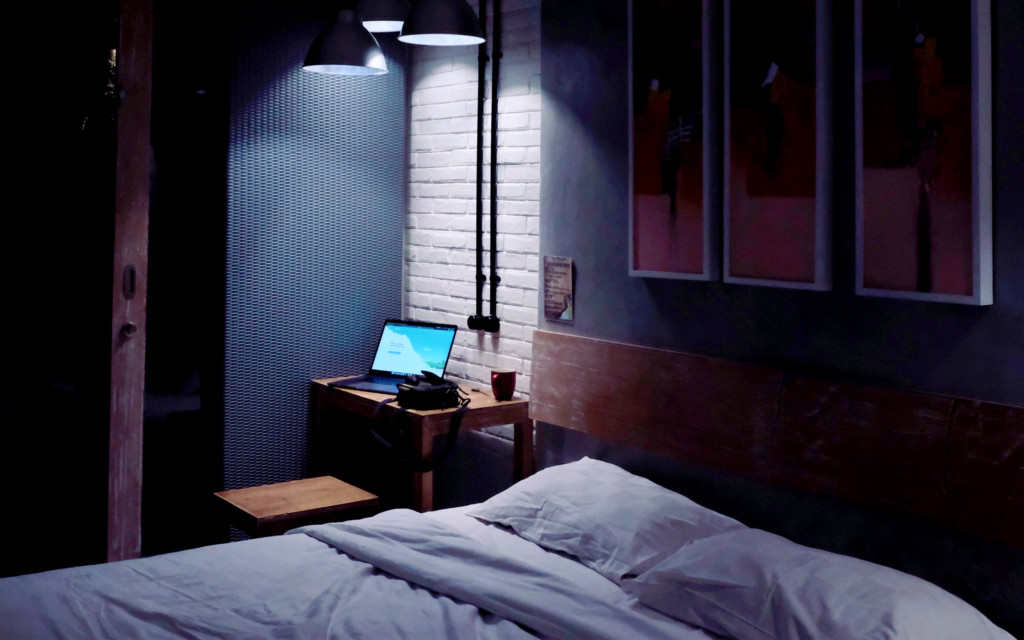 Dealing with lack of sleep symptoms
Unfortunately for people who suffer from sleep deprivation symptoms, it's easy to ignore the signs that you need more rest.
As mentioned above, the fact that sleeplessness harms your judgment making potential also means that you stop being aware of how problematic your sleeping pattern is.
You might feel tired, but you could tell yourself that you don't need to worry about your sleep until your symptoms get a lot worse.
By the time the symptoms of chronic sleep deprivation are causing hallucinations, physical pain, oversensitivity, you might be so deep into a detrimental sleep and waking cycle that simply changing your sleep hygiene strategies won't be enough.
As is usually the case with sleeping problems, the first thing you should do is see whether you can overcome the issue on your own:
Create a schedule that you can stick to for going to bed at night and waking up each morning.
Exposing yourself to natural light when you get up can help you to reset your circadian rhythm.
Exercise regularly to banish stress and make falling asleep easier.
Regular exercise limits feelings of anxiety that could keep you awake.
Keep a tidy and calm sleep environment.
Limit caffeine, it's designed to stimulate the mind.
Alcohol, and medications can cause insomnia.
The easiest and most obvious way to overcome the symptoms of sleep deprivation is to get enough sleep.
However, changing your sleeping pattern isn't always as simple as it seems. While natural treatments like valerian and even meditation can help for some people, others will need more complex strategies.
If you're worried that you're suffering from the symptoms of chronic sleep deprivation, speak to your doctor.
Siestio. Sleep Matters.
General advice disclaimer
This article contains general tips and advice. However, no diet or exercise program should be started without consulting your physician or other industry professional first. For more information read our full disclaimer here.