Just like Netflix changed the way that we watch movies, and Uber transformed our ability to travel on the cheap, Casper has completely updated the way that consumers think about bedding.
Thanks to Casper, you don't need to worry about driving around to dozens of different stores, searching for the perfect mattress.
Instead, you can get the ultimate bed delivered straight to your door, and the free trial period means that if you're not happy with your purchase, you're not tied into anything either.
Casper's incredible rise in popularity over the years means that you may have had a chance to try one of these beds out for yourself. However, have you explored the duvet and bedding that can come with your Casper mattress?
If not, you could be missing out on the ultimate accessories for fighting off sleep deprivation.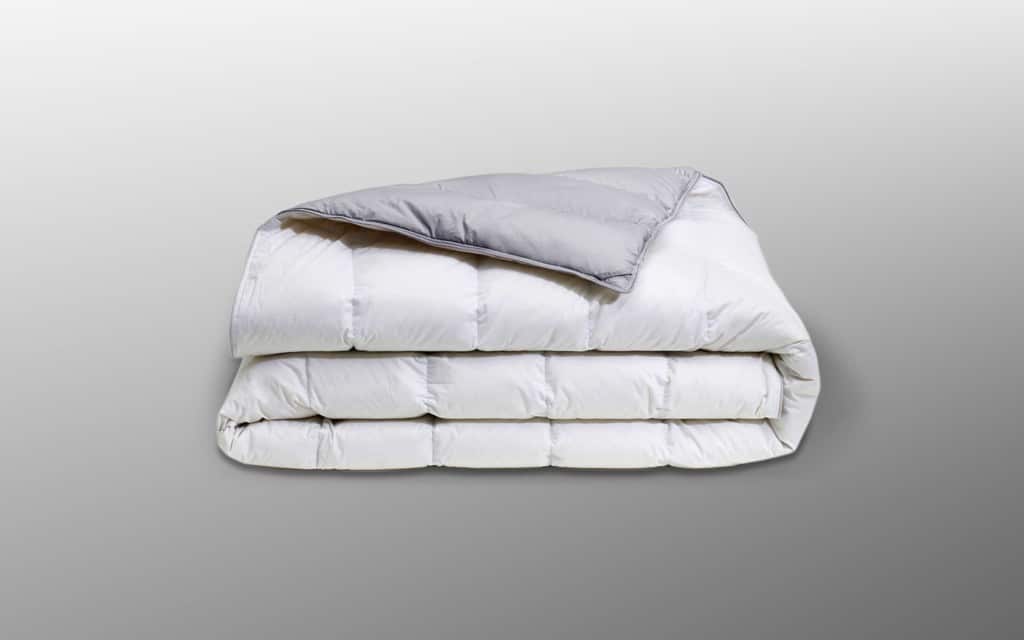 Casper duvet review: Design and structure
When it comes to buying the perfect duvet, most people agree that you can't contend with the luxurious feeling of down. A down comforter gives you incredibly cosy comfort that you can snuggle and squash to your hearts' content.
The only downside?
Most down comforters also suffer from issues like high humidity, problems with temperature regulation, and even a greater risk of allergies.
Fortunately, with the Casper down duvet, you can avoid all of those concerns. This state of the art comforter combines the joy of down with the breathability of merino wool.
The combination of materials keeps you incredibly warm and cosy during the winter nights. And, thanks to the lightweight nature of the merino wool, you're not going to wake up feeling sweaty or overwhelmed.
Additionally, not only is merino wool a great insulator, but it's great for absorbing moisture too. With odour resistance built in, you can eliminate sweaty sleeping once and for all.
To make the experience even more incredible, the Casper duvet also comes with proprietary technology that allows you to attach the bottom of your duvet to your bed.
That means that you spend less time fighting with your partner over who should have the most cover.
Casper duvet review: Comfort
According to the Casper brand, this revolutionary down comforter was inspired by the delightful puffy down jackets that we all love wearing during the winter.
There are rectangular chambers sewn throughout the bedding to help keep everything in the right place — so you don't have to worry about bunching or lumps.
The 100% cotton shell protects you from allergy problems, while the ethically-sourced down and wool filling ensures that you can fall asleep comfortably every night.
The Casper duvet is designed for all-year use. That makes sense when you consider the fact that Casper is only selling one duvet. They'd need to make sure that his bedding would work well all-year-round.
Fortunately, the company seems to achieve its goal very well. The carefully-constructed Casper down duvet was specially created to optimise the natural temperature regulation abilities of your body. The durable rectangular chambers keep the perfect amount of down in all the right places.
Additionally, the strong seams ensure that none of those features go migrating.
Perhaps the most amazing thing we discovered when conducting our Casper duvet review, is how effective this product is at fighting back against humidity.
While there are a lot of year-round duvets out there that claim they can keep you cool in summer and warm in the winter, the Casper duvet is one of the few that we've found that can actually deliver on that promise.
Although people who sleep very hot might still have some issues, the majority of sleepers will be able to snooze soundly under this duvet without worrying about waking up covered in sweat.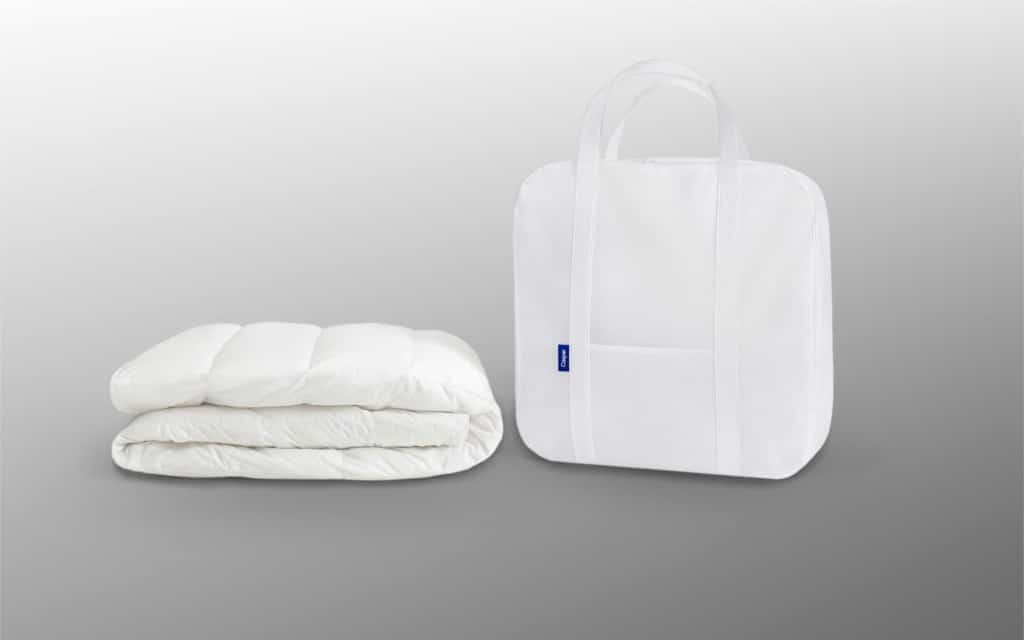 Casper duvet review: Other factors
One of things that we've always loved about Casper, is that they deliver an incredible amount of attention to detail. The Casper duvet comes with extra features, like discreet tags on both ends to help you separate the top of the duvet from the bottom.
Honestly — we found that feature particularly helpful.
Additionally, there are loops located in each corner of the mattress, so you can attach it to your bed and keep it in place. You can even machine wash your duvet — provided that you have a machine that's big enough.
All the while, you get the peace of mind that comes with knowing your Casper duvet comes with a 1-year warranty, and a 30-day free trial.
If you're not totally happy after you try your new down comforter on for size, you can return it for free. Casper will refund the full amount of your purchase — no questions asked.
Casper duvet review: Verdict
Featuring Casper's patented passion for excellence and a host of amazing features that make it stand out from your average down comforter, the Casper duvet is second to none.
It's probably one of the best duvets that we've tried so far — particularly when it comes to temperature regulation.
This humidity-fighting duvet comes in a range of sizes to suit your needs, and it's perfect for anyone who has a hard time finding the right duvet for all-year use. Just keep in mind that it is a little more expensive than many of the other duvets on the market today.
Additionally, it may not be the right choice for you if you have allergies associated with wool and down.

Conclusion
Pros
Amazing humidity resistance
Great for all-round temperature management
Various useful features – like top and bottom labels
Machine washable and tumble dry approved on low temperatures
Designed to stay free from lumps and bumps
Available in a range of sizes
Comes with a trial period and 1-year warranty
Free returns on all purchases
State of the art design with amazing comfort
Cons
May not suit people with allergies
Can be a lot more expensive than most duvets