Could a face cream be all it takes to give you an amazing night's sleep? Dermalogica seems to think so.
After years of trying memory foam pillows to help my alignment, sleeping supplements, and even white noise generators, I was keen to try something new to tackle my issues with insomnia.
The Dermalogica Sleep Cocoon seemed like a great place to start — particularly after reading the reviews online from customers on Amazon and other stores.
Though I'm a bit of a beauty fanatic and have piles of creams of lotions on my bedside table, I'll admit that I wasn't immediately convinced that the Dermalogica Sound Sleep Cocoon was going to do anything for me.
After all, if herbal supplements and melatonin can't give me a good night's sleep, it's hard to see how slathering cream on my face would help. 
Yet, surprisingly, there was a major difference to my sleeping patterns when I started using this substance — enough that I decided to share this review.
What is the Dermalogica Sound Sleep Cocoon?
On the surface, the Dermalogica Sleep Cocoon looks and feels like any other night cream. If you're used to topping up your moisture levels with a hydrating gel before you go to bed, then this substance will fit neatly into your bedtime routine without any major issues.
The great thing about this cream is that it's dual-action. In other words, it's not just there to help you sleep, it's also designed to provide all the benefits of a standard night cream, like better toning, hydration, and nourishment.
If you have dry and flaky skin (like me), then the Dermalogica Sound Sleep Cocoon will help you wake up with a face that feels soft and smooth, as well as giving you a good night's sleep.
Additionally, this rather pricey cream also comes from Dermalogica — a brand that's well known for delivering high-quality health and beauty substances to people all around the globe.
In other words, you're paying for the heritage of the brand, as well as the cream itself.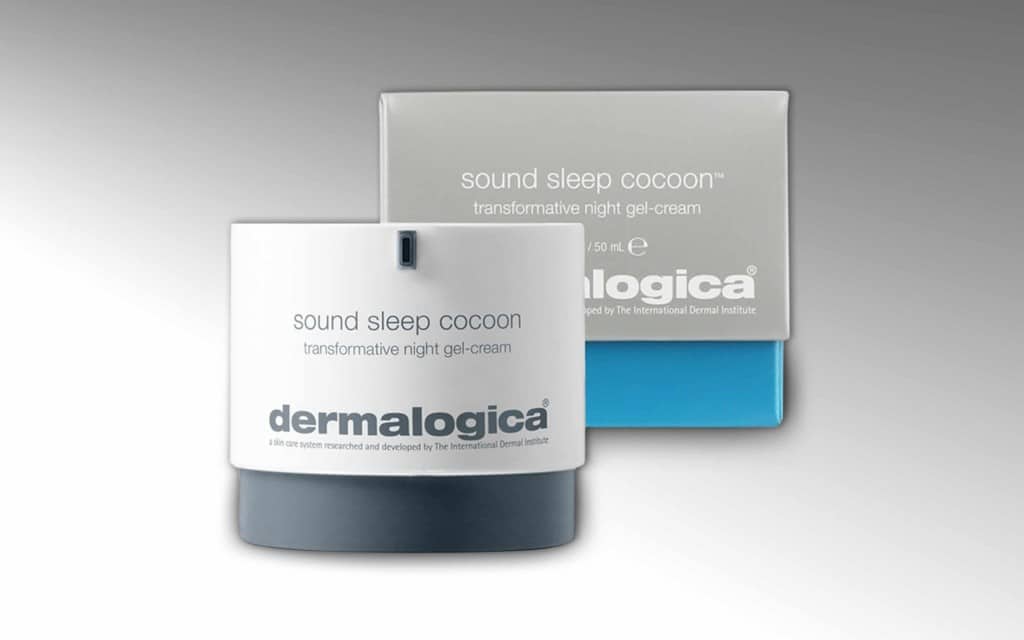 Dermalogica Sound Sleep Cocoon ingredients
So, what exactly can you find in a bottle of this sleep-fixing substance?
Well, that's the first thing I checked when my package arrived. The Dermalogica Sound Sleep Cocoon claims to come with everything you need to transform your skin and your sleeping patterns in one.
Looking at the product description, that means you get:
Tamarind seed extract to nourish your skin and deliver better hydration.
Motion-activated French lavender for a soft sleep-inducing scent.
Patchouli and Sandalwood to promote more profound, more restful sleep.
Persian silk tree to reduce fatigue and improve youth and vibrance.
Wu-zhu-yu extract to leave you glowing by the time that you wake up each morning.
All of the Dermalogica Sound Sleep Cocoon ingredients I could research sounded pretty impressive in my opinion — although I'm not exactly a beauty expert.
One thing that I did find particularly appealing about this cream, however, was that it comes with approval from Leaping Bunny and PETA, to ensure that it's completely cruelty-free.
If knowing that your beauty products didn't cause any harm to any cute critters doesn't help you to sleep better at night, I don't know what will.
Dermalogica Sound Sleep Cocoon review: How to use it
By the time I go to bed each night, I'm usually exhausted, which means that my typical beauty routine isn't very complicated. Generally I just wash my face, brush my teeth, and apply moisturizer before falling into bed.
With that in mind, I definitely didn't want a cream that was going to take a lot of effort to apply. There are a lot of night creams out there that require you to exfoliate, scrub, and even apply other ointments when you use them.
The good thing about the Dermalogica Sound Sleep Cocoon is that it fits with today's fast-paced lifestyle.
Whether you have a complete beauty routine that you like to follow, or you keep it simple like me, you can use the cocoon as the last stage in your skincare routine by just smoothing it over your neck and face.
According to Dermalogica, the substances in the Cocoon will simply melt into your skin overnight, initiating a stage of regeneration and relaxation that soothes you into a deeper stage of sleep.
At the same time, the active absorption of the ingredients targets the signs of fatigue that make you look more exhausted than you really are.
Dermalogica believe that the night is the best time to apply a cream like this one, because your body is already in a natural state of repair anyway.
Since blood flow is high, you get to move the ingredients around your body pretty efficiently, targeting various skin problems as you go.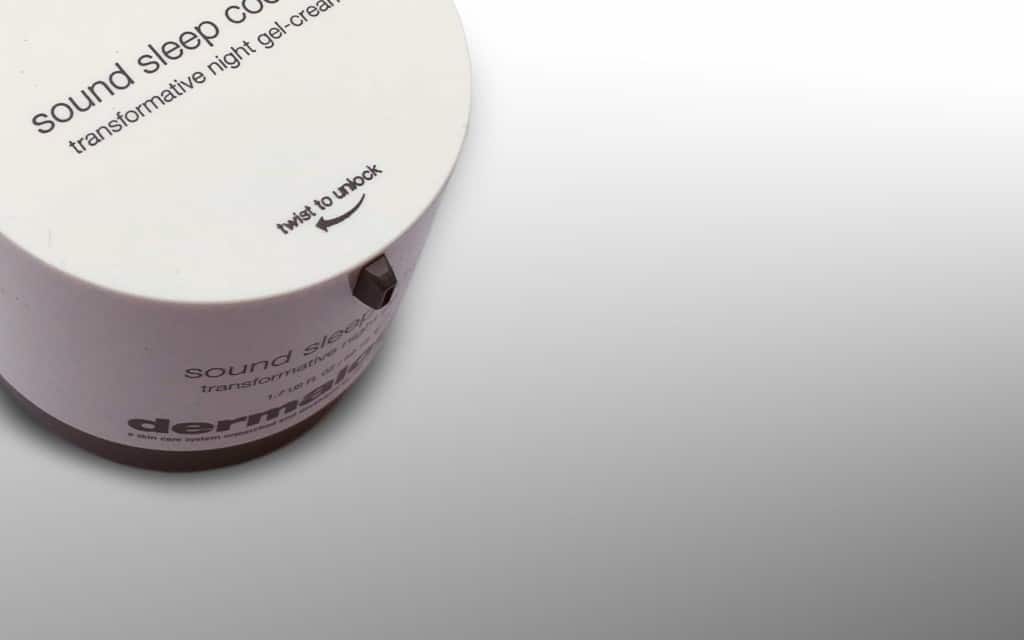 Dermalogica Sound Sleep Cocoon review: Verdict
So, here's the thing, I didn't actually expect this cream to have much of an impact.
I bought it hoping for the best, and assuming that at the very least, I'd have a new, rather expensive way to moisturize my skin before I went to bed each night.
Imagine my surprise then, when I discovered that I was actually seeing a significant difference in my sleep.
I was able to start getting to sleep a little faster than usual, and I also didn't spend as much time tossing and turning when I was asleep, according to my husband.
At the same time, I was waking up looking more refreshed too — which is tough when you get up at 6am every day.
The Dermalogica Sound Sleep Cocoon might not be the answer to all of your sleeping problems — but it's definitely worth a try in my book.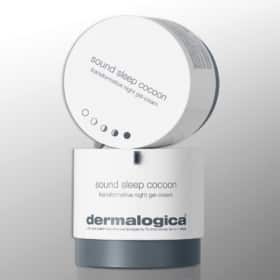 Conclusion
Pros
High quality ingredients throughout
Supports better, deeper sleep
Helps to encourage sleep with soothing scents
Moisturizes and rehydrates skin
Encourages skin repair
Easy to apply and use
Cons
Quite expensive
You may need to keep stocking up