If you've ever enjoyed the feeling of snoozing under the weight of a hefty dog, or you've experienced the warmth of a cat curled up on your chest, then you'll understand the appeal of gravity blankets.
These products won't purr or wag a tail when you pet them, but they give you that same comforting sense of pressure you get when snuggling up with your pets.
The reason we're conducting this gravity blanket review today is that we've begun to hear whispers that a little bit of gravitational pressure could be all it takes to banish insomnia.
One study published in 2015 found that people using a weighted blanket fell asleep faster and slept for longer than those with a standard duvet. Even better? Those people also said that they woke up feeling more refreshed and energetic too.
While there are plenty of gravity blanket reviews out there for other copycat versions of this useful product, we'll be looking specifically at the original gravity blanket, designed by Mike Grillo in the wake of the 2016 presidential election.
Grillo, nervous about the results of the impending election, created a sheet to provide deep pressure touch stimulation and ease his nerves.
Who could have known that this product would become one of the best inventions of 2018, according to TIME magazine?
Gravity Blanket review: Construction & design
The Original Gravity blanket was the first weighted blanket officially marketed to the public.
Before that, weighted blankets did exist, but they were often designed specifically for the medical community, intended to support people with mental disorders like PTSD and autism.
Designed to mimic the feeling of being hugged, or smothered by your pets, the gravity blanket supports the natural release of the hormone serotonin (the thing that makes you happy).
It also reduces levels of the cortisol hormone responsible for stress. As such, it's excellent at getting your body ready for sleep.
Inside the Gravity Blanket, you'll find hundreds of tiny glass beads. Notice that the company chose glass both because it was heavy, and because it was more environmentally friendly than the high-density plastic pellets originally suggested for the design. The beads are stitched into a cosy cotton cover with a grid-like pattern that stops them from shifting through the blanket. The grid also means that all of your beads won't fall to the bottom of the sheet when you lift it.
On the outside of the original blanket, you'll also find a microfibre duvet cover that's made from polyester velboa plush. This gives you an extra soft-touch result, that feels like you've covered your body in puppies and kittens.
What could be more relaxing?
The duvet features a zipper on the outside so you can remove it and throw it in the washing machine when it needs freshening up.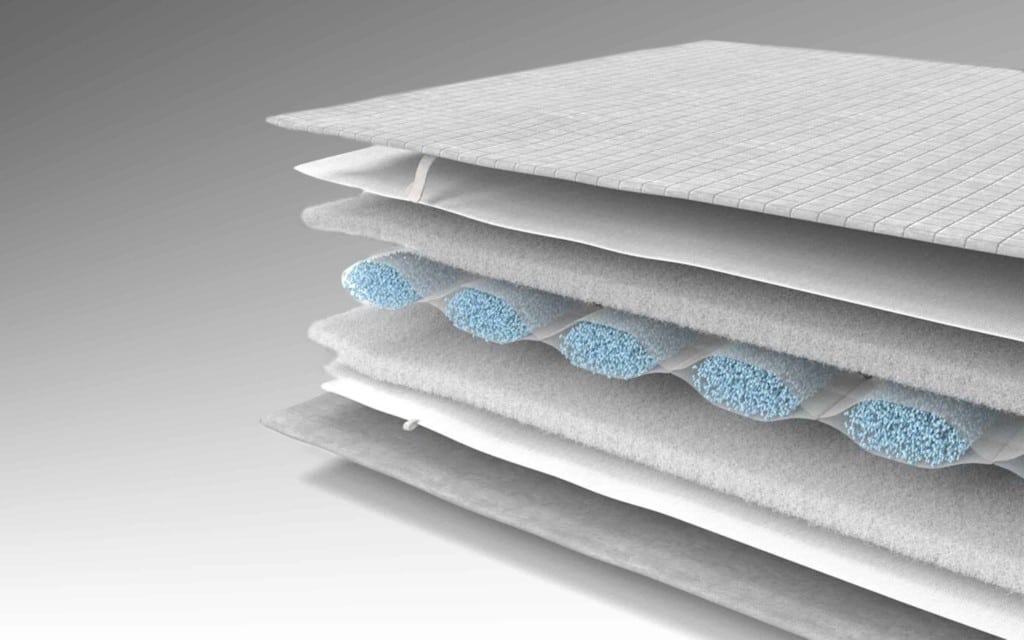 Gravity Blanket review: Size and weight
Probably the most crucial thing you'll need to know when buying a gravity blanket is that it's not a one-size-fits-all product. The right blanket for you will depend on your bodyweight.
According to the team at Gravity Blankets, you should be opting for around 10% of your body weight.
You're probably not going to get an exact weight right here, but Gravity offers 15lb, 20lb, and 25lb options depending on your size, and how many people you're planning on covering at once.
The blanket itself isn't the size of a full duvet — it's closer to a throw, at about 48 x 72 inches. It's not likely to cover you and your partner from head to toe at the same time. Although you can always snuggle up if you want to share the benefits.
Gravity Blanket review: Comfort and cleaning
Weighted blankets are new to the consumer world, but they've been in the medical environment for years.
Only recently did we begin to discover that a gravity blanket could help anyone (regardless of their background) to address issues of anxiety, stress, and insomnia.
Scientific research shows that for the right people, weighted blankets are very effective at helping to encourage better-quality sleep.
I personally found the pressure to be very calming and noticed myself drifting off even after thirty minutes of watching Netflix on the couch downstairs. With that in mind, I'd recommend keeping this blanket in your bedroom. 
The soft-touch cover of the blanket combined with the soothing weight makes it the perfect one-two-punch for encouraging the creation of serotonin and melatonin in your body. Plus, you get to chase away feelings of stress and anxiety too.
This is an excellent product for anyone who suffers from panic attacks and needs a quick form of relief.
What's more, the benefits of the Gravity Blanket are further enhanced by the fact that it's incredibly easy to clean and maintain. Simply unzip the outside cover and throw it in the washing machine, then tumble dry on a low heat.
I'm not sure how you would clean the internal part of the blanket, although hand-washing seems to be the best bet.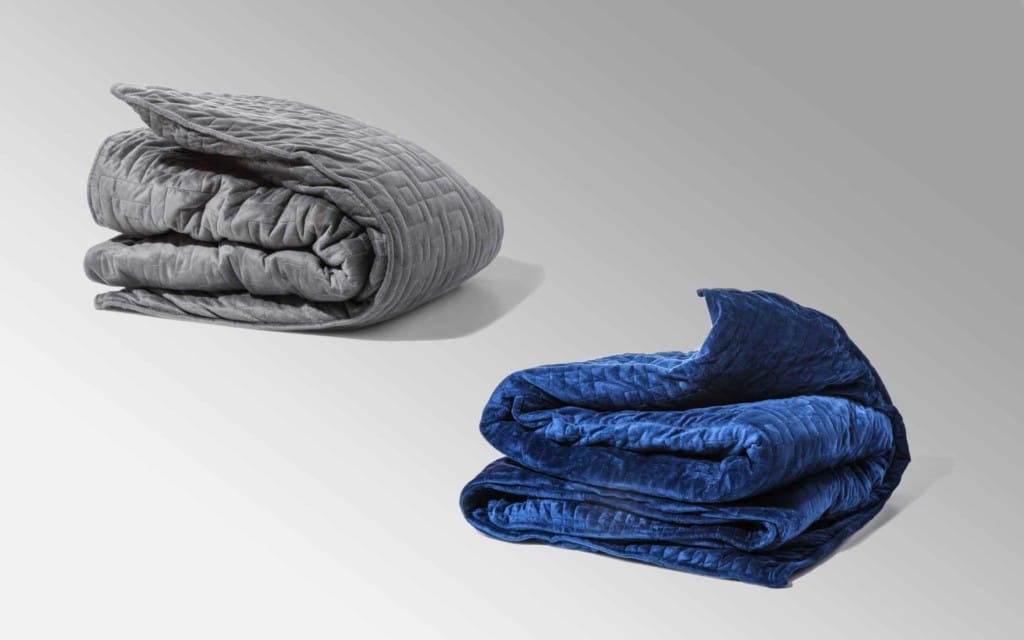 Gravity Blanket review: Delivery and returns
Although the original Gravity Blanket started life in America and Canada, it currently ships to locations all around the world thanks to a partnership with Amazon and a few other merchants.
You can find it on Amazon EU if you're in the UK, Italy, France, Spain, or Germany. Customers in the US and Canada can order direct from the Gravity Blankets website for a price of $249.99.
Since a gravity throw is quite a hefty investment, you'll need the peace of mind that comes with knowing you can send the blanket back.
Although there's no warranty provided by the company, you can access a 30-day free trial which means that you'll be able to request a return by contacting Contact@Gravityblankets.com.
Although you'll be able to test your blanket and find out if it works for you before returning it, keep in mind that returns are only accepted in "new" condition. You can also request a refund if you get a damaged product.
Should you try a gravity blanket?
The original version of the Gravity Blanket started as a Kickstarter project, which earned more than $4.7 million from 24,000 people who all understood the benefits of weighted relaxation.
Now, Gravity has sold thousands of these blankets around the world, and they're also producing a host of additional products too, like cooling blankets and a weighted sleep mask.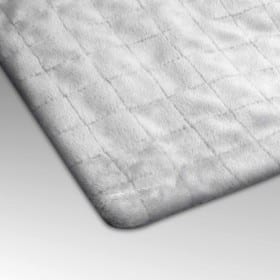 Conclusion
From what we've read in other Gravity Blanket reviews, and the experience I had myself, it's safe to say that the gravity Blanket is a fantastic investment for anyone with anxiety issues. Though it's hard to say for certain if it cures your insomnia, it should help with relaxation and stress relief at the very least.
Pros
Evenly distributed weight thanks to grid stitching
Choice of multiple weights to suit your needs
Removable and machine washable cover included
Hypoallergenic to keep you from any coughs and sneezes
30-night sleep trial available
Excellent for anxiety and stress
Scientifically proven to improve serotonin levels and reduce cortisol
Cons
Can only hand-wash the inner blanket
Quite an expensive purchase
Not big enough for two people to be wholly covered at once