Figuring out how to sleep after liposuction, can be one of the most challenging parts of the procedure. Once you've made the decision to get a tummy tuck, it's important to ensure you know how to look after yourself during the recovery phase. Read on to learn how you get the best sleep after abdominal surgery, particularly the different cosmetic procedures.
Liposuction is one of the most popular plastic surgery procedures in the world. Capable of eliminating excess fat and skin, liposuction can help you to regain your confidence like few other surgeries. Of course, a tummy tuck isn't something you should be getting into lightly. 
Though widely regarded as safe, liposuction isn't right for everyone, and it can come with some problematic side-effects during the recovery phase. After having surgery on your stomach, you may need to completely change your sleep pattern and sleep position.
Here's your guide on the best way to sleep after lipo.
How to sleep after a tummy tuck: Planning ahead
You're wondering how to sleep after liposuction. Firstly, you'll usually get some individual guidance from your doctor following the procedure. This will include special advice specific to you, based on the nature of your surgery, and how you're likely to heal. 
However, most people will find it's much easier cope with the lipo recovery period if they're properly prepared. This starts with making sure you have the right pain medication available. Not being in pain is the first and most important step to get your slumber post-op. 
You're likely to have some discomfort after your anesthetic wears off, so ask your doctor for the recommended pain relief in advance. 
Having this pain relief accessible near your bed, with a bottle of water, should help you to get to sleep, without requiring you to get up regularly (which can be difficult).
Typically, you'll be asked to rest a lot after your procedure, to avoid ripping any stitches, or causing problems with your recovery. 
You may find you have a better night's sleep if you:
Try supplements
Some doctors will be able to advise using supplements like melatonin to help with relaxation at night, particularly if you tend to sleep frequently during the day on bed rest. Make sure these supplements will not interfere with your pain medication. 
Use a recliner
Getting out of bed can be one of the most difficult parts of sleeping after liposuction. You'll find standing up and bending forward pulls the muscles in your stomach, which can cause pain. Using a recliner might be easier, as it will allow you to gently move yourself into the right position for sleeping, sitting, or getting up. 
Wear compression garments while you sleep
Some people recommend using compression garments to support the stomach after surgery. Crucially, you should always speak to your doctor about whether this is a safe option for you. Know not to wear anything around your stomach unless you know it's safe.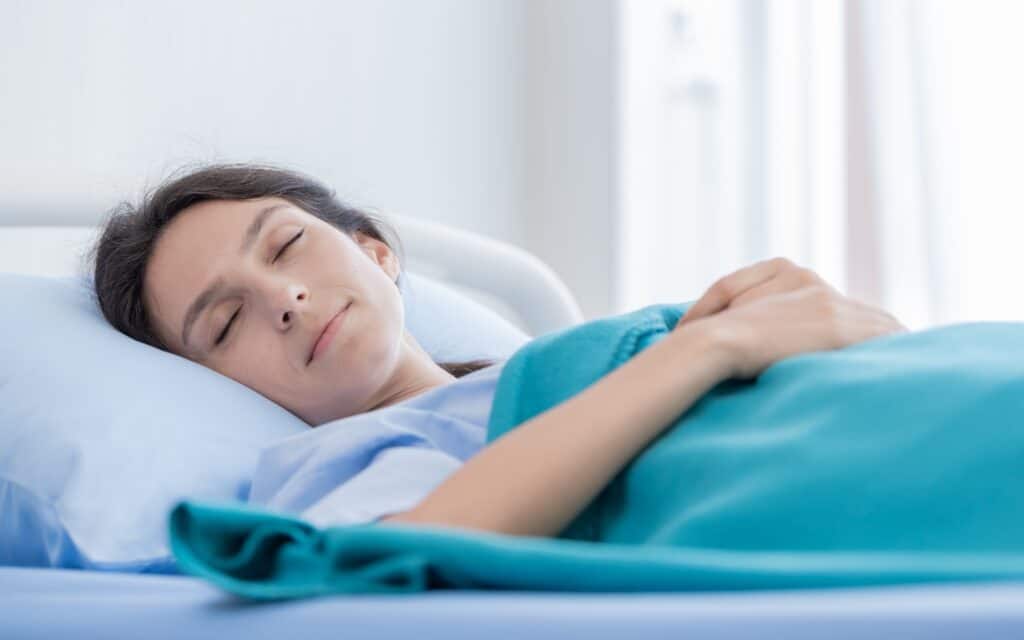 What's the best way to sleep after lipo?
The question "What is the best way to sleep after liposuction" comes up a lot in surgeries. As you might expect, the answer depends on the nature of your liposuction treatment. These days, you can get liposuction in various areas of the body. 
If you're trying to get a good night's rest after a tummy tuck, you're going to have to avoid sleeping on your stomach. 
As you might expect, sleeping on your stomach will place too much pressure on your wounds. If you're recovering from a flank-based liposuction procedure, you'll need to avoid sleeping both on your stomach, and on your sides.
How to sleep after flank liposuction
Flank liposuction involves removing excess skin and fat from around your stomach, and your flanks (which are the sides of your stomach or core). Your doctor will be able to advise you on how to sleep correctly after this surgery, but you should usually avoid sleeping on your back or sides, as this will place additional pressure on various incision points. 
Ideally, if you know you're a stomach or side-sleeper, it's best to practice sleeping on your back in the time leading up to your surgery. It might take a few weeks to get used to sleeping on your back, and some people constantly still turn over during the night.
If you can't seem to stay on your back all night, it may be helpful to build a section of pillow walls around your body in bed, so you can't simply switch positions during the night.
How to sleep after abdominal liposuction
If you're having abdominal liposuction, you'll once again be asked to avoid sleeping on your stomach. Whether you can sleep on your side or not will depend on the kind of surgery you've had. 
There are some procedures, known as "mini" liposuction, which only involve making a small incision in the stomach. If your wound doesn't hurt more when you're on your side, you may be able to sleep this way, but check with your doctor first.
One thing to keep in mind is most doctors will recommend not sleeping completely flat after liposuction. If you're wondering "how do I become comfortable after liposuction?" remember your stomach should be slightly bent at all times. 
There are a few tricks you can try to avoid sleeping entirely flat. One option is to use the recliner we mentioned above. This will allow you to ease back into a good sleeping position, without being flat enough to place pressure on your incisions. 
If you don't have a recliner, you can create a solution at home using pillows. Try to raise your body into a slight angle with a number of pillows or use a special horseshoe-shaped pillow to keep your body in a slightly curved position.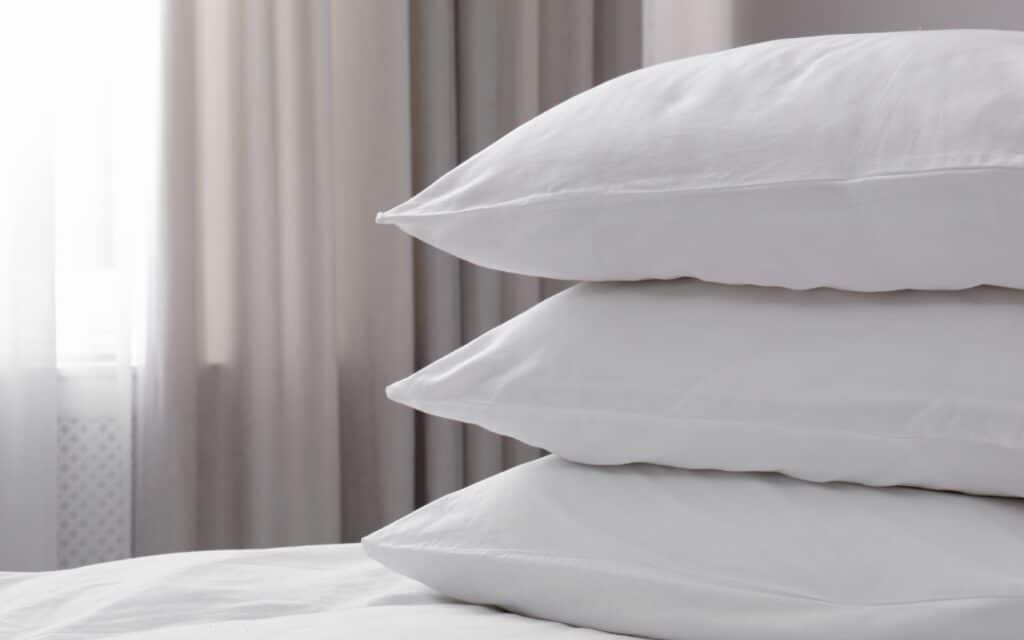 When can I sleep on my stomach after a tummy tuck?
If you're a fan of sleeping on your tummy, you're probably wondering "When can I sleep on my stomach again?" The answer to this question is a little complex. Many small incisions will only take around 6 weeks to start healing enough for you to sleep on them. 
Other, more significant incisions could take several months to heal. The body works on our wounds much longer than we think. A larger wound could take up to a year to present itself as the permanent scar you'll end up with. 
To ensure you're following the right guidelines on the best way to sleep after lipo and abdominal surgery in general, your best option is to speak to your doctor. Usually, your surgeon will be able to give you some advice on a regular basis, as they will conduct follow-up appointments, when you're healing.
If you think you might be in a good position to start sleeping on your stomach again after a while, you can consider asking your doctor for their opinion. 
Siestio. Sleep Matters.
Now read these:
Medical disclaimer
You must not rely on the information provided on our website as an alternative to medical advice from your doctor or other healthcare professionals. For more information read our full disclaimer here.